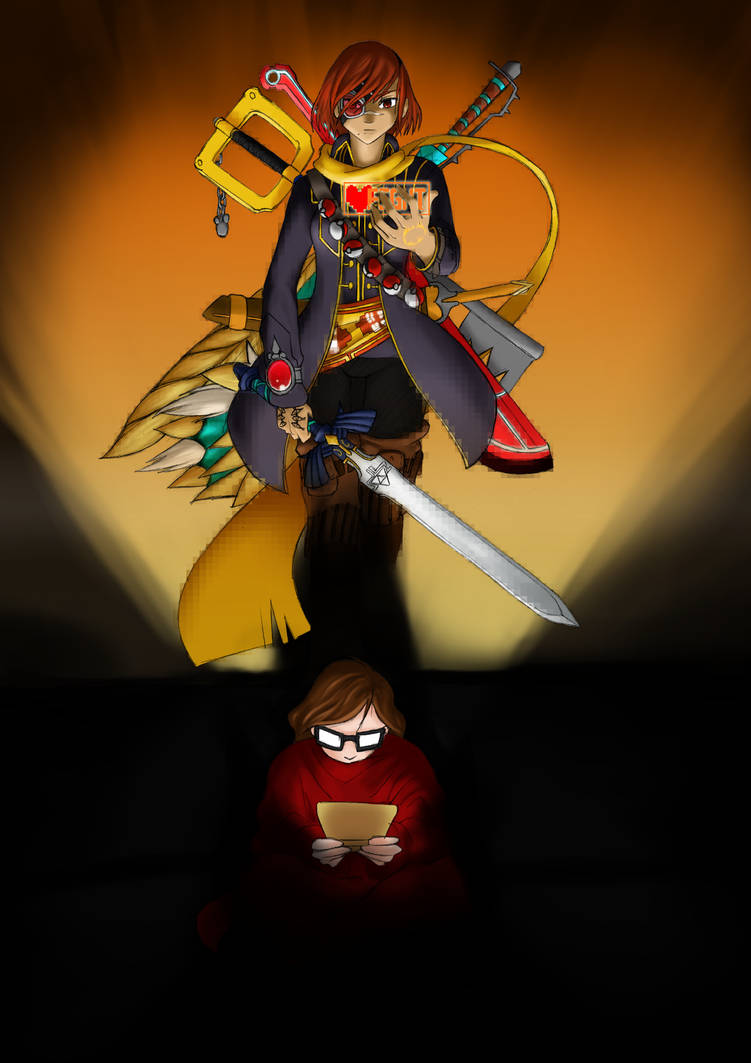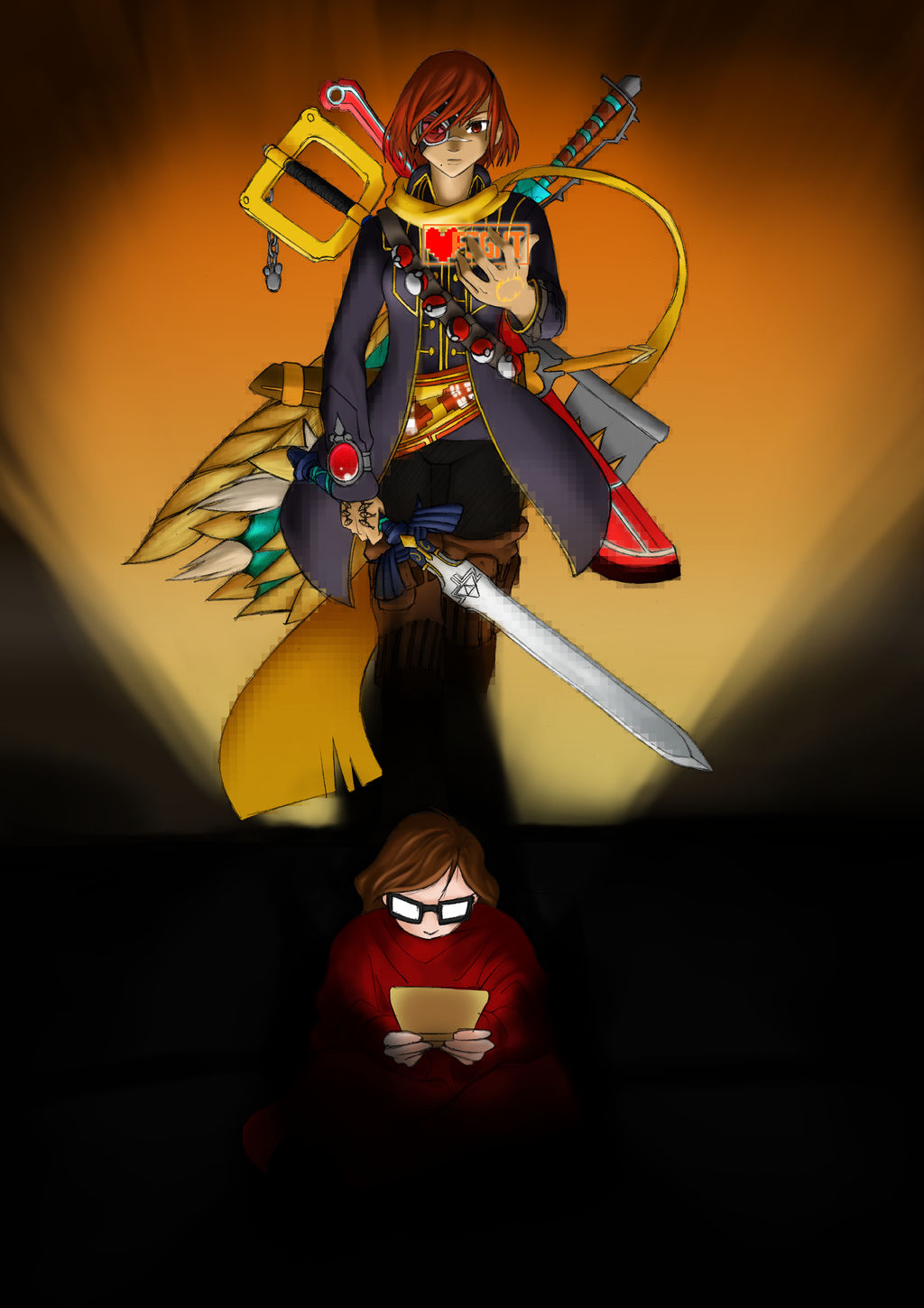 Live a million lives.
Die a thousand deaths.
Stay DETERMINED.

The amount of nerd per square centimeter in this is staggering. But if you think about your gamer avatar—your gamesona?—they must be loaded with gear, and proficient with all of it to boot.

So, a challenge to artistically-inclined gamers: draw your gamer self! The you that lives in RPGs!

Games referenced:
Fiona Blackthorne - FFXIV
Vyse's Eyepatch - Skies of Arcadia
Usurper's Downpour - Monster Hunter (blue switchaxe)
Kingdom Key - Kingdom Hearts (giant key sword)
Monado - Xenoblade Chronicles (red sword)
Isaac's scarf - Golden Sun
Corvo's coat - Dishonored
Pokeballs - Pokemon
Menu Dialog - Undertale
Darksign - Dark Souls (hand brand)
Sash - Journey
Atlamilia - Dark Cloud (red gem gauntlet)
Mark of the fell dragon Grima - Fire Emblem: Awakening
Master Sword - Legend of Zelda

I felt dirty putting the master sword in the same hand marked by Grima o-o I couldn't fit in the falchion, okay? D:!
AUGH I FORGOT TRANSISTOR

THIS IS SO COOL! OH MY GOD!!!!!! *faints*
Reply

Hey, thank you!

Reply

My hate/love for you continues to grow. This gives me inspiration, yet makes me envy your artistic hands. This is, to the full extent of the word,
awesome!
ARGH!


My gamersona would be an interesting mach against yours.....
Reply

Ehehe I'm interesting to find out what gear your gamersona would wield

Something from Legend of Dragoon for sure~
Reply

Ooo, a really interesting concept! I really love the idea you took and what you created from it! Beautiful and unique, yet still you!
The idea is an awesome challenge, and one I would love to endeavor to do, though my use of games is extremely limited...still, I dare say this would be fun to attempt, even on a smaller scale.
I love the pixel effect and the detail in the weapons and the pose, which is totally appropriate for a game hero/heroine. Nicely done on all accounts!

I look forward to more!
Reply