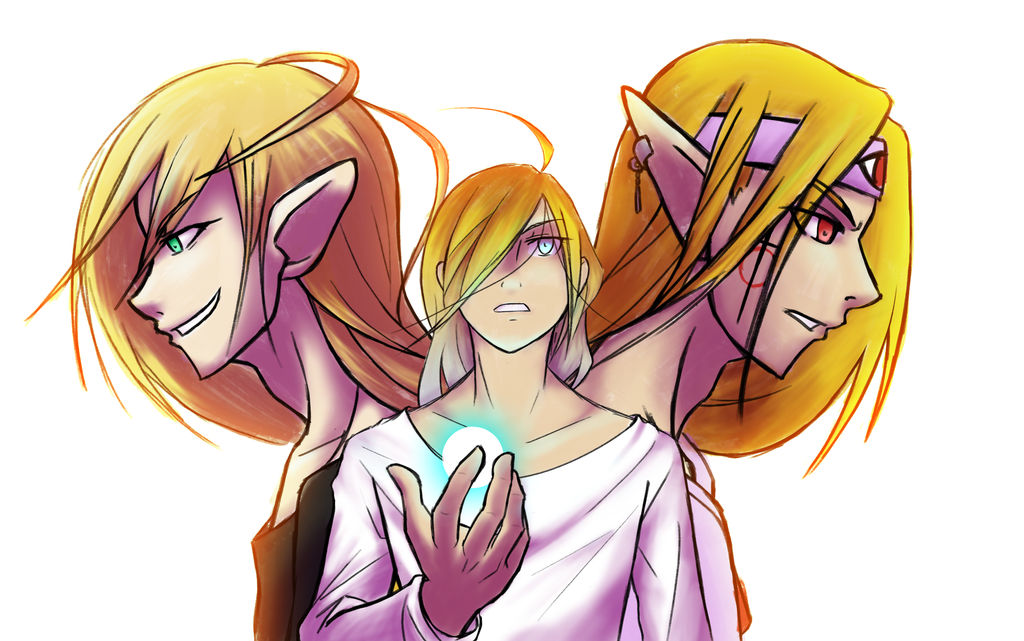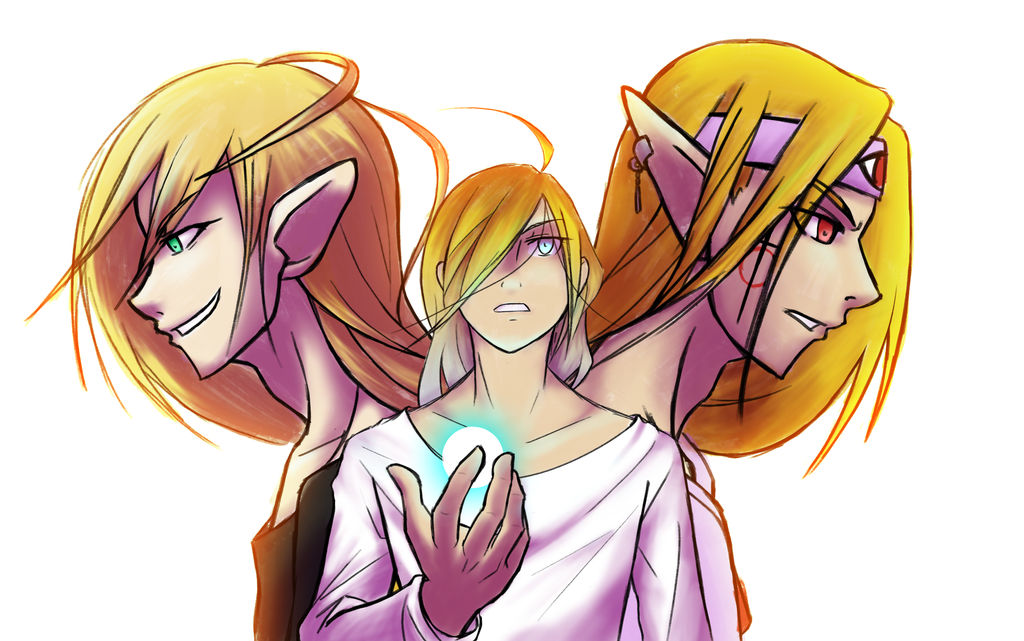 Watch
Note to self: shade with purple more often.
So, I've titled this as an art trade, but in truth it's more fanart. I've had this idea rolling around for a bit, just needed an excuse to get it down on paper.
In Paradise, I think Chas and Lon are my favorite characters because they're both oozing with hidden depths and secrets.........well, I mean, Crenen is, too, but he gets plenty of love as it is, being the charismatic megalomaniac of the bunch. Anyway, some concepts taken from the book so uh...bit spoilery here

Anyway, here's (from left to right) Chasym, Key, and Lon of
Mirrasae
and
MikoKa
's Liars go to Paradise, which you can read in comic form
here
or in novel form
here
.
I liked the brush I used for the rough sketch so much that I ended up using it for the completed drawing :V

I love this. I LOVE THIS. L;'8FEPFL:SFGYEFGk!!
I! LOVE! THIS!
It's perfect, truly.
Itreallytouchestheheartofthestoryandthatmakesmehappybeyondwords. ehEh33[p[awr[[]af;;

Reply

*shock!*




!!!!!!
This looks so amazing. Mira-chan and I just sat here staring at it... and then staring some more...
You obviously took a lot of time with getting designs right and I just love the perspective! I'm so looking forward to Chasym coming back into things (one more chapter!!!!), and this just pumps me up!
Thank you! This is just awesome!

Reply

Ehehehehe! x3

See, it was a bit tricky because you guys don't have a lot of stuff of Chas online anymore and I had to be sneaky in requesting refs of him xD And yay, I'm excited to see him back! (and Key's reaction

)
You're welcome!

Reply