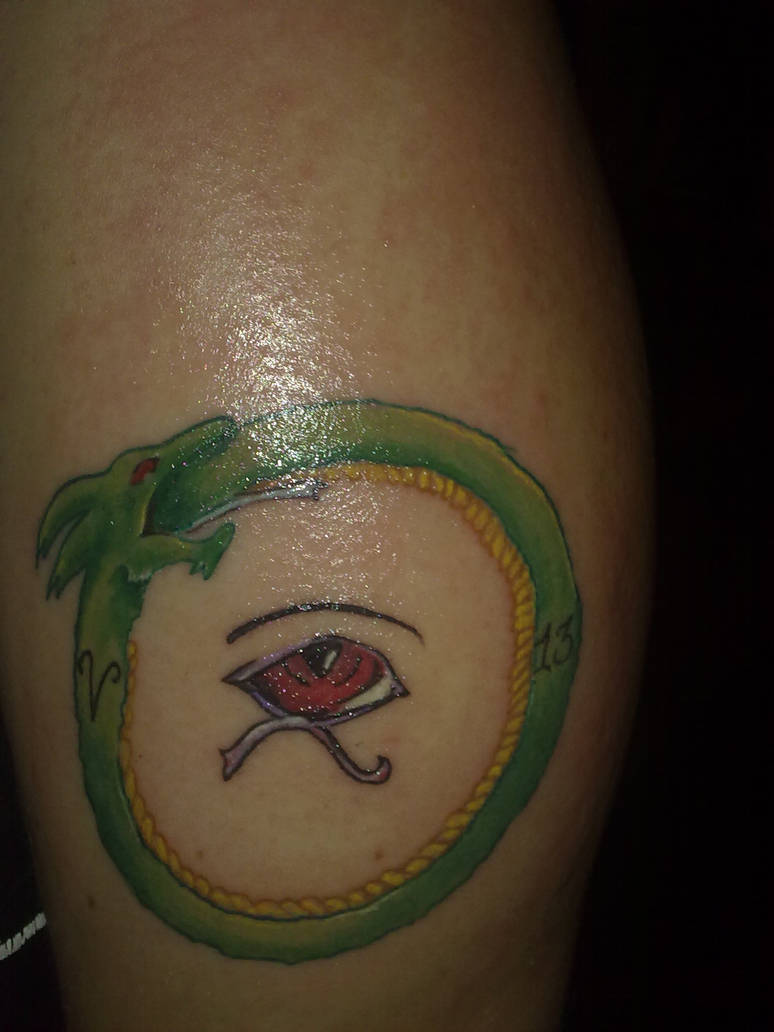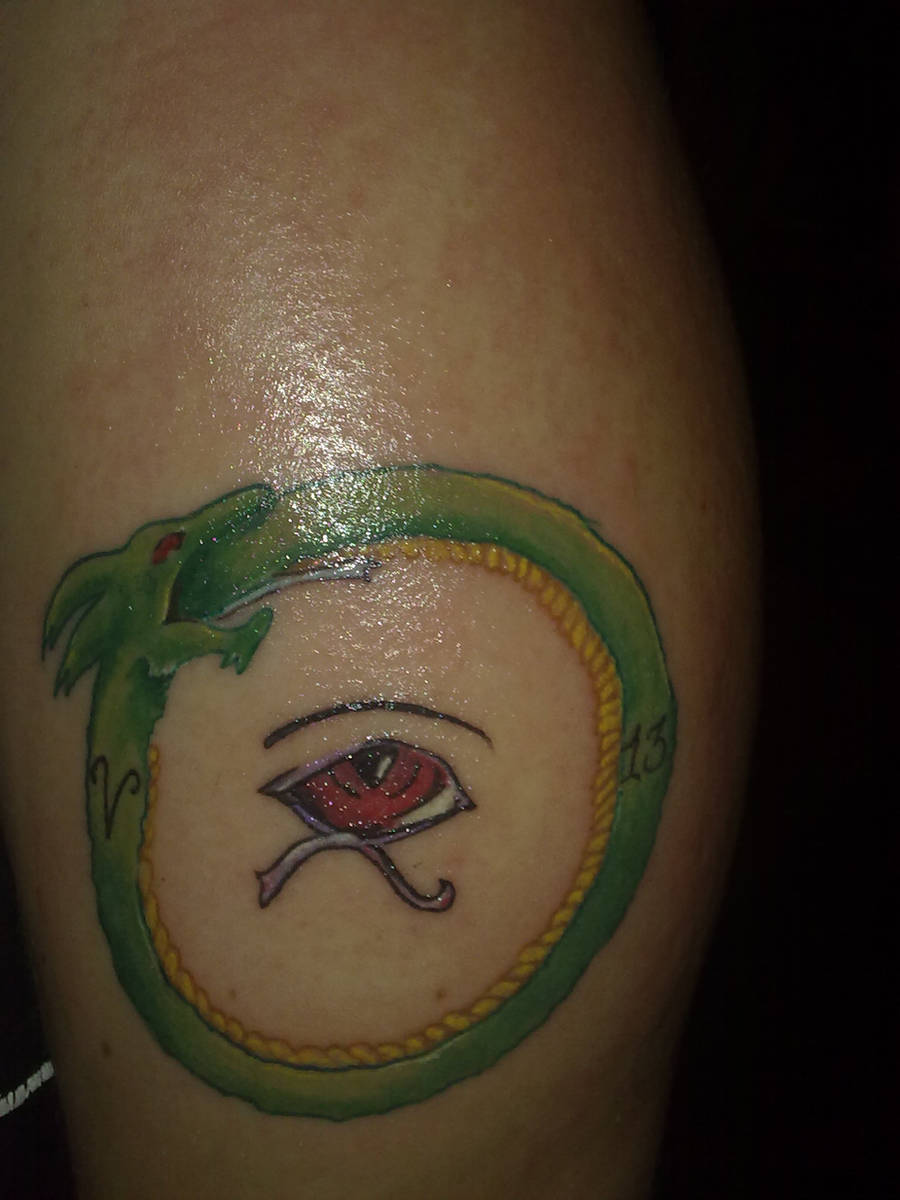 Watch
Admittedly, This is not the best photo ever, I took it myself... 3 hours after my Tattoo was made...
What do you guys think? it's changed a bit from my first design.. but.. I stood for the changes!!

An Ouroboros with the eye of Horus in the middle... The number 13 is there cause it's my lucky number and then my zodiac (Aries) are there too ;D Red eye do to vampires (Always have been, always will be a fan of vampires!!)

Sorry but I'm with hermanubis. The idea is great. The tattoo artist was shit. The line work is horrible. They didn't even color in the lines. I don't say this to be mean. I say this so maybe you can find someone that knows what they're doing and they can fix it.
Reply

Don't say you're sorry.. it's okay, you're just stating your opinion! The line art I did for this was with clean lines, but she somehow decided to make them wobbly, and didn't tell me about it until she was finished... The lines are however colored just fine. Thanks for your thoughts!
Reply

well the symbols is ok. The tattoo.. No comments.
Reply

I like it! :3
Ooh, jeg gik faktisk ind på dette billede pga navnet! :3 Fordi i Resident Evil 5, så hedder virussen Uroboros. OwO That is awesome! Heheheh.
Reply

oh i like it! where is it? how was getting a tattoo?
Reply

My left upper arm. It stung quite a bit... but it wasn't as bad as I expected

Reply

ohh pretty!

Reply

Thank you

Reply

ohh, I think it's pretty ^^
Reply