I'm an aspiring comic artist, storyteller, and graphic designer hoping to do what I love professionally one day! Please feel free to check out my current project, In The Lion's Den series: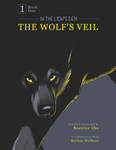 In The Lion's Den Website
www.inthelionsdencomic.com/
Drifting Website:
drifting.thecomicseries.com/
M.U.N.C.H Website:
munch.thecomicseries.com/
Online Portfolio: www.behance.net/EunCho


If you're a fan of my stuff, be sure to subscribe to MY PATREON to get early access to comic pages, exclusive wallpapers, and more!!



-----------> www.patreon.com/respeanut

Exclusive stuff on my Ko-fi as an alternative to Patreon:




Store:

www.redbubble.com/people/Respe…

Requests: Never



Commissions: unofficially open (msg me)



Art Trades: open



Collabs: closed