Danny-Boy
So . . . did you notice my Miho yet? Huh, huh?

Yeah, I've totally been spamming him. But I'm not really sorry? I finally got him repainted and it turned out much better this time

(As opposed to
last time
.)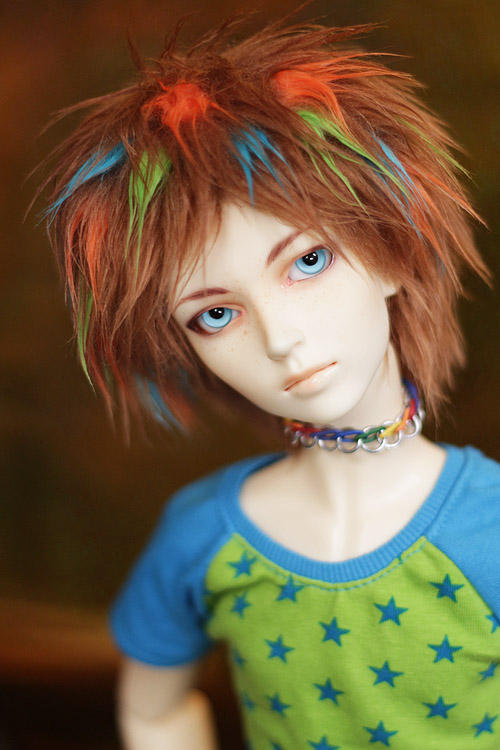 Faceups
For the last three faceups I've done (Miho, School A, and Ryu; in reverse order) I tried something new. I took photos of the process and posted little walkthroughs on my BJD tumblr explaining what I did in each layer. The one for the Miho somehow became insanely popular and currently has over 100 notes O_O. I have no idea.
Maybe it's the freckles?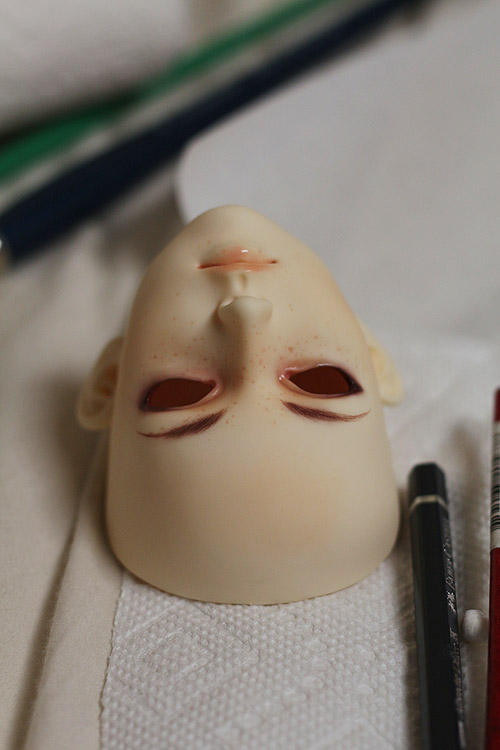 Anyway, this is something I plan to continue doing. It forces me to think about what I'm doing so I make less mistakes. Which makes things less stressful and is greatly reducing my anxiety doing faceups! It's almost become enjoyable for me again

And it's great that people seem to be taking something away from each of them. Though I'm not sure I have very many more tips to impart at this point lol!
I think I may also do a few posts dedicated to the tools and materials I use, and also one for BJD piercings. Since I already told someone a while ago I'd do a guide for piercings anyway. The hardest part to those imo is finding stuff that works for in scale jewelry. But I already took some time months ago to look for some sources for that sort of thing I could link, so I may as well put that work to use.

If you would like to check these out, take a look at the
#faceup
walkthrough tag on my tumblr! And keep watching it for future updates. I have more than 30 faceups still on my to-do list, so it should get active.