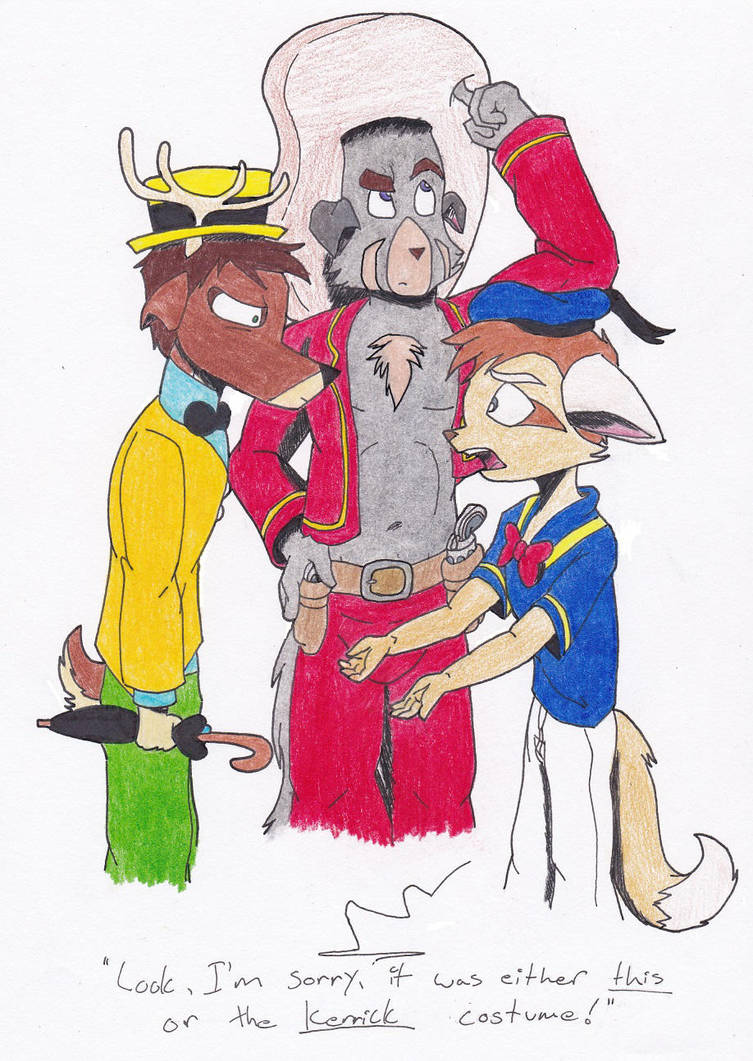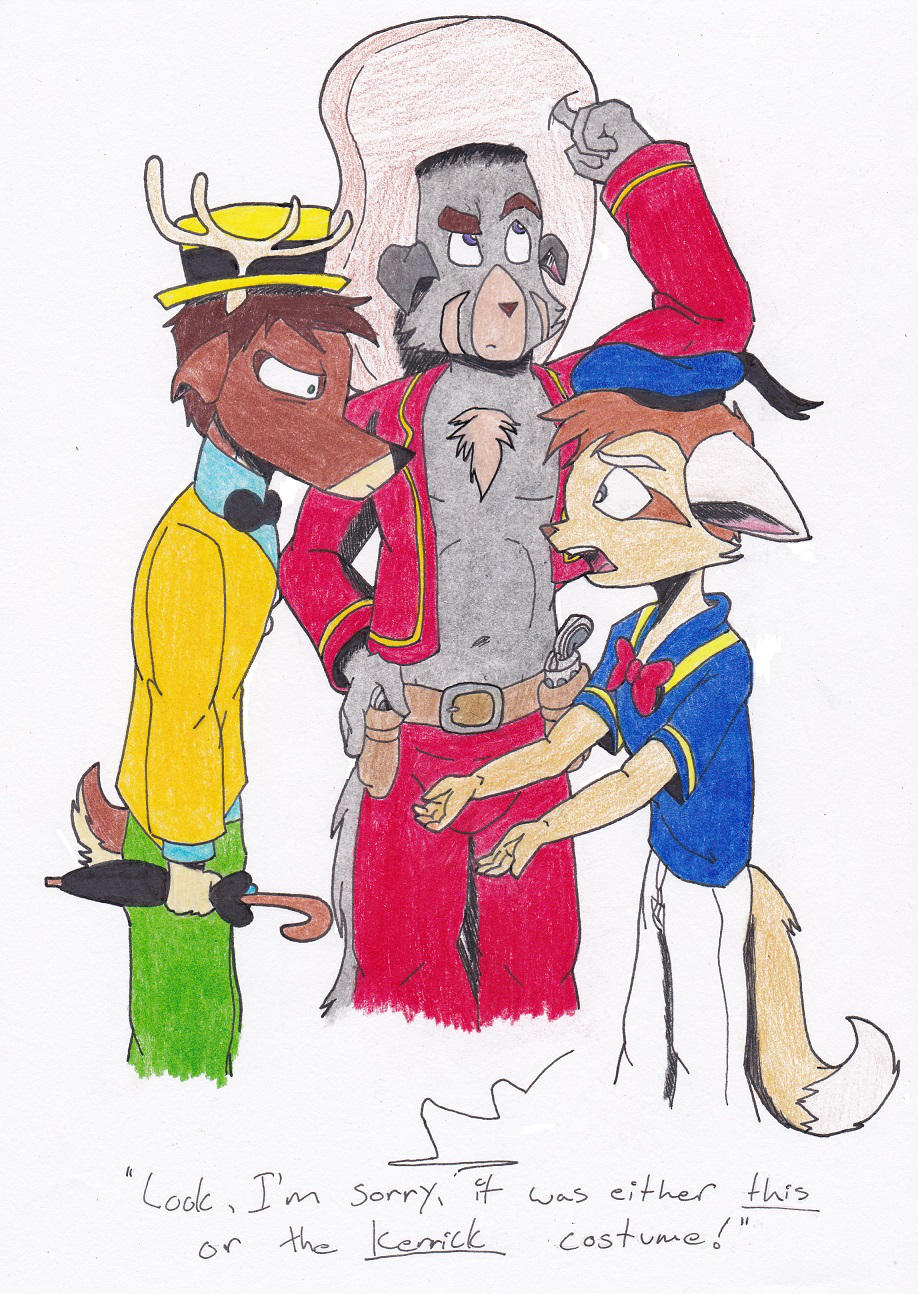 Watch
The result of getting costumes at the last second. And that you should never trust Bill alone in shopping.
My third entry for the

's annual Halloween fan-art contest, one I'm hoping will either land in funniest or best costume. My last entry since after this I'll be all drawn out for Halloween.
Happy Halloween 2016, everybody!!!
Bill, Woods and Damon@

The Three Caballeros@ Disney

Reply

Reply

If you think this is funny, just imagine them just trying to work a three-man kerrick costume.
Reply

Reply

Woods is not impressed XD
Reply