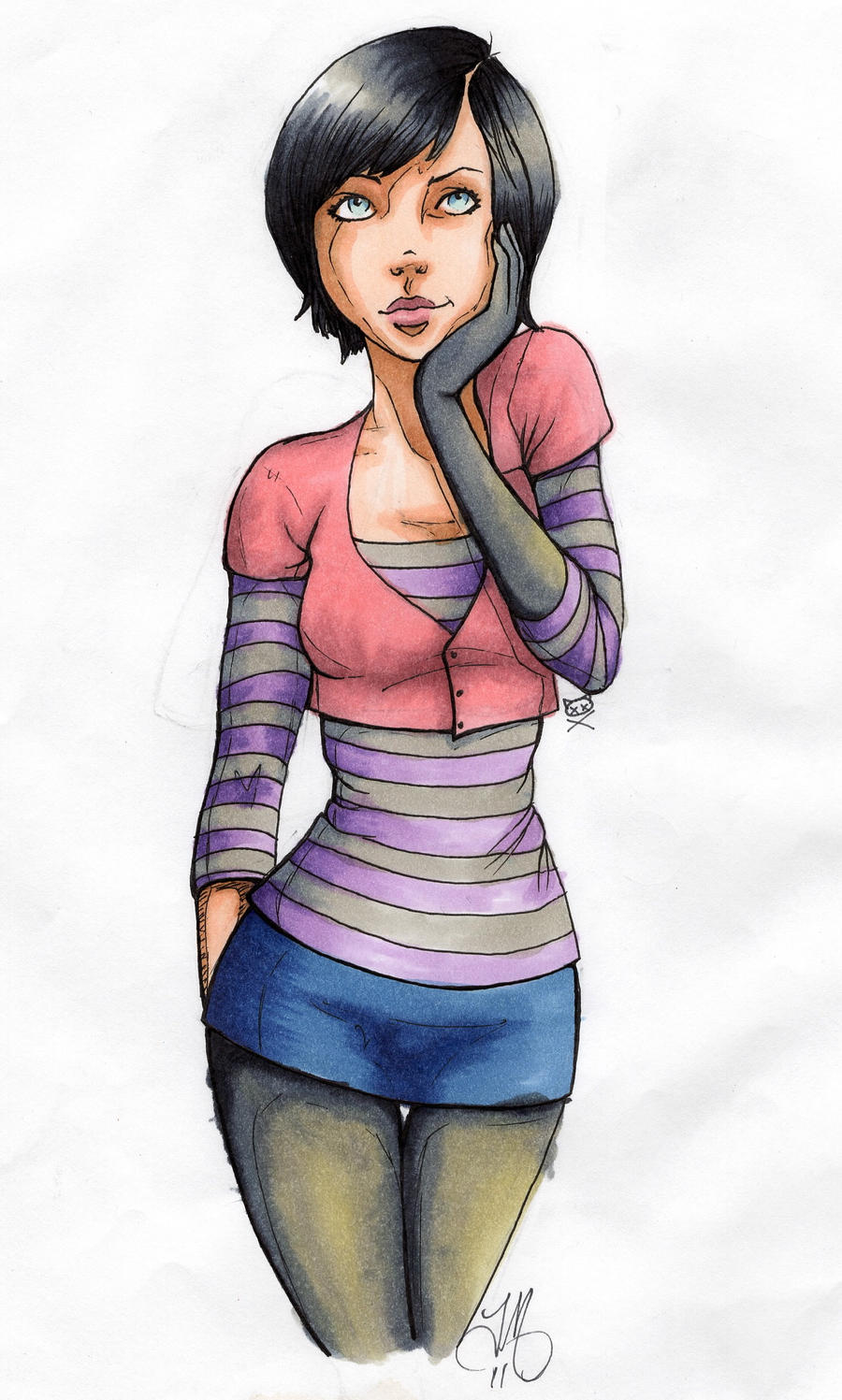 Watch
Redesigning my OC Kreeble do to the fact that her outfit didn't fit with the boys. So I made it more comfortable and modernish. Also her eyes are now blue rather than purple. It wasn't fair that she got to be so unique when the boys were so normal.

Kreeble is from Kreeble, Pop and Jones and belongs to ME. So does the art.

Copic markers on extremely bleedy printer paper.

Reply

Reply

Reply

that is awesome and your shading is great
Reply

Thank you! I've been trying really hard. So that's awesome. XD
Reply

Reply