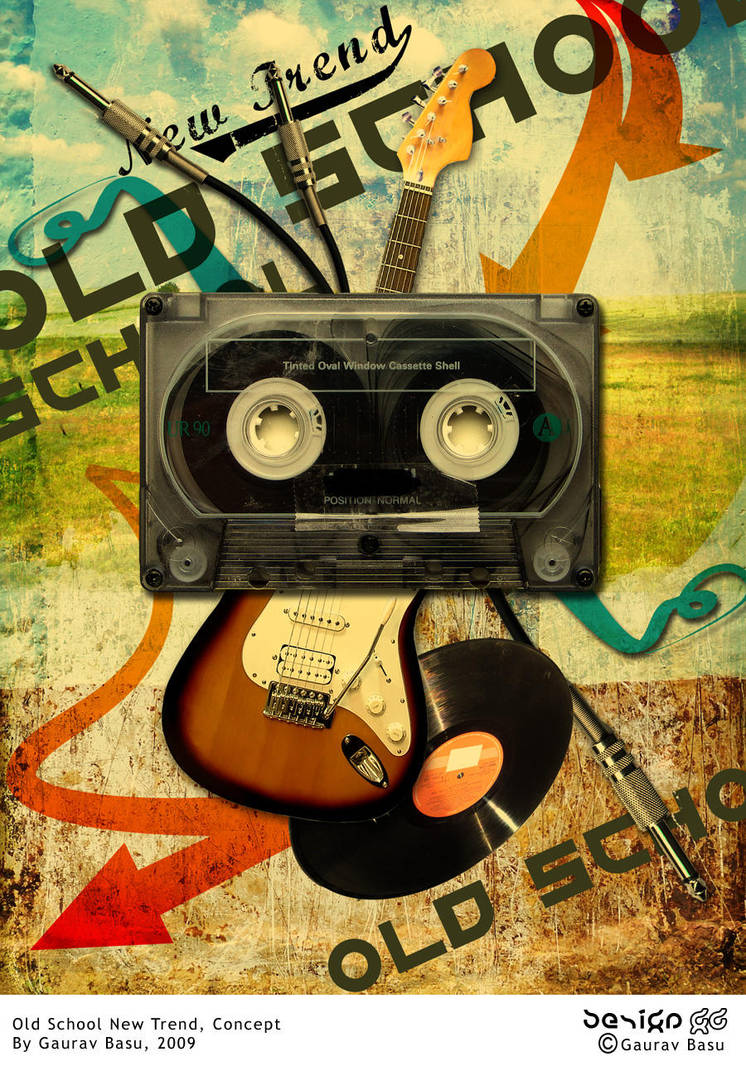 Watch
Just about how old school revival (in art and music) is pretty popular nowadays. I must say I am quite a fan of the entire concept of old school being the new trend. So I made this piece depicting the current contemporary art and music scene.

Stock from sxc.hu and mine

i love the colors

Reply

I really enjoy this, the concept is great and you've put it all together really well.
Nice work!

Reply

I really like the concept behind this. I feel like outside of just the music, in most all things a trend arrises that mimics the "old school." I too am a fan of some old school things when it comes to hippy and vintage clothing and older music, but like kids wearing 80's clothing, alot of times it's just a fad that passes soon.
Aside from that, the image itself is strong. Compositionally you did very well, but though I can't say where I'd move it, I feel like the guitar should be somewhere else. The vinyl and cords are in positions that show their form well while the guitar seems to be cut off awkwardly.
Good job overall, man! I don't know much about this style of art, but I can still respect it and tell it was done well.

Kia Lola

Reply

flawless, and i like all of the textures in the bg.

Reply

nice work, i love the impact created by the colors and the subjects in this collage, vintage indeed.
Reply

Vintage for the win

Reply

this is awesome

i love the cassette

and the colors are great
Reply