RIDERS AND COMPANIONS


To avoid possible confusion, explain differences between Riders and Companions and set some ground rules, here's some basic information on what is and isn't allowed!
Size Comparison:
- Vayron height is measured up to their withers, tyrians are measured based on their wingspan.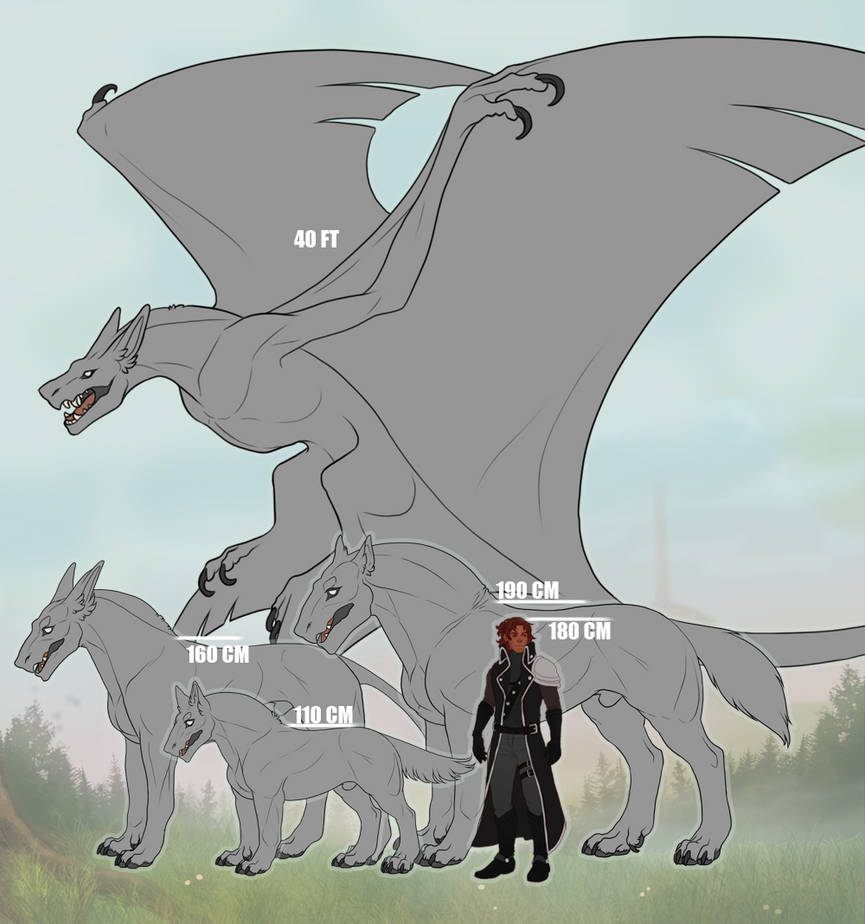 General Rules and Information
Vayrons are highly intelligent, sapient animals and as so,
World-of-Reos
avoids the word 'Handler' and uses 'Companion' instead. This is, of course, everyone's personal preference and you can still refer to the accompanying characters as handlers.
Reos is a world filled with magic and as so, it's often times not just the Reoseans themselves who carry magic within them. Our companion rules allow for more than just humans: taurs, imps, satyrs, shifters, the list could go on. The very basic rule is that companions must, in some way, be
humanoid and sapient
.
-
What to avoid
:
♦ Overly large or small companions. While we allow for variety, companions shouldn't be the size of a squirrel or a house.
♦ Feral companions - regular wolves/animals are not allowed. Companions should have some sort of vaguely humanoid element to them.