Description
Name
: Yang

Previous Name:
Chifuyu
Nickname/s
: Chi, Shadowtouched, Noodle
ID
: 1570
Owner
: Diamond-Dust-Dragon

Former Owner:
MookieTheMonster
Gender
: Female
Age
: Unkown
Height
:
176cm
Species
: Vayron
Type
: Runner
Fur
: Duveteux
Traits
:
- Silken Ears
- Whip Tail
- Feline Eyes
Genotype
:
Sha+nIn/nRi

Phenotype
:
Inked Ringed Shadow

Purity Trials: Completed
Training: Completed

Magic
: Magi - Mentalist
Low Class
: Escort
-
ICQ
: Completed
High Class
: Scout
Citizenship
: Roenden
Political Status
: Paramount
Personality:


Observant | Sophisticated | Secretive | Impulsive | Friendly | Headstrong

Her outward friendly appearance helps to ease those that she comes across in her travels across Roenden, and entertains children and cubs by ringing the two little bells at the end of her tail and allowing them to snuggle into her fluffy fur. Though even with her friendly demeanor she holds a dark secret, a resentment to most if not all enchanted vayron including her own brother. Not because they have magical powers, but that they are able to control their power. She lacks control with her mental power, and on a rare occasion her power runs rampant, lashing out on any and all individuals within her range. Her brother, Yin, tries his best to reduce the damage that is caused by taking most if not all the torment that she's casted, or encases her in one of his arcane dome shields keeping all her power in their until she is burntout. When not on a rampage of magic, she likes to tease, and scare travelers with chasing them or using simple magic to cast shadows, or perform illusions of mysterious monsters walking though the forest.


Items
:
♦
Adornments
:

♦
Battle
: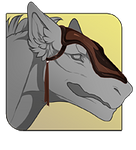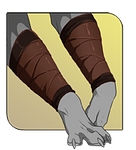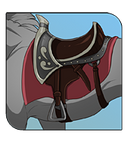 Lineage:
------------------------------------------ SSS:Unknown
-----------------
SS
:
Lion 006
------------------------------------------ SSD: Unknown
Sire
:
Merlot 804
------------------------------------------ SDS:
Storm 010
-----------------
SD
:
Fuji 286
------------------------------------------ SDD:
Cassandra 008
------------------------------------------ DSS:
Roamer 011
-----------------
DS
:
Roqnin 592
------------------------------------------ DSD: Unknown
Dam
:
Raven 1271
------------------------------------------ DDS: Unknown
-----------------
DD
:
Ember 013
------------------------------------------ DDD: Unknown
Design by
: MookieTheMonster
Image size
2000x1414px 1.66 MB