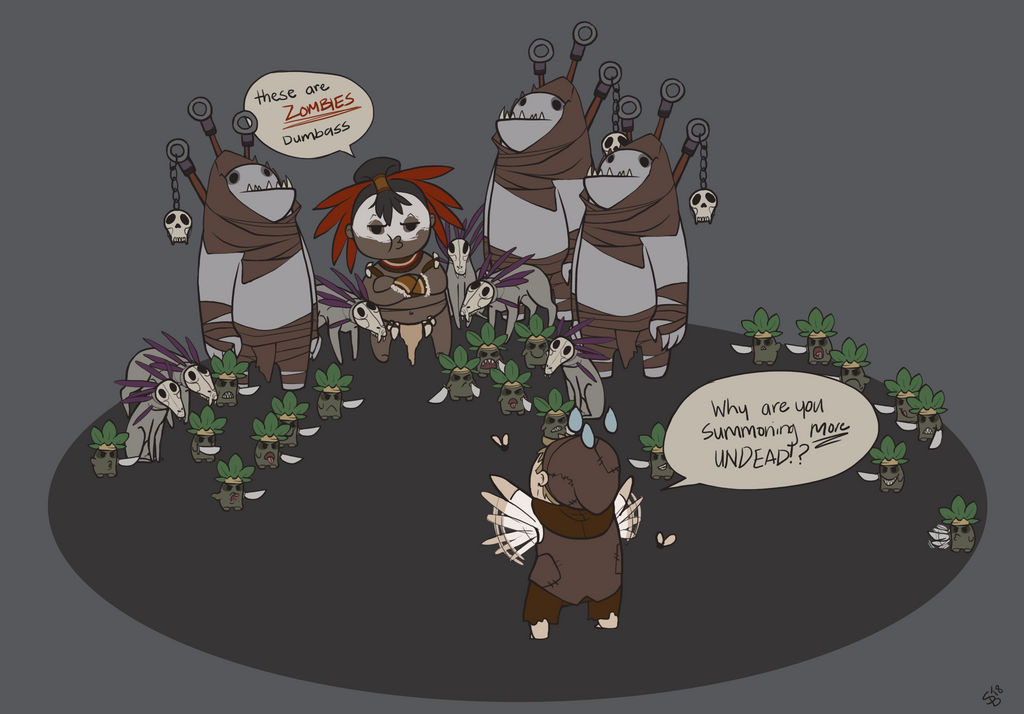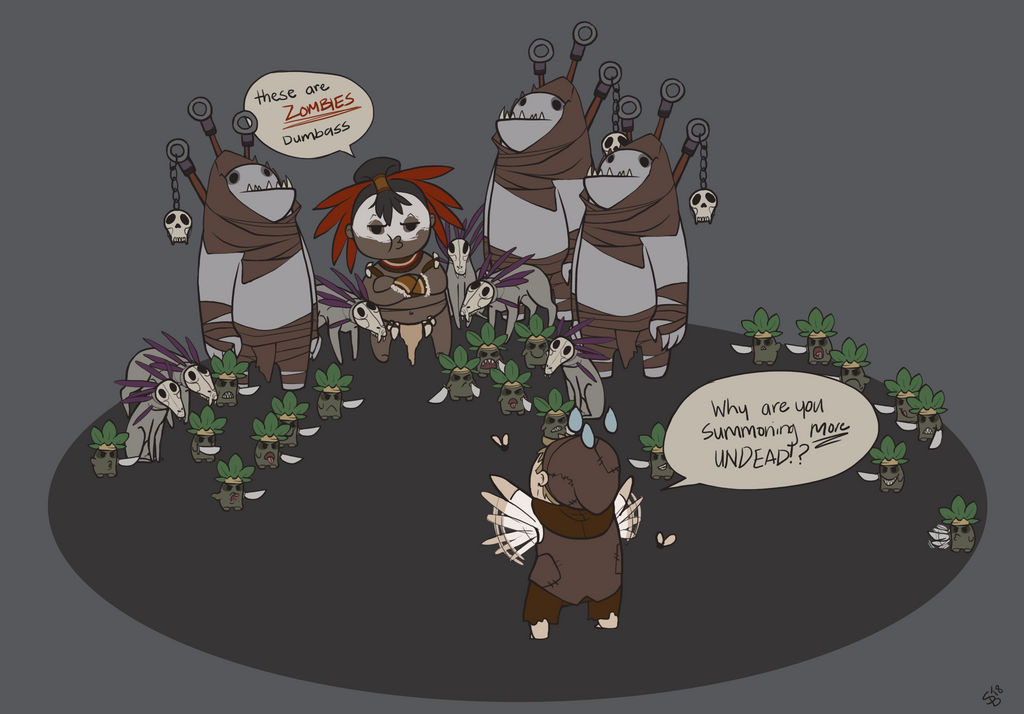 Watch
I'm REALLY working hard to knock out as many pictures from my "in progress" folder. Can you tell? [ha ha] Anyway, this is a quick stupid comic I did for D3 which I play on and off. I like playing a witch doctor because having a horde of zombies to steamroll my enemies is just entertaining...although it does sorta beg the question...why am I summoning more undead to fight the undead plague? Sorta feels like I'm doing the demons a favor but oh well.
---
---

check out my prices


check out my commission gallery




Diablo 3 © Blizzard 2018. Artwork © RenrookART / SBdesigns 2018. Please do not use without permission.