Who doesn't love getting mail? Too often these days the only people that write to us are the ones we owe money to. It has become a rare surprise to get something personal in the mail. Why not send a card to that friend in that town where you used to live? Why not send them an amazing piece of art along with it?

You can do both together with either a Postcard or a Greeting Card!

POSTCARDS
Our postcards are printed on heavy card stock that every good postcard should have. The front of the postcard will have a highly detailed vivid print that looks so good it should be framed.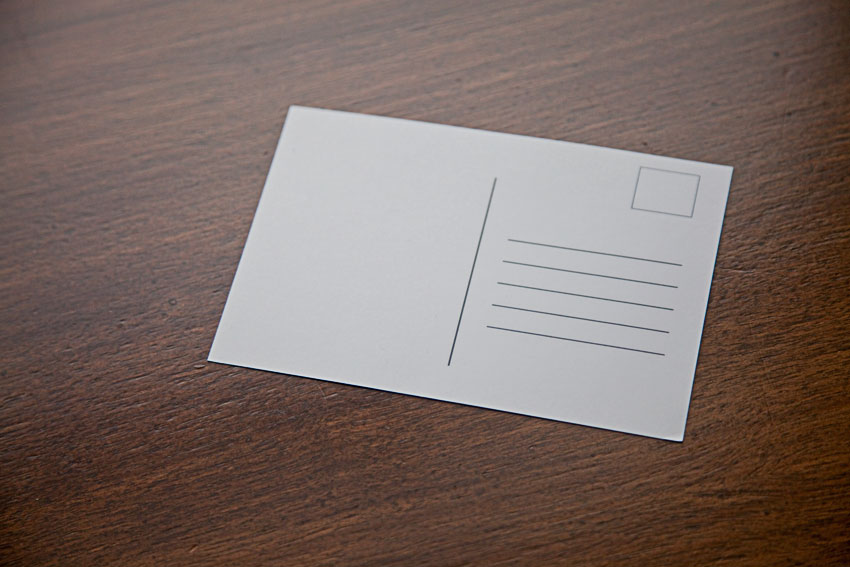 Of course, as artists, you may wish to use all of that white space to draw your thoughts rather than just write them. It is your postcard after all, so make it shine!



All postcards will be well protected in the envelope that it's shipped in.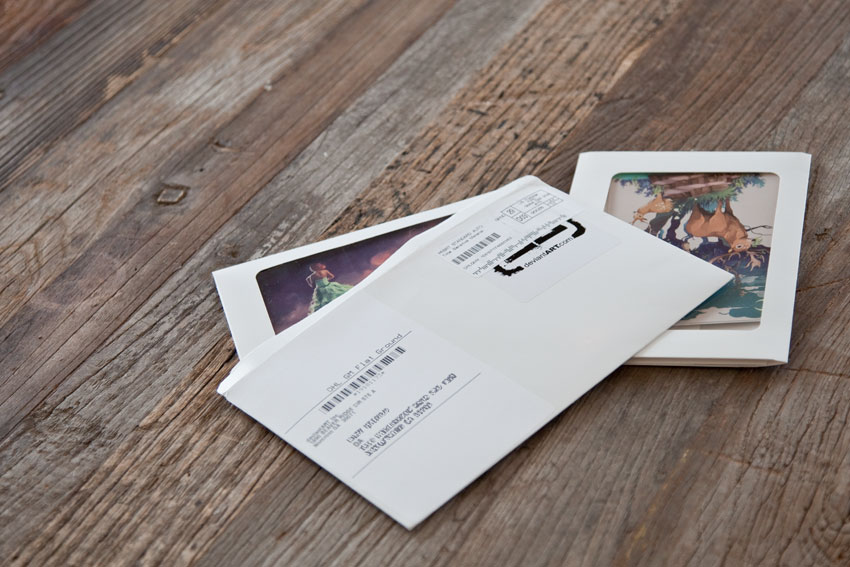 GREETING CARDS
Whether the inside is filled to the brim with loving words, random sketches or a stack of $20's, greeting cards always bring a smile to anyone who receives them.
Our beautifully printed cards come in packs of 10 and 25, pre-folded and ready to go! Not only do you get the cards in a fancy black box, but they also come with the envelopes, as well!
The greeting cards are printed on high quality 110 pound matte stock with a UV sheen finish.
The back of the greeting card has our deviantART logo, plus the title of the art and URL of the artist, below the logo.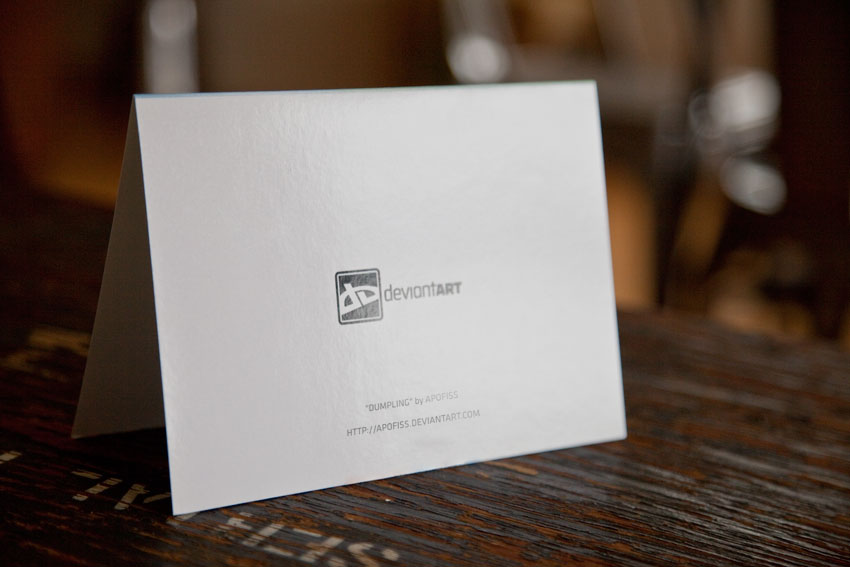 The interior of the greeting card is completely blank. I would post a photo of the blank interior, but as it is devoid of anything worth noting, I will leave this one to your imaginations. Picture a 10x7 inch rectangle with a fold in the middle, completely white and ready to be written in.

Get your creativity flowing! Both with the print we send you and on the art you can create inside the greeting card and on the back of the postcard!

Visit Prints Shop