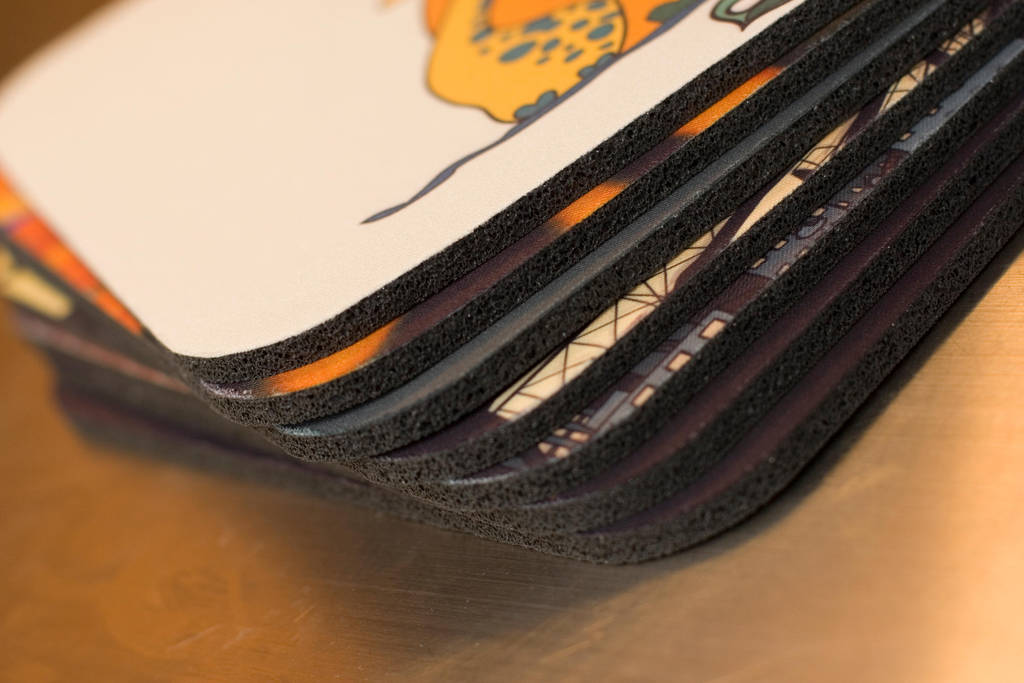 Chances are you own a computer, or you know someone who owns a computer, and attached to that computer is a mouse. No, I don't have any special psychic powers to know any of this, and yes, I did put 'computer' in that first sentence 3 different times.
For this article we will be discussing mousepads!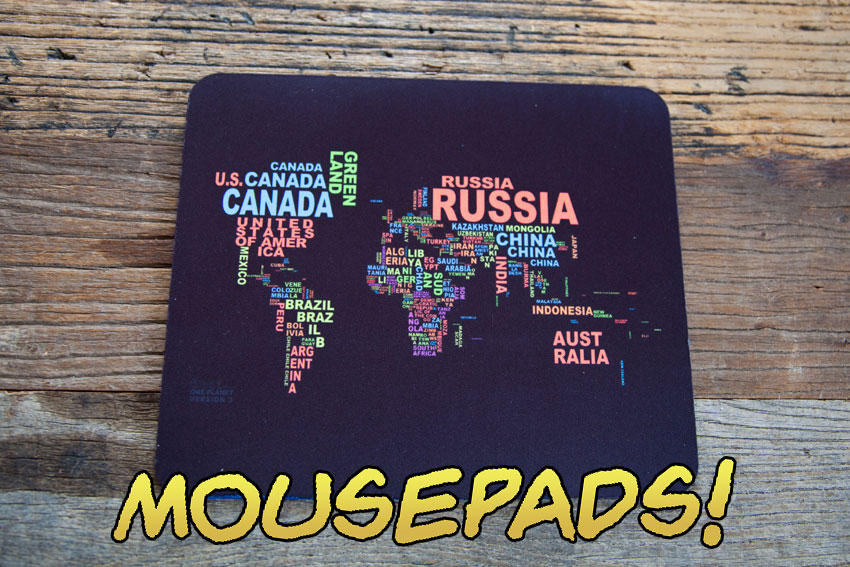 Our mousepads are
7.75 inches tall by X 9.25 inches
wide and are 1/4 inch thick. The pad itself is a highly dense polyester foam, which is bendable and can be rolled.


As you can see from the image above, our mousepads do have rounded corners. If you have any important text or other elements on those four corners, I would suggest moving them, if possible, to ensure that text is not cropped when printed. Here is an article that goes more in-depth about cropping:
Prints Tips: Cropping and the Bleed Edge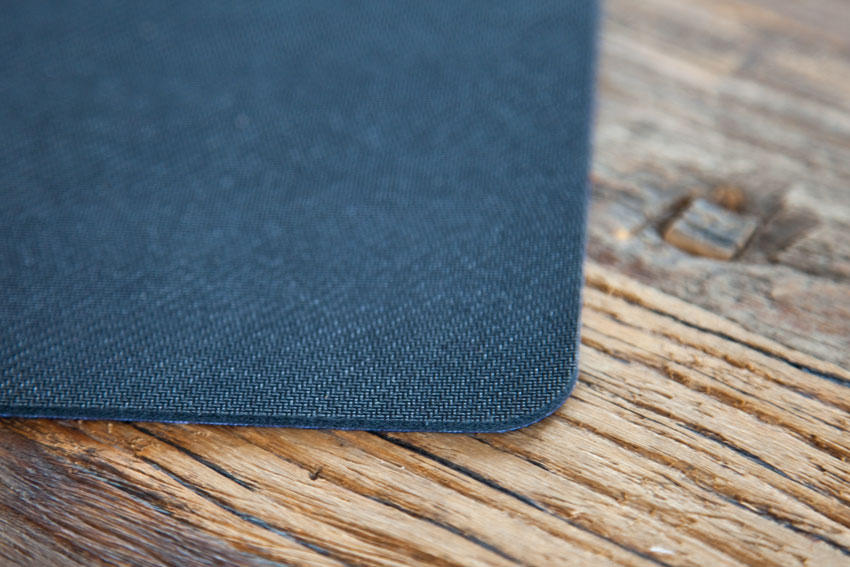 As you can see in the image above, the texture on the bottom side of the mousepad will grip your table tightly as any quality mousepad should!
PACKAGING
Your custom mousepad will be shipped in a sturdy envelope and be sealed inside a plastic bag so that it will arrive safe and ready to use!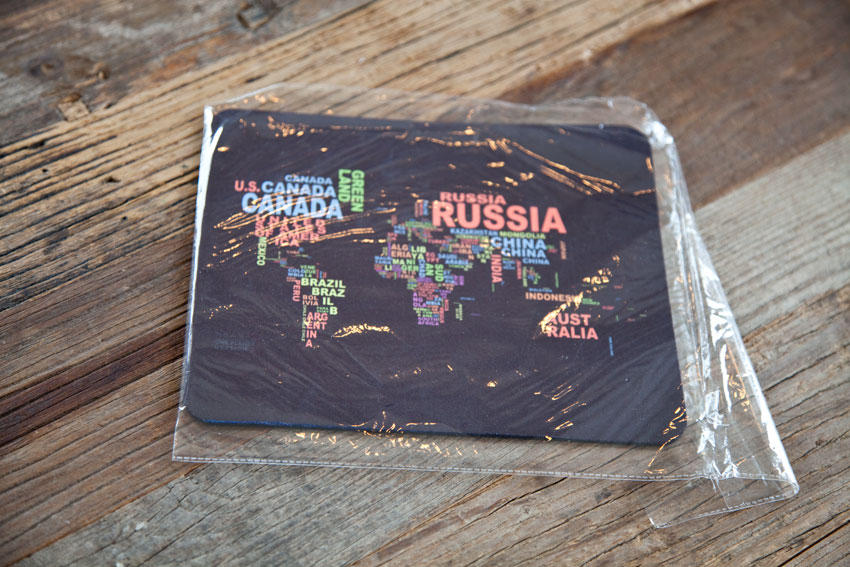 Our
Prints Shop
has many different mousepads to choose from. You should be able to find the perfect image in our shop, whether it is your own or one of the many many images that our community has added.
Visit Prints Shop