I have spoken recently about how to get your prints into our shop and looking great, but what will they actually look like when printed out and in your hands? I've decided to do a series of articles showing you exactly what our products look like and what your buyers should expect.
This time I will be talking about our Fine Art Prints.
THE UNFRAMED PRINT
The article linked below, originally written by
codenamepanther
when the product was relaunched in its current form, will give you an in-depth explanation of the product.
The colors look excellent with this product and they will for quite a long time with our Acid- and lignin-free archival process.
The main point I would like to highlight, as I have received a number of help desk tickets about this, is "Prints come with an additional 1.5" (3.81 cm) border."
This means that if you order a 12x18 inch print, the image will be the full 12x18 inches. An additional border will be around the print, making the rolled print that you receive a total of 15x21 inches with the border.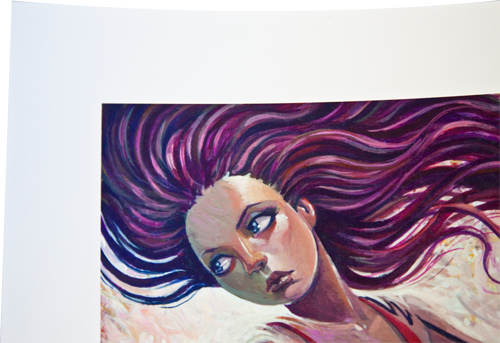 When shipped, the print will come rolled into a very sturdy tube to make sure that your print is not damaged when it gets to you.
Here is a cute unboxing journal
from
hyuugalanna
that also features her long nails and a messy bed! It is a long journal and only the first half is about the print, but I found it funny and thought you'd all like to see.
These tubes ARE
STURDY
. Last year when we got them we smacked them around and hit a few balls with them and we didn't see a dent on them!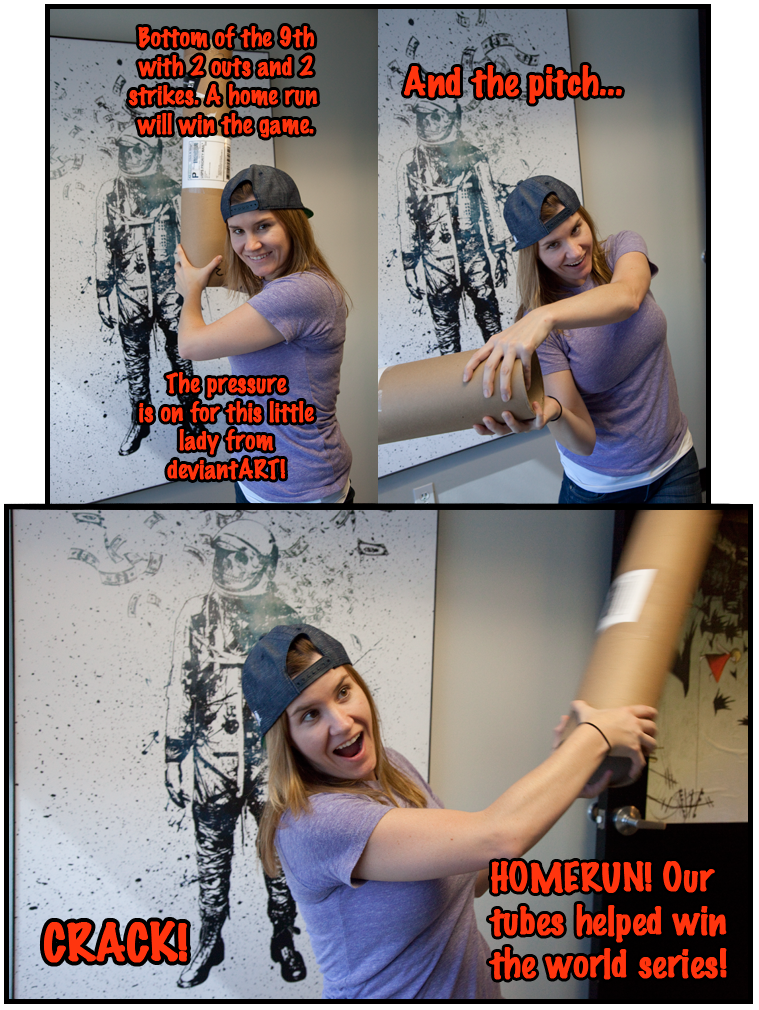 Modeled by our very own
codenamepanther
who helps
make our prints be the best they can be.
On the very off chance that something does happen with the tube, like a shark attack or mailman in short shorts falling on it, you can always
contact the help desk
and we can sort it out for you. Be sure to attach a photo of the damage, or an animated GIF with your reaction, as one user did. Help desk tickets and their contents are private, otherwise I'd post the GIF here. She was all "WHAT?" as she showed the picture. Best damaged print ticket ever!
THE FRAMED PRINT
Our Fine Art Prints are one of the few products that can come shipped with a frame. The other is our Canvas product, which I will go into in a different article.
Block Frame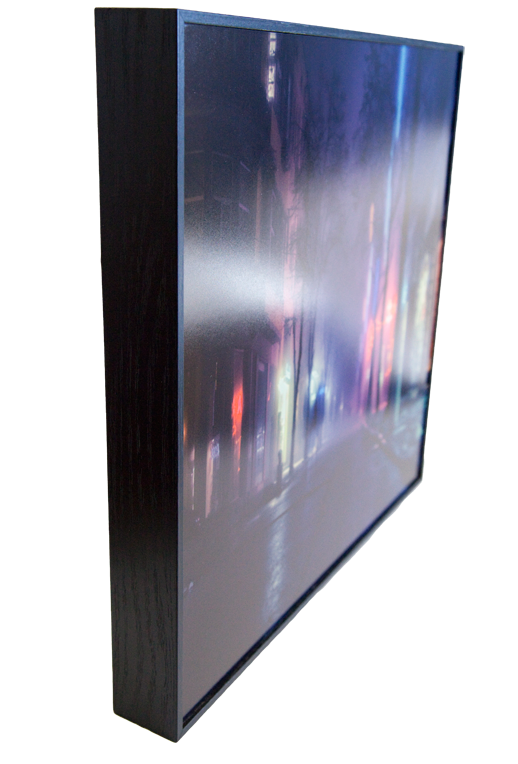 Our Block frames are boldly modern and well crafted at an affordable price. I know that sounds like a sales pitch but I do actually believe that. Buying your own frame and getting it professionally mounted in a similar way will undoubtedly cost a lot more.
This frame is available in two colors, Jet Black and Espresso, which is a dark brown.
Here is an unboxing video
I found a while ago that shows how our prints are shipped, as told from a professional artist. It is an honest reaction to our product with a very keen eye.
Our hanging kit has changed since his video was uploaded and is now a small hook that can be attached to the wall. A wire is attached to the back of the print so it will be ready to hang.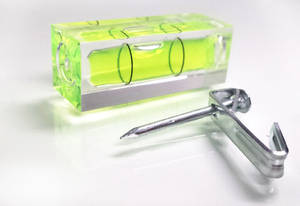 Small frames Large frames
Gallery Frame
Our newest frame is the Gallery frame. This is a lot lighter and more traditional than the Block frame above.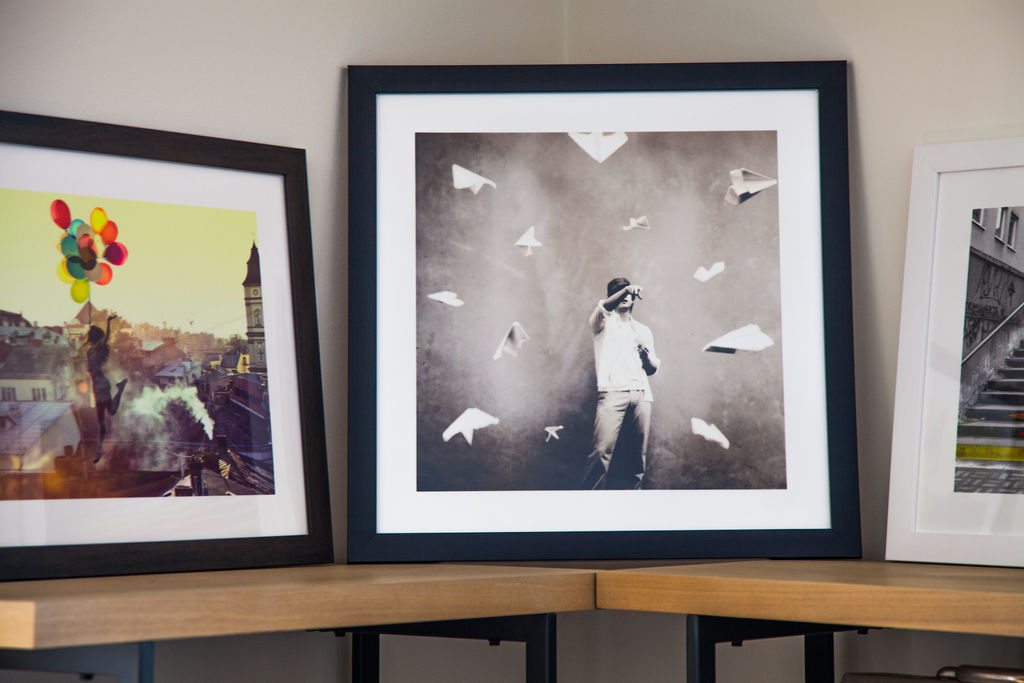 The frames are available in three colors, Black, White, and Walnut. While Black and White are not textured, the brown has a nice wood texture to it, as shown in the close up below.
Along with the frame, the print does come with a sheet of acrylic to cover the print. I personally love this, as I always end up breaking the glass of at least one print when I move. The acrylic will be much more durable and looks just as good!
I am sure by now you have noticed the white border around the print. If not, here is a close up.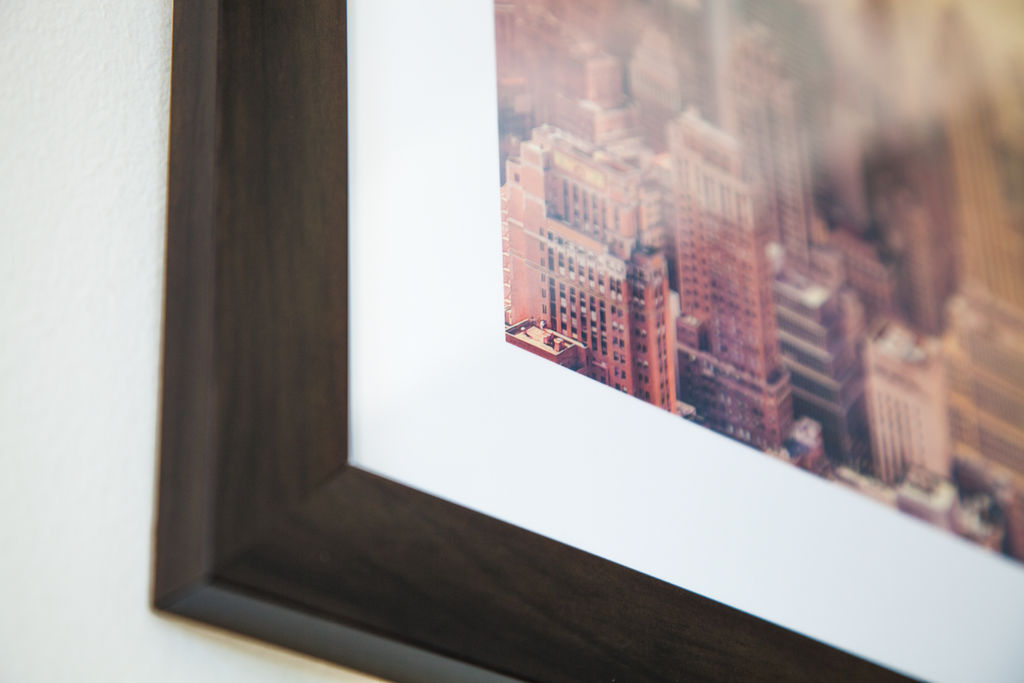 We add a 2" border around the image, approximately 5cm if Google can be trusted. This is in addition to the size of the print. For example, if you purchase a 12x18 inch print, the image will be 12x18 inches with an additional 2 inches added around for a total size of 16x22 inches.
The Packaging

As you can see from the image below, we do not hold back at all when packing your order. We want to make sure that it arrives as secure and as safe as possible.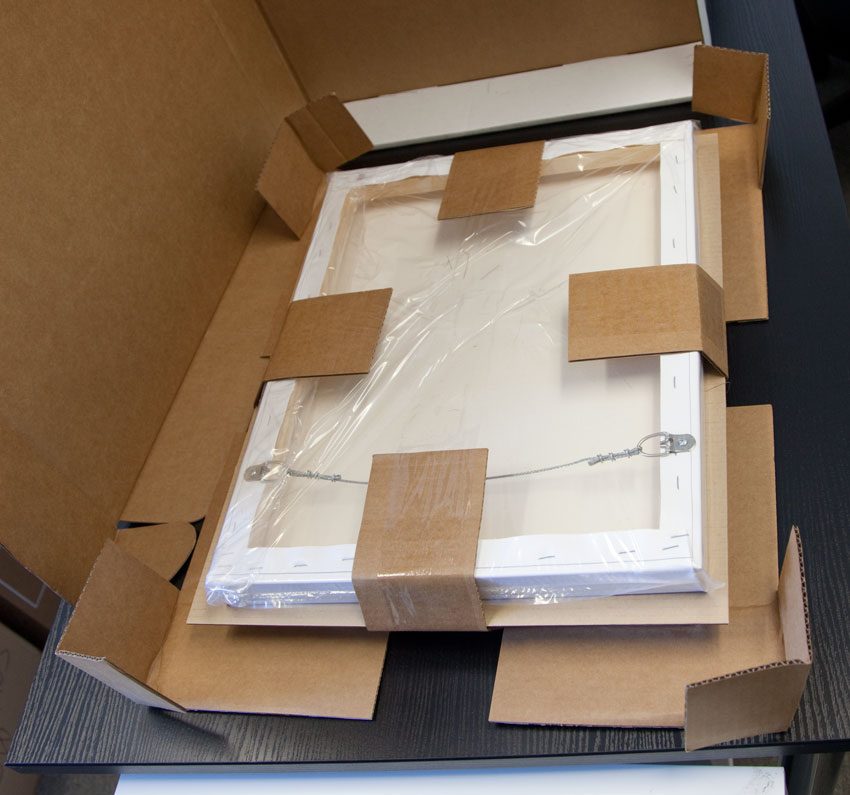 The image above was one I took a while ago from a Canvas prints order I received. All of our framed prints will receive this treatment.
First, the prints are wrapped in plastic. Second, there is cardboard placed over the front of the frame, then wrapped around the back and secured with an alarming amount of tape. My favorite amount! This piece of cardboard is a couple of inches larger than the frame itself to give it an added safety bubble around the prints. This means that even if the postal service crumples the edges of the box while playing their own version of
Caber toss
, your prints will arrive safe and secure.
I hope you have enjoyed this first in what will be a series of articles spotlighting each of our products.
Visit Prints Shop