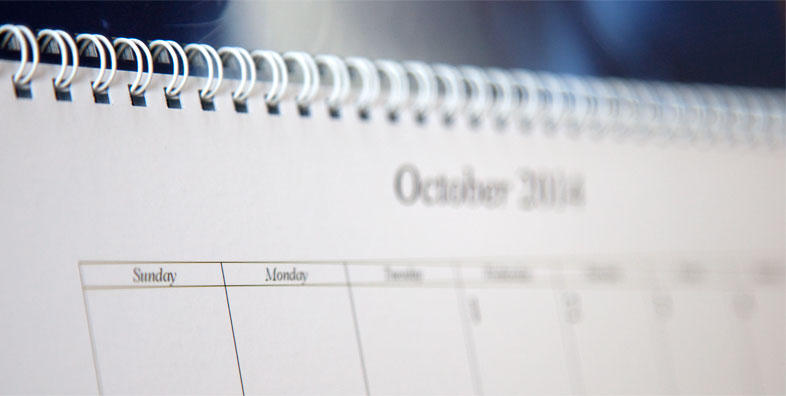 What did the thief who stole a calendar get?
Twelve months!

How many months have 28 days?
All of them!

The first time that I heard that calendars were given as gifts I was working at a calendar shop in the mall. This was a while ago, around the time N'Sync and the Backstreet Boys were the big thing. Ever since that time, I have been buying a calendar for my mother every year.

There is no finer selection of calendars than in our deviantART shop. It shouldn't be hard to find a calendar that fits your taste.



Calendar Interior
The calendar will contain 14 beautiful images, 12 interior images and 2 cover images, printed on thick spiral bound
8.5 x 11 inch (
22 x 28 cm
)
paper. The week will start on Sunday and end on Saturday.
As you can see, there are no holidays listed. There are so many different federal and religious holidays around the world that it would be overwhelming to add them. This will give you more room to mark the dates that are important to you, as well as room to doodle in each of the squares.


The interior calendar will always remain relevant. Every
July
the calendar is automatically updated to show the next Calendar year.
Calendar Cover
Apofiss
that has custom text added. All cover elements were designed by him, including the text on the upper right. We do not have a way to add text like this on our end, so it will need to be designed and placed on the image before uploading it.
If you have manually added a year to the cover of your calendar, as shown in the image above, you should adjust the dates of your calendar as explained
in this article
to something similar to the image below. This will showcase previous editions of your calendar without potentially losing sales from confusion over whether it will have the correct dates on the inside.
Visit Prints Shop