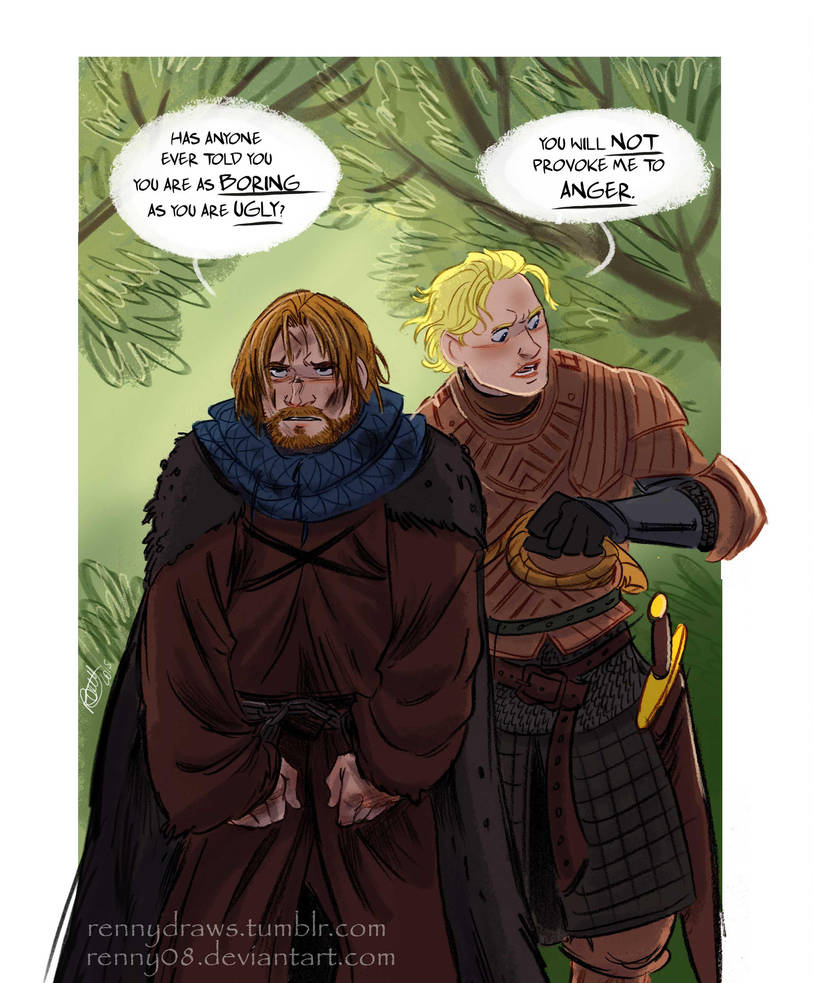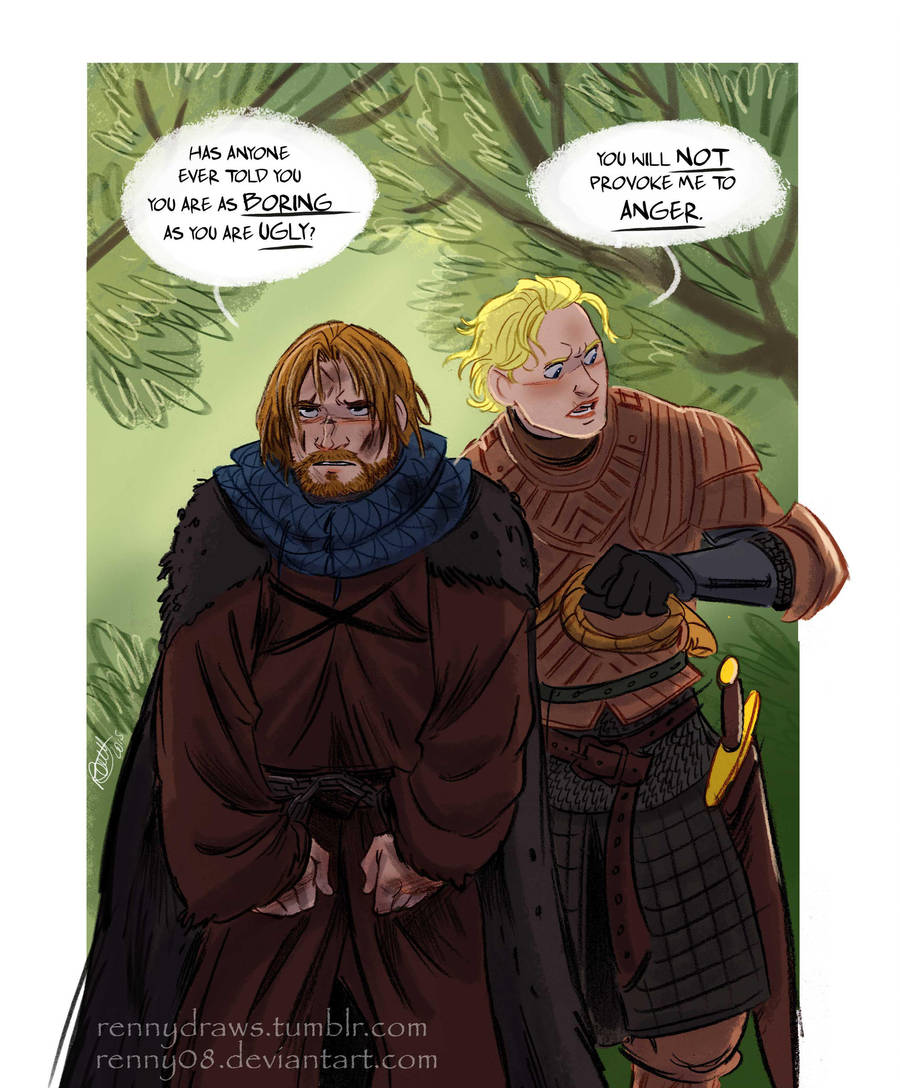 Watch
Okay so... these last weeks I managed to watch the five seasons of Game of Thrones. I'm not very big on tv series actually, but it wasn't bad watching this one

So yeah, have Jaime and Brienne... they have a nice dynamic I think, so I thought of drawing them together haha. I got a cold and didn't really feel like working, so yeah fanart! Though I'm not sure they quite look like them haha... even though they're like, in cartoon version? Haha!
Their dialogue is taken from Season 3, episode 2!!
Do you guys watch this series too?
Hope you like this thing!! I haven't posted anything in ages, sorry about that... hope you're all doing fine guys!

Oh, and if you click download, you can see this thing super big... XD
It's also on Tumblr

rennydraws.tumblr.com/post/130…