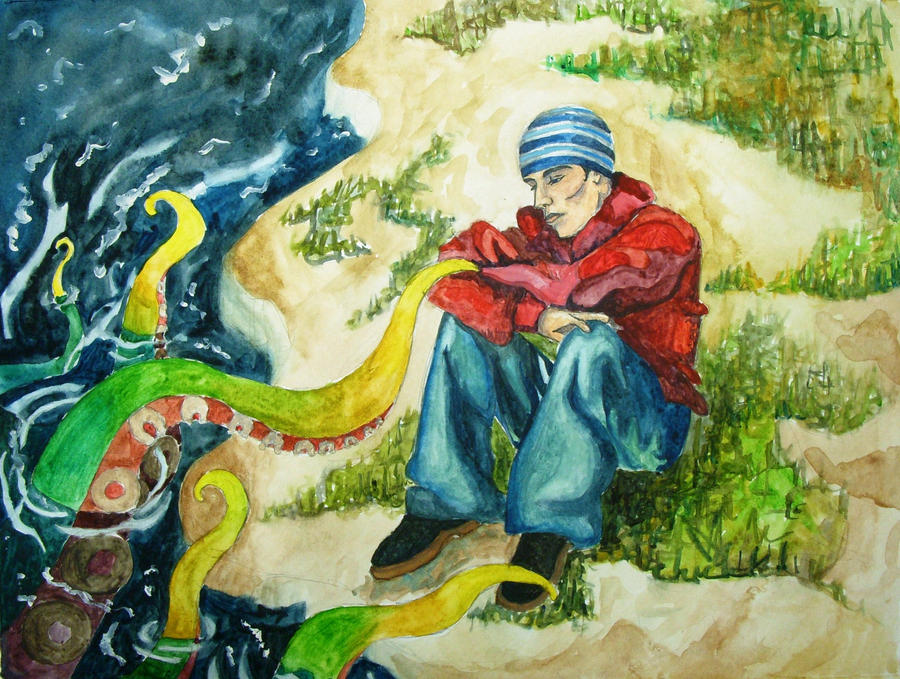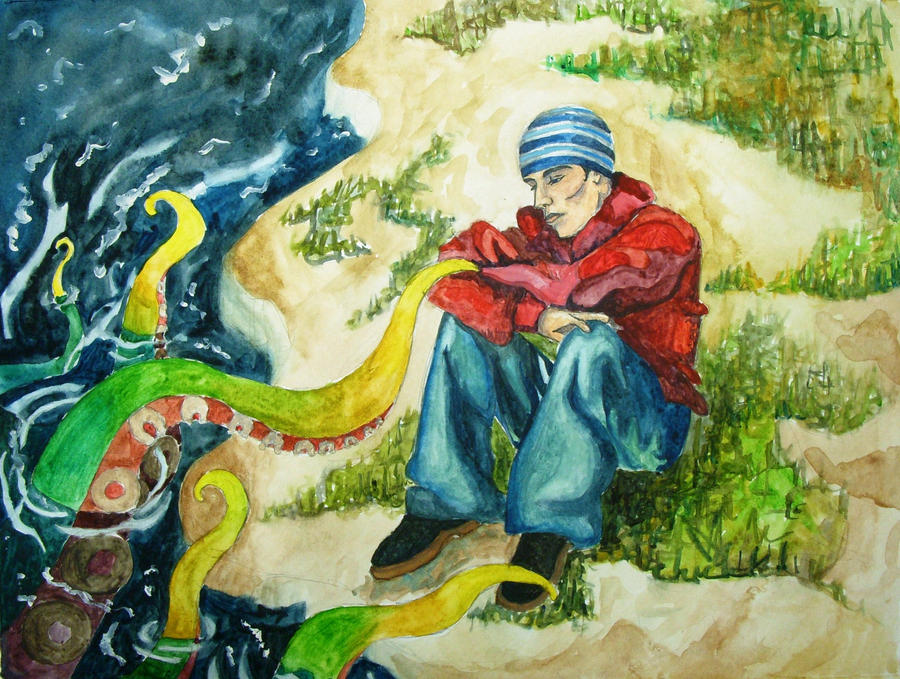 Watch
Yay!!! More Merlin!!!
I need to stop, but I won't.
Fanart for a fic!! The story is a WIP but it's so epic. Go read, be warned it's slash

[link]
For those of you not wanting to read the fic, basically there's a moment where Merlin is all emo and the kraken comes along to cheer him up by exploring the ocean all afternoon. It does not lead to tentacle sex. lol
Medium Watercolor

I JUST finished reading it... It's absolutely gorgeous! And so is this!
Reply

I just finished the Fanfiction, loved it!!! This is amazing, exactly how imagined the scene X3 Great job!
Reply

It's quite a fun story isn't it?
Thanks you! And thanks for the fav!
Reply

Indeed it is! One of my favorite fanfictions of all time. Sorry for a WAY late reply, I haven't logged onto here in forever.
Reply

I saw this... and snorted. This is amazing! XDDD
Reply

Oh god there is fanart for this fantastic story and it's also fantastic! I love this picture, beautiful work.
Reply

I adore this piece so much! You got Merlin's cheekbones so perfectly!
Reply

Hahaaaa oh gosh, I read this fic only a week or so ago... this is exactly how I imagined this scene!!
: D AWESOME WORK.
Reply

Mmmmn slash... but damn, no tentacle sex. i don't know if i can read it now.
Reply

Does it help that Arthur is the Prince of Wales? Would that change your mind?
Reply