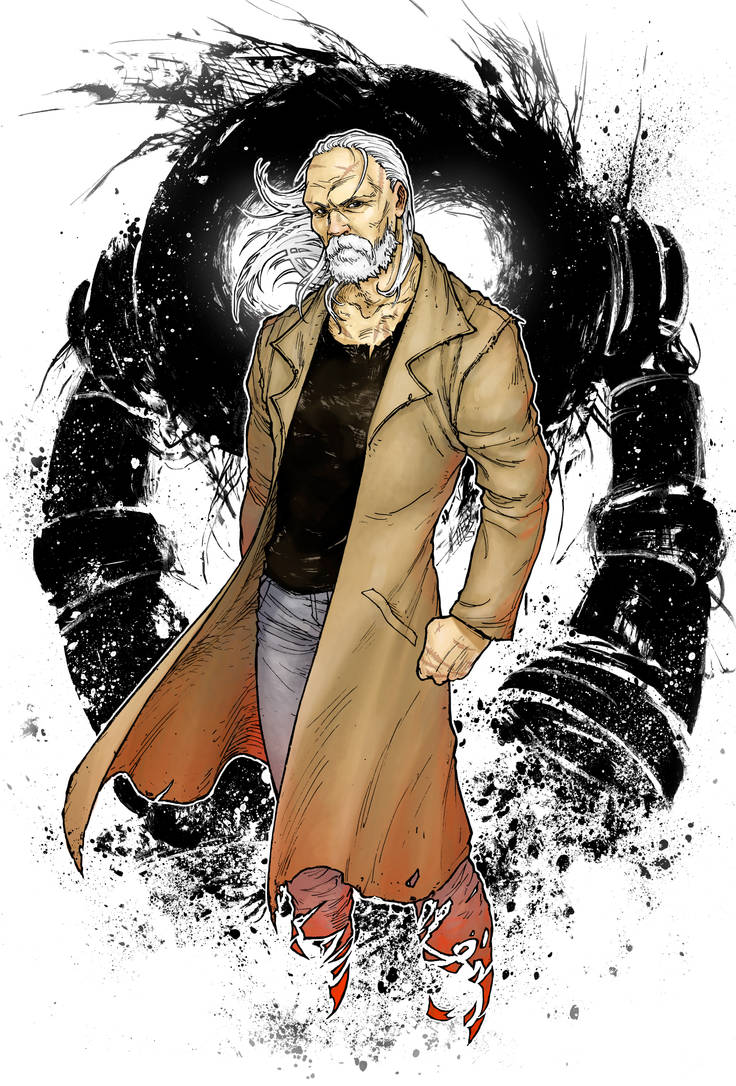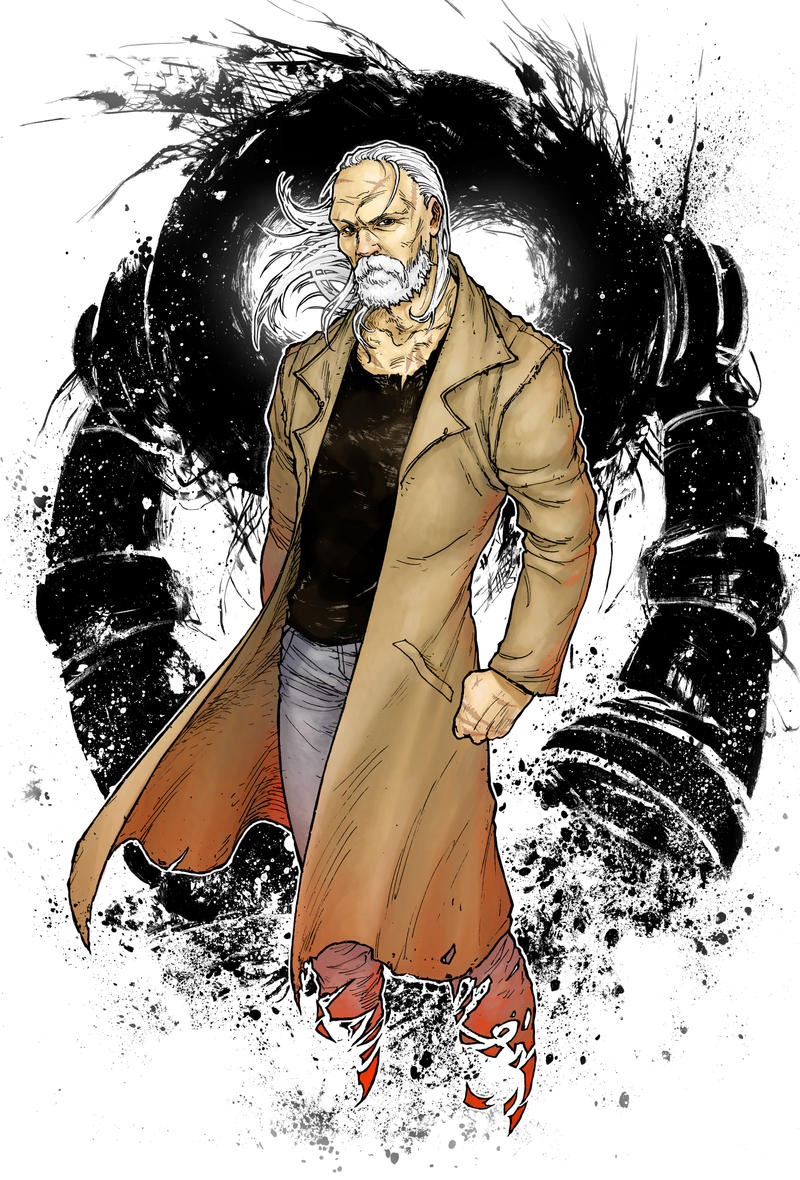 Yeah, I've finally given in to doing a lil' bit o' fanartses...

Ochiai "Otcho"/"Shogun"/"Eyeball" Choji (hah), from 20th Century Boys.
Only the most all-around badass character of recent manga. He breaks iron shackles with his bare hands, and fights a 50-foot robot, for chrissakes!!

I tried Photoshop's halftone effect for the first time, it's lightly on the robot in the BG if you can't tell. Couldn't get it to look right for the life of me. Either I suck or the filter does.

EDITS: Looked back at the original red tint I had on the BG and realized it was wonky wierd. Switched it back to just inks.