Journal Entry:
Tue Aug 18, 2009, 11:03 AM
Sidebar!
Commissioner
1.


2.

3.

Official website & more plushies here -->
Rene Alexa Plushie Collection
Plushies Example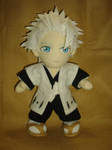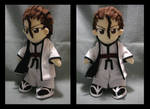 Prices & Specification
Height : 11" (Not included hair & sandals)
Start $30 - $70
Price included shipping~ Depend the located of your country~

How to order?!
1. Send me note in deviantART page or my e-mail what's plushie that you want
2. I will reply your note which say i agree to make your plushie
3. Next, i will give you 3 days for payment (I will start make your plushie order after the payment is clear)
4. After i finish your plush, i'll take a photo and post it in my deviantART page
5. And i'll send the plush to your home
Shipping Cost
It's depend on the located of your country
The price has included the shipping
So, you have to tell me where do you live when order the plush from me
And i will give you the right price between $30 - $70
I have two methods for shipping :
(a) Regular Airmail (Arrives in 2 - 3 weeks)
(b) Express Airmail (Arrives in 3 - 7 days)
And don't worry~
Two of my shipping method have a tracking system!
Important :
* Regular airmail is cheaper than express airmail, but i can't guarantee the safety
* When the plushie has been sent, that's no longer my responsibility
* I won't charge anything for handling
* For Regular Airmail, there's possibility you have to pick the plushie (pakage) by yourself at the post office (Depend your country's rules)
Payment
I just accept payment via
paypal
Type of Plushie I'll Make
- I just make
anime plushie! Specialy Bleach! Becoz i'm addicted to it!

Not animal or another types!
- For now i stil learn, so i just make anime fan plushie! Not an OC! Mostly BLEACH!
But if you feel your OC design is easy to make, you can try to ask me~
Plush Commission Status


Listening to: Toshiro Hitsugaya (This Light I See)
Reading: Bleach Comic!
Watching: Bleach! (Looking at Shiro chan)
Playing: Bleach NDS Blade Of Fate
Eating: Watermelon
Drinking: Watermelon Juice~ Lol..

Watch