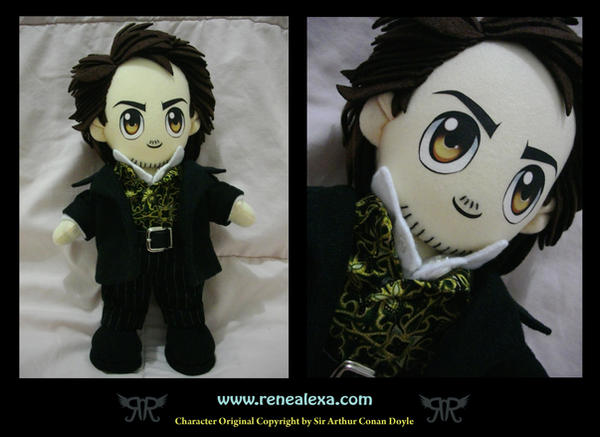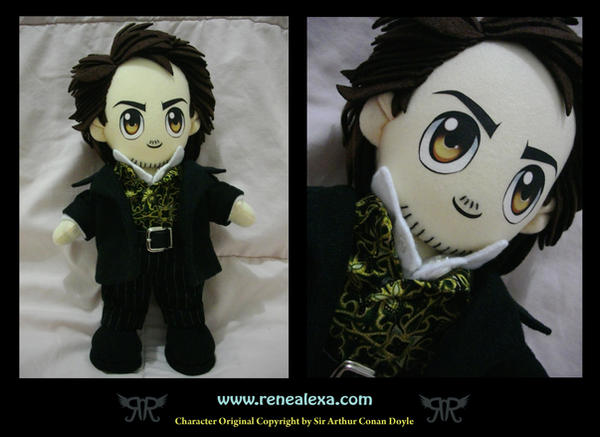 EDIT
THE COMPLETE PREVIEW~

My lappy is back to health again~ ^^
[1st Preview]
My laptop is broken. I mean, my tablet and everything..
My laptop actualy has been fixed, but it back with weird condition now. My firefox act weird.
And the CD RW is broken. So i can't re-install my photoshop to edit this picture.
So the complete preview like usual, will come soon. As soon as my photoshop installed.
I don't want to lie but this plush actualy has been finished since YESTERDAY!
But because my broken laptop and i just have one of it in my home, so i give up and submit it today.
Sorry guys if i'm late.. Once again sorry..
The complete preview would be without watermark.
--------------------------------------------------------------------------------
majorsodomy
This person paid me on chistmast.. I remember... Yeah.. Christmast...
I mean,, THE FREAKIN CHIRSTMAST 4 MONTHS AGO!!!

=__________________="
Let's give her a glomps and applauses for her patience!!

>.< I love you girl!

EH WAIT! I dunno she's a female or male.. Let's ask first~ XD
Usually people who buy a boy plush is a girl and girls would buy boy plush..

Ok, now let me say several things about this plush...
Because i'm so honored to get this commission query..
Sherlock Holmes.... For me he's a............ An amazing person~
One of my fav character~

No,, i'm an anime fans~~~ BUT...
Just let ya know, i'm an anime-addict, One Piece addict, but also, MOVIE ADDICT! Clear?! XD
Don't believe me? Well, i'm a Detective Conan anime (manga also) or Case Closed's fan~

So, i knew several things about Holmes~ And he's very amazing~
Since the 1st movie i've claimed it as my TOP favorite movie ever~
Because i like movie which not full with action, but also mystery, games, trick..

..and some murder thing, bloody, fight........
O__o Ok, FORGET THIS~

But i don't like ghostly, scary movie~ I prefer detective and cases~
And yah, last night before i finished this plush, finally this movie relased in my country~
Some web has provides the free download so.. Yea..

*is trying to look innocent*
I watched it! It was great and funny like always~! I totaly recomended it for you guys movie addict! X3
I don't wanna put spoilers here~ JUST GO WATCH IT!

So, i'm glad i can finish this plush completely~ Sadly i must hand over him to
majorsodomy
already.. >.<
So, please take care him becuz he will make some mess in your home or make your dog as his guinea pig~ XD
And don't forget give him some cases you can find your country~ He will finish it in a minute!

Oh! Also, about the oufit~ It based with Sherlock Holmes : Game of Shadows movie~
The one that just relased on 16th December last year~ :thumb269813393:
Reference : :thumb277013742::thumb211208262::thumb191740453::thumb191626758:
--------------------------------------------------------------------------------
Credits
Sherlock Holmes (C) Originally designed by Sir Arthur Conan Doyle
Plushie (C) Me & My mom~


Commissioner :


----------------------------------------------------------------------------



Plushie Commission Info

or

Like Me On FACEBOOK~

Follow me on
Instagram