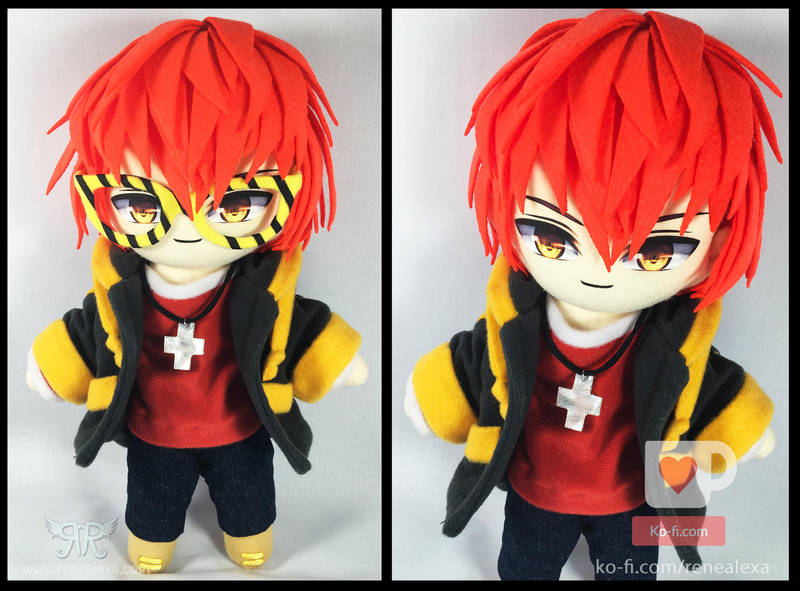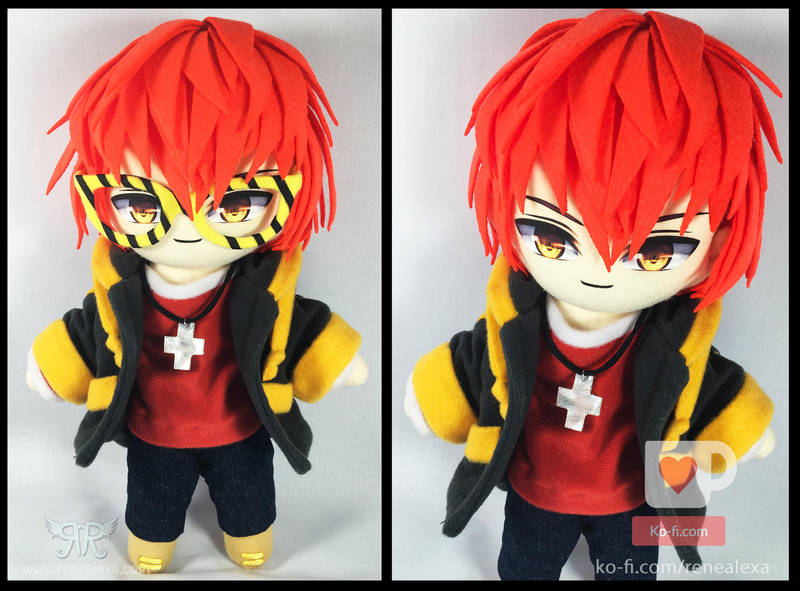 Andddd heeeereee we go,, the main character!

Now all the crew are completed, shall we go to the space station together?!
I actually prepared him for myself but suddenly someone interested to buy him haha
If you interested you might want to check our etsy store ~

More details on Etsy & FB ~ Check it out!
--
707 (C)
Mystic Messenger
Plush (C) Me & mum

Time taken : Around 4 days
Commission Info : www.renealexa.com
Facebook Page for newest updates : www.facebook.com/RenealexaPlus…

Check out our shop! www.etsy.com/shop/ReneAlexaPlu…

I love him <3 Both here and in the game <3
Reply

He's soooo cute

I'm sure someone will buy him since he's very popular

Reply

Already Krys!

And yes 707 is so cuyyyyyyyyyttttttttttteee!!

Realy love him hahaha ~

Reply

Really? Someone is going to buy him? 8D hehehe, no wonder i see him as cosplay everywhere XD

I didn't play this game (my old handphone got problem recently) but too many 707 cosplayers sure is popular
Reply

Already sent to the buyer sis~ XD He is surely popular omg. ==;
I see... Well the game is realy good! :") XD I reccomend it if you already get the new phone ~

Reply

Reply

Oh! A plushie character with glasses? That's so adorable~! >_<
Reply