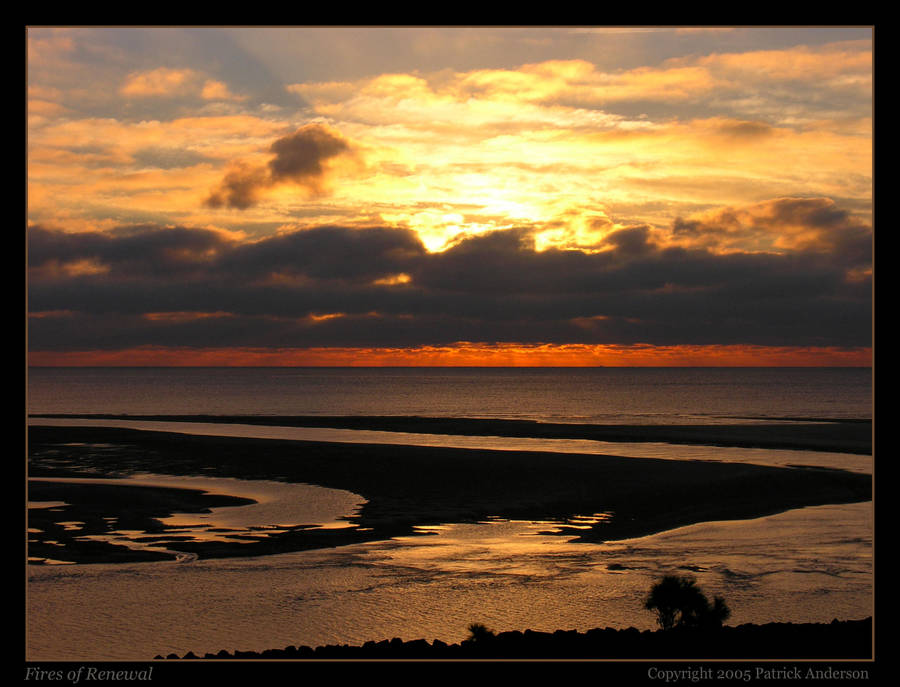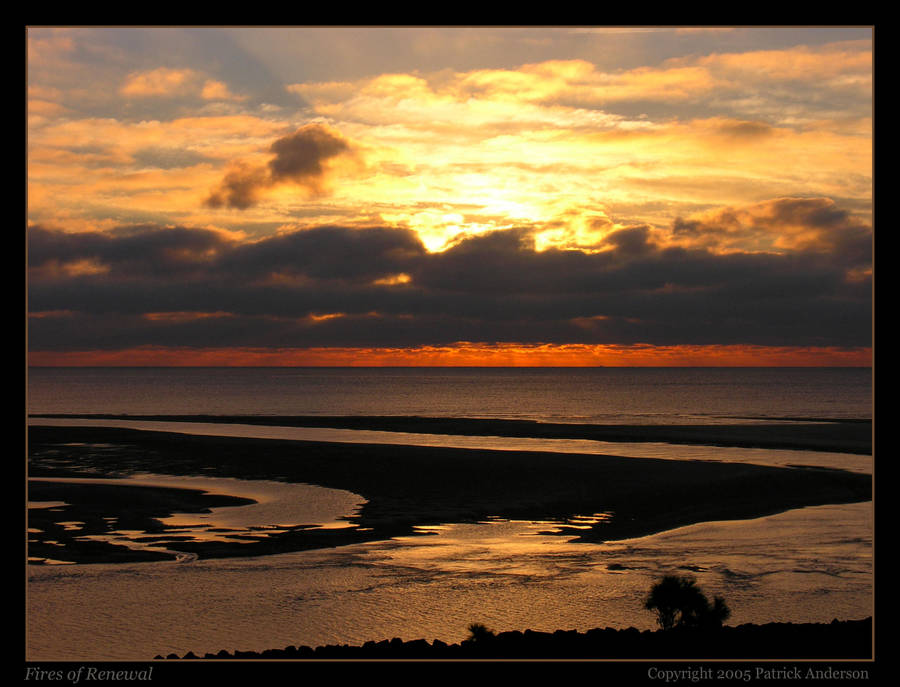 Watch
The sun boiled in fury behind the darkened clouds and rained fires of renewal along the horizon.

Reply

Crazy how these gorgeous sunsets can come and go sooo fast, You never get the time to grab the camera if you dont already have it...
I like your approach by using a smaller aperture, though this picture just seems a bit grainy.... It could be dA and its resizing of pictures as well, but it blows because without it I think there would be more color in the mudflats...
Reply

They do indeed ... that one above only rained that fire below the clouds for a few seconds, then the sun broke over the top of the clouds and the whole scene morphed into something entirely different. Thanks for your comments. ~RM~
Reply

Nice. Where is this?

Reply

St. Simons Island, Georgia, USA ... a place called Gould's Inlet. Thanks for your comment. ~RM~
Reply

You live (or visit) a very beautiful place.
Reply

I sure do ... I live 200 yards from the shoreline. I am ever grateful for the unlimited beauty that surrounds me.
Reply

Gorgeous colours and lines created by the sea and clouds.
Reply

Very nice photo!
I love the sweeping of the landscape

-LH-
Reply

Very nice photo! Thanks for posting

Reply

The dark portion and the reddish contrasting against it makes it very intense !
I like the atmosphere
Reply

It only lasted that way for a few seconds. Then it calmly changed tempo as it ascended over the cloud bank ...
Reply