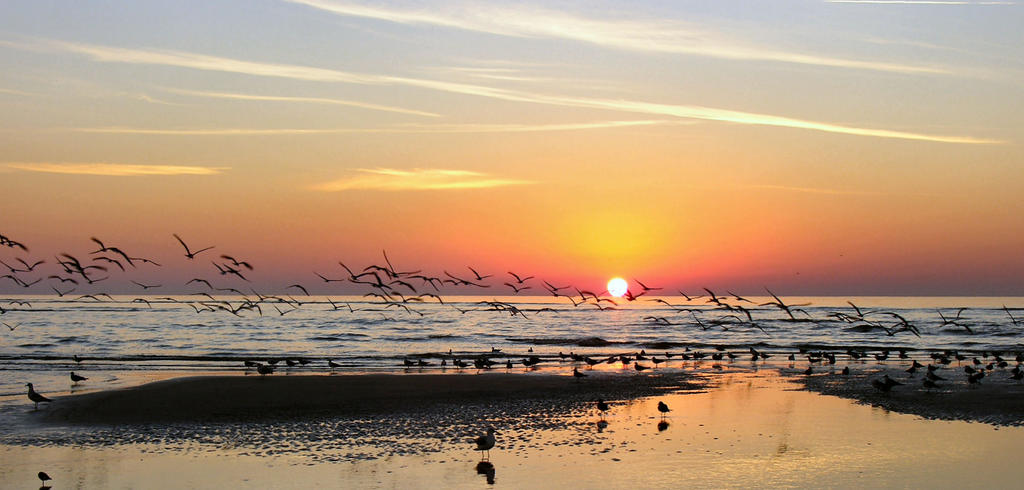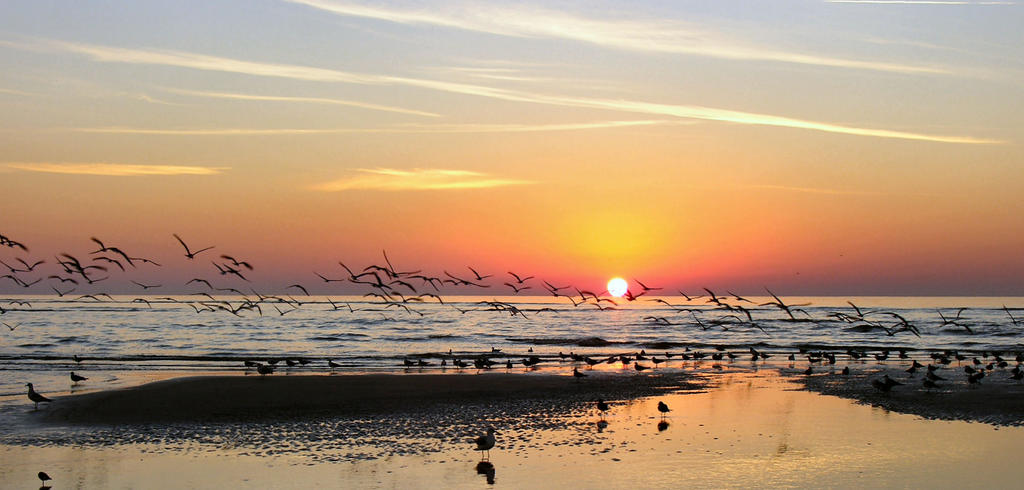 Watch
Thousands of gulls visit the sandbars ... feasting on the crustaceans, shrimp, and other critters as the tide recedes. A typical morning on the beach at St. Simons Island, GA.

Brillant panorama with the low flying birds... though in this one... the brightness of the sun in there path, is seeming to act like a punctuation mark... to stop the eye's movement... but that is reality...
Reply

Indeed, and from the perspective of the birds, each of them was was totally engulfed by the sunrise and I was the punctuation mark along the shoreline! lol
Reply

Simply beautiful. The colors are amazing, and the birds add yet another beautiful touch.
Love it


Reply