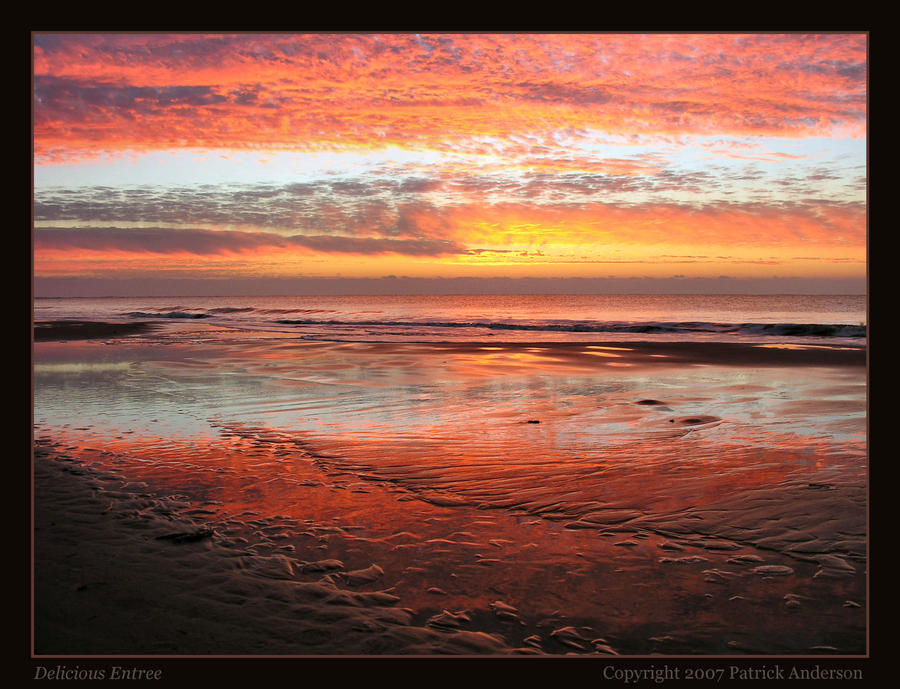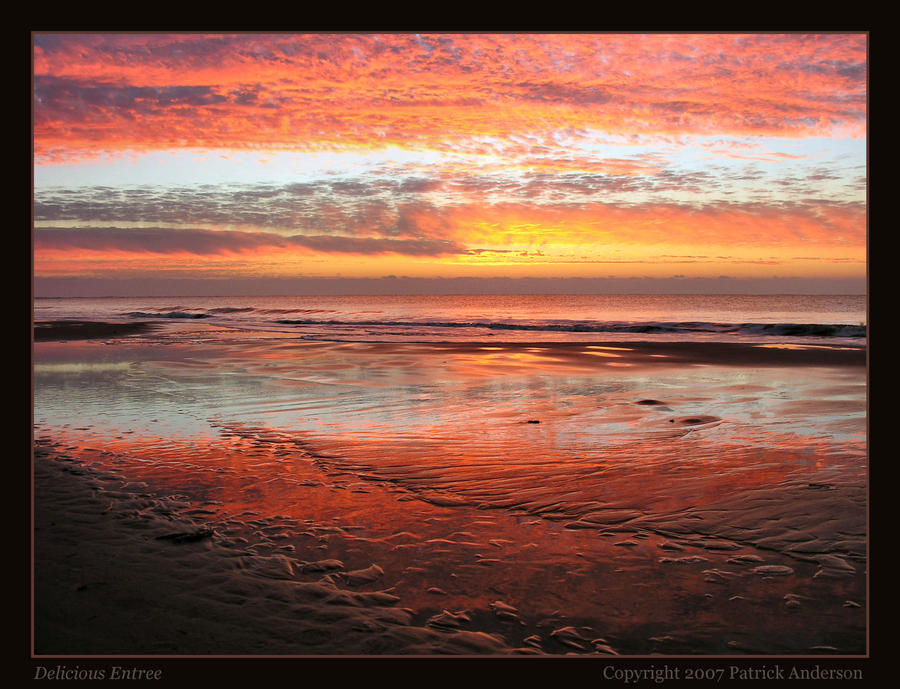 Watch
November 14, 2006 was a morning like few others. The sky was so alive I cannot even pick a favorite photo from that shoot. The sand bar was slick and reflective as the tide receded. Here is one of many delicious entrees served up that morning by the One who paints the sky.
Sometimes nature demonstrates its own abstract virtuosity. This photo is unadjusted, unretouched, unfiltered. All I added was a border.
This deviation entered in the
contest for the word Abstract:
5. Fine Arts.
a. of or pertaining to the formal aspect of art, emphasizing lines, colors, generalized or geometrical forms, etc., esp. with reference to their relationship to one another.
b. (often initial capital letter) pertaining to the nonrepresentational art styles of the 20th century.