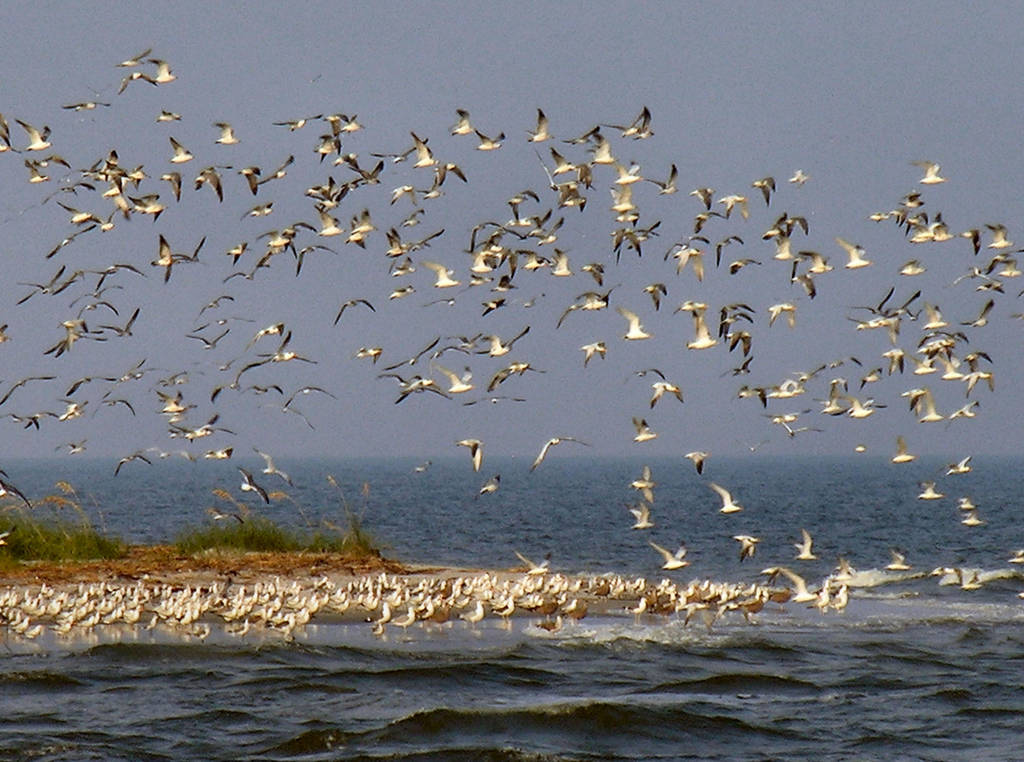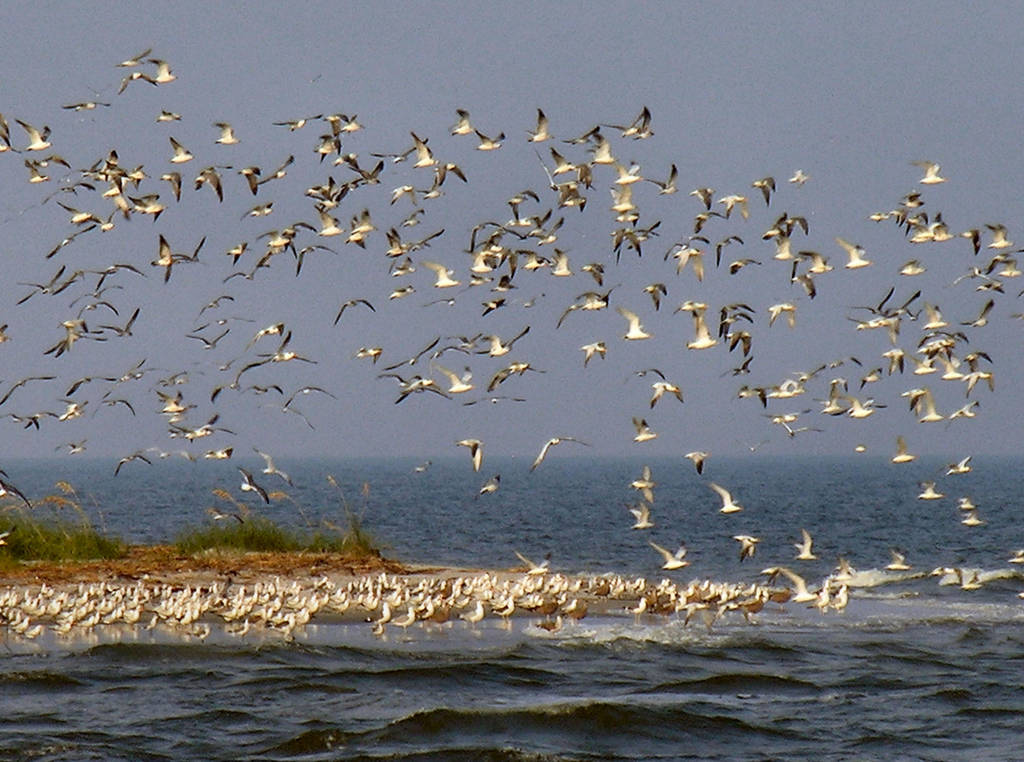 Watch
They were huddled enmasse, calmly waiting for the tide to recede ... hungry for those tasty morsels that would be left behind. Then along the left flank two intruders approached. The message was relayed with twitches and squawks, the shuffling of feet pressing the flock toward the right. Each was reluctant to give up their claim to the sand, yet the tension grew as the intruders advanced. Overwhelmed with fright, the first gull succumbed to a panicky escape, then the next, and in an instant a thunderous fluttering of wings rose from the spit as the entire flank erupted in a terrified retreat.

beautiful shot,

Reply

Great title !!! One of those - that adds to an already amazing image...
Reply

Damn that's a lot of birds. <.<

Nice shot.
Reply

That's what I said! LOL ... the disturbace was: a couple 10 year old kids came walking along the shore and threw rocks at them! Needless to say it was chaos until the kids finally left.
Reply