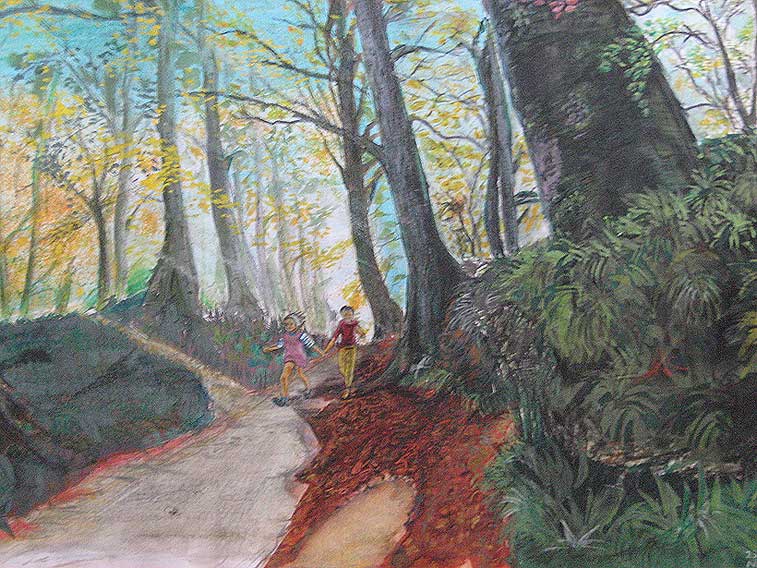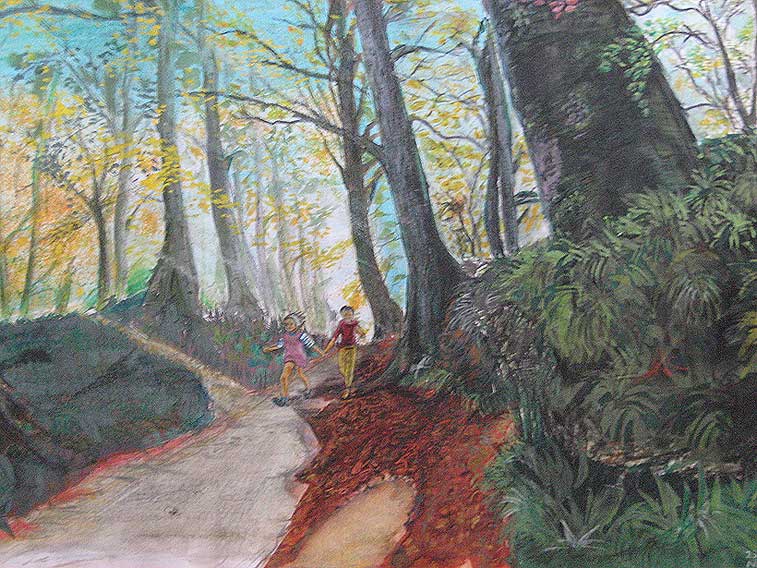 Watch
never thought style changing will be so hard, it was long ago adapted the style of marcel marlier and my own, mixed in poster paint,marker and polychromatic colured pencils with black charcoal,this was one of the attempt to create the illustration.

wah bener2 masterpiece..
ajari aku guru!
Reply

Reply

ngga kale, abisnya dah tua gitu warnanya udah pudar2 dah dari jaman kapan' ketemu semuanya pas banjir,skrg mana ada lagi waktu buat niat bikin gituan lage.lagian masih kurang seh dibandingin koala.
Reply

Wow.

That looks like it took a lot of work and patience!

Reply

it is hell of a patience and work in a rush deadline back ago hee hee hee.
i don't feel like it's perfectly finished, but thank you,tehuti.
Reply

Nicely detailed and colored. I really like the style and setting. The depth and perspective are very good. Serene and elegant.
Reply