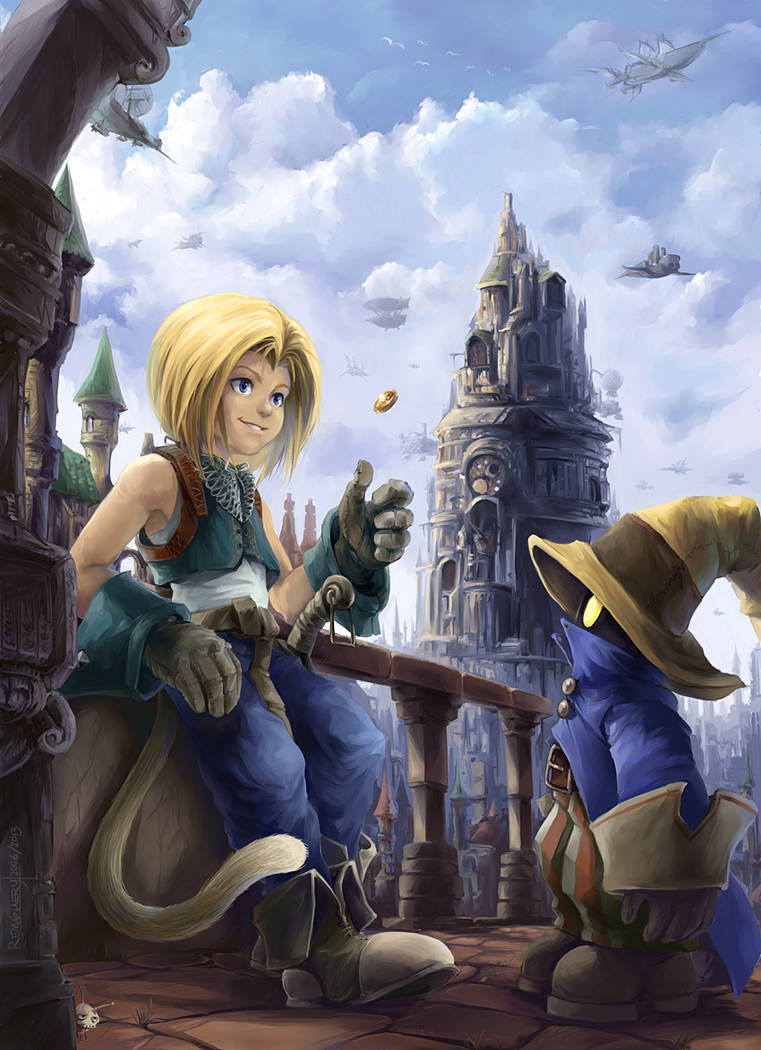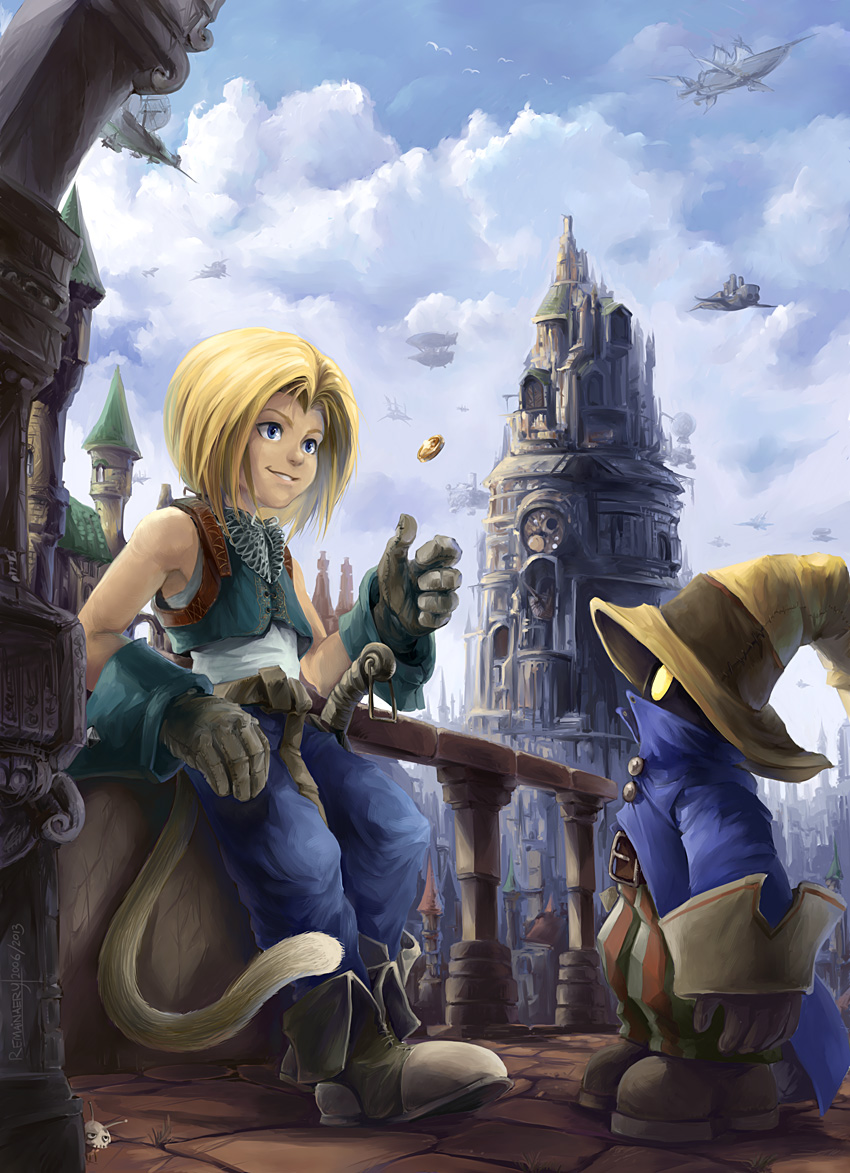 Watch
Something rather "peaceful" for now. Been quite a time since I did something for my beloved Final Fantasy 9 ~ <3

This pic took ages to finish, about 15-16 hours in total - I had a hard time with that handrail and it still doesn't look right, but I've given up on that part for now. Also, the castle tower proved to be a bitch until I got the right angle (messed up that part in the sketch, bleh).
The idea itself is nothing fancy and the picture came out rather boring, but it was good practice.

Used some ref for Vivi's outfit (for the sketch only though), but that's that, I thought I was familiar enough with the FF9 optics, so no ref for the rest, and I'm quite proud how the sky turned out - but I'm also relatively fond of the rest, if I do say so myself.

No clue why Zidane's tossing a coin. Actually it just seemed too boring to have both of them just standing there doing nothing, heh. But it's kinda, well, in-character. Hanging 'round in Lindblum.

FF9 and characters (c) Square Enix

EDIT 2013: Now here's something I haven't done before. After 7 years, I did some minor tweaks. In general, when I am done with something, it is done, not to be retooled over and over. But I love this image a lot, but whenever I look at the face it bugged me too much. So here we are, in 2013, with a slight update. I feel a little bit dirty.