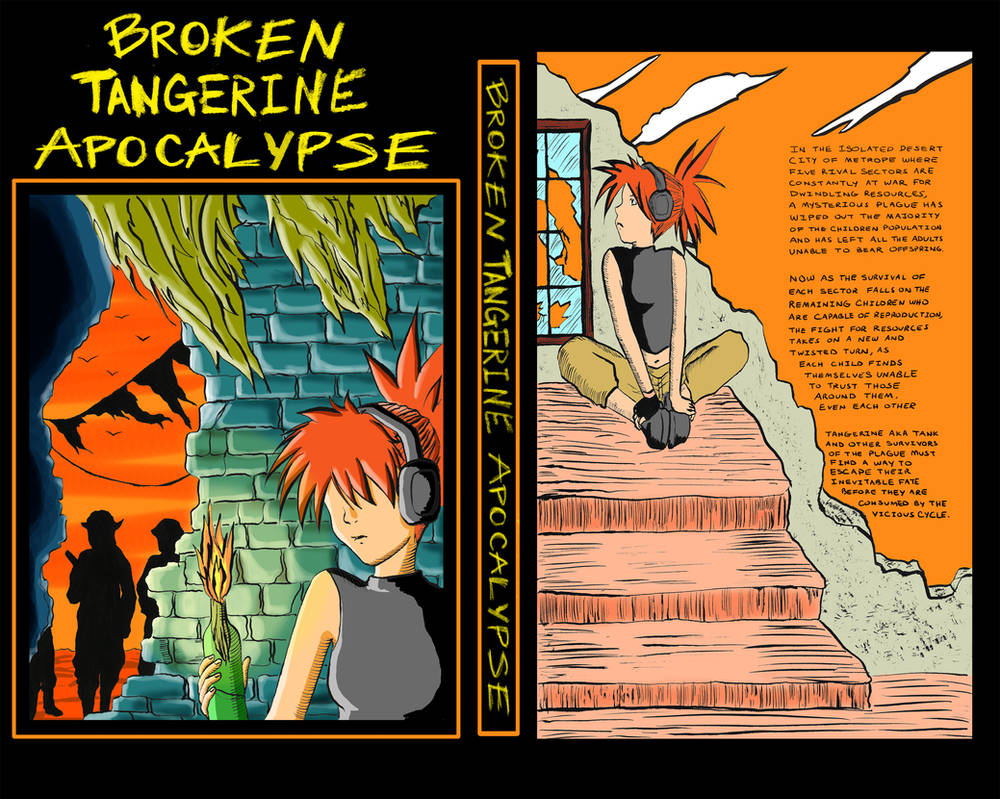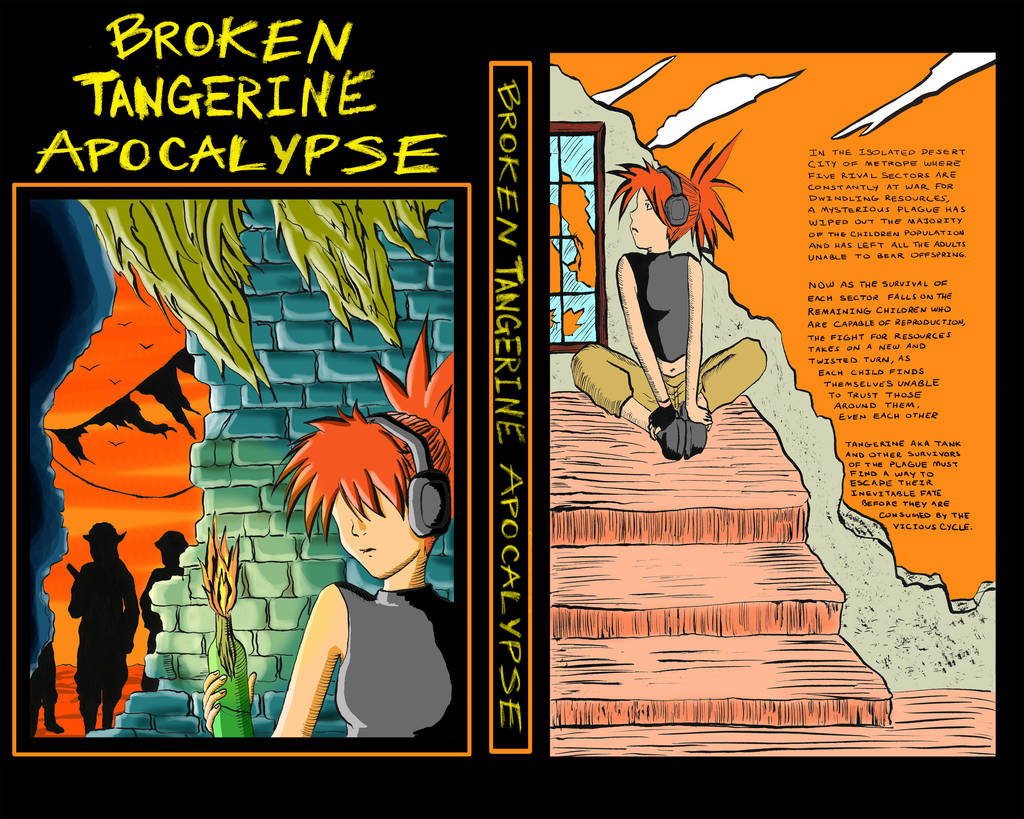 Watch
For

's contest
Excerpt on back:
In the isolated desert city of Metrope where 5 rival sectors are constantly at war for dwindling resources, a mysterious plague has wiped out the majority of the children population and has left all the adults unable to bear offspring.
Now as the survival of each sector falls on the remaining children who are capable of reproduction, the fight for resources takes on a new and twisted turn, as each child finds themselves unable to trust those around them, even each other.
Tangerine AKA Tank and other survivors of the plague must find a way to escape their inevitable fate before they are consumed by this vicious cycle.
-- this is a comic book cover and back


omg wow! this looks like something i would read based on the cover art and the description! the effect of the glowing candle is beautiful! fantastic coloring!!
Reply

thanks!! That means so much! I need to work a bit more on my book designs though haha. It didn't even cross my mind until the end when I finished all my pics (baddd)

Reply

haha i think it looks amazing and you really nailed it! what kind of font did you use for the title? it suits the overall look really well!
Reply

haha gosh you're too nice

I used a brush and just wrote the words. It was too much trouble to look for a font haha
Reply