Hello everybody!
I've recently quit my full time job, and after much deliberation and planning (and having several requests), I'm starting to do commissioned work!
Of course most of my work so far is Trek stuff; but I'm more than willing to try any scifi (or not scifi!) style you may want! From Star Trek, Star Wars, Battlestar Galactica, or any universe can be brought to life, so feel free to ask! Same goes for insignias or posters, if you've got an idea, just send me an email or a note and we'll talk.
Workflow:
If you are interested, feel free to contact me at tadeotrek@gmail.com
After receiving an email and getting an idea of what the project will be, I'll send you an estimated time for completion as well as a required fee (prices are detailed below). Given that I'm from a country without Paypal support, I accept payments via Payoneer, and I need an email address, first and last name, and country/state in order to generate an invoice. You'll be able to pay said invoice using a credit card (Visa or Master Card), or with an eCheck if you're from the US.
If you're OK with the price and time, I'll ask for you to send me half of said price in order to start working on the design. Once work has started, I'll send updates and of course I'll be open to making changes on the fly.
After finishing the work, I'll send you some renders for final approval and, after having said approval and receiving the rest of the payment, I'll send you all the high quality images that you might need on whatever resolution you might need.
2D Work:

Depending on the complexity of the design you want, the pricing will be between $25 to $100. Here are some examples of my work: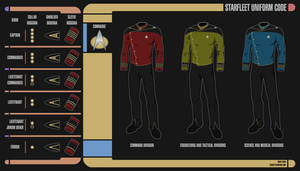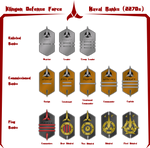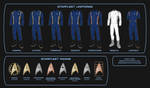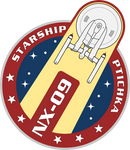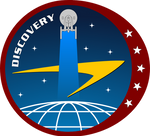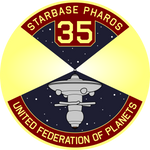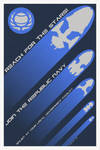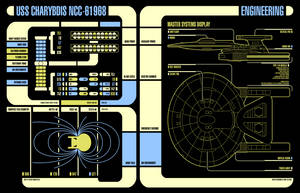 3D Exteriors:
Once again these depend on the complexity, pricing is usually around the $200 range, but can be higher or lower depending on the shapes and materials needed. Some examples: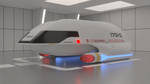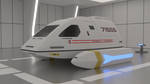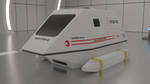 3D Interiors:

When it comes to doing interiors, it is a very long process, as it's not only about 3D meshes, but computer interfaces and graphics as well. This also affects the pricing, as it will vary not only depending on the complexity of the mesh, but on the kind of interface required as well. Without looking at the specific requirements for each bridge, I'm only able to give a price range for each category, as follows:
Modification of an existing bridge of mine: $50-$200 (for example, a Galaxy-Class style bridge)

The price here will depend on if new 3D meshes are required, if console graphics or materials must be changed, etc.


Brand new bridge: $100-$300
Whatever bridge you might want that doesn't follow a design that appeared on a show/movie.

Canon bridge or bridge with the same structure: $200-$400
The most difficult thing with canon bridges is to get the structure (floor, walls and ceiling) to look right, so this are the most time consuming of projects.
Other rooms or interiors will have prices ranging from $25 (for something like a corridor) to $300 (for something like an Engine Room). Again, an exact price tag will be provided on each proposal.
Here are some examples of my work: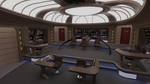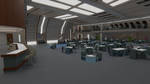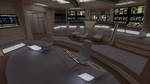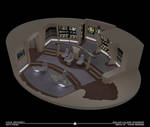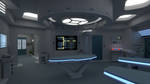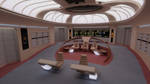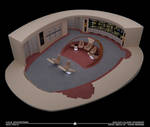 I'm looking forward to working with you!


Very glad to see you back. I am sorry for the job loss. I am an avid Star Trek fan and have thoroughly loved the attention to detail you give each of your interiors.
I once was a member of Starfleet: The International Star trek Fan Association. Was a chapter CO, based on the movie era (1701-a style) Indomitable Class Battleship, the USS Indestructible, NCC-2017.
What might the price be to see a bridge layout for that ship?