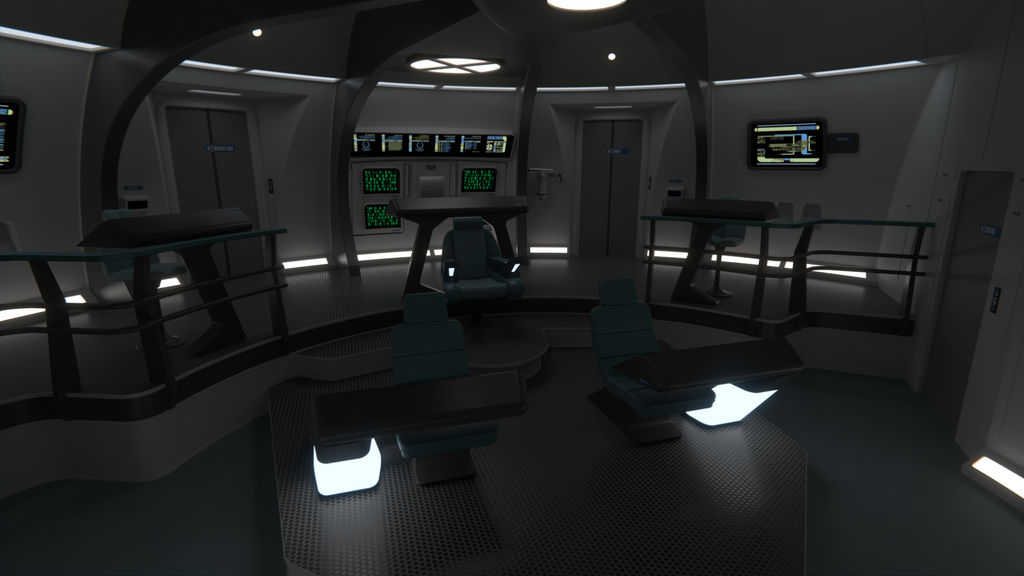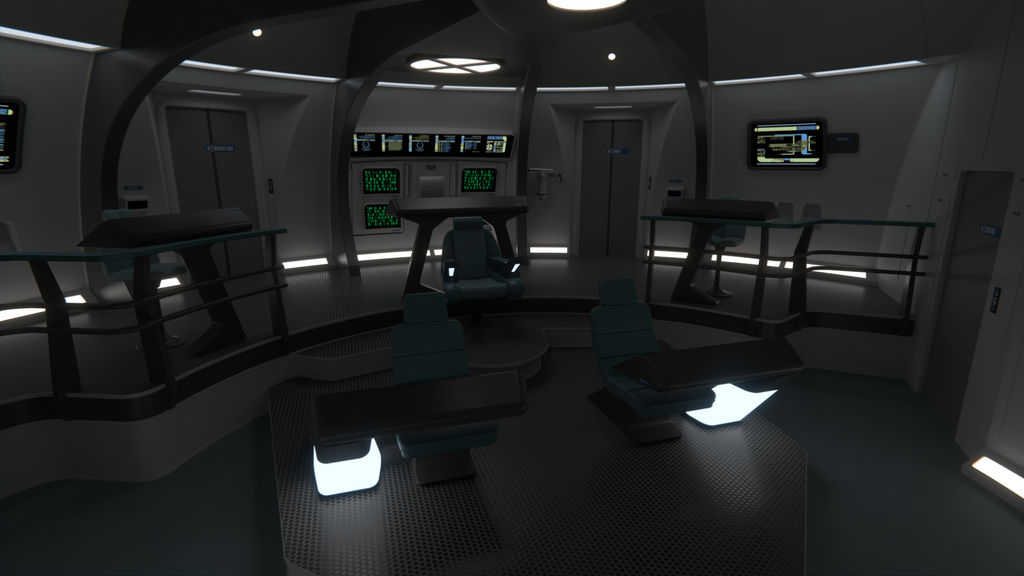 Watch
This is the battle bridge of the
USS Galaxy NCC-70637, the first Galaxy-Class starship, as it looked like in 2360 when the ship entered service after several years of testing.
This interior was done as a commission for Rusty0918
. The Galaxy is the main setting of his original Trek fiction: "Star Trek: The Next Generation - The Galaxy Chronicles". The first installment, "The Sound of the Shiant", can be found
here
.
3D model done in Blender, texture work and computer displays done in Inkscape
If you're interested in commissions, please visit this page