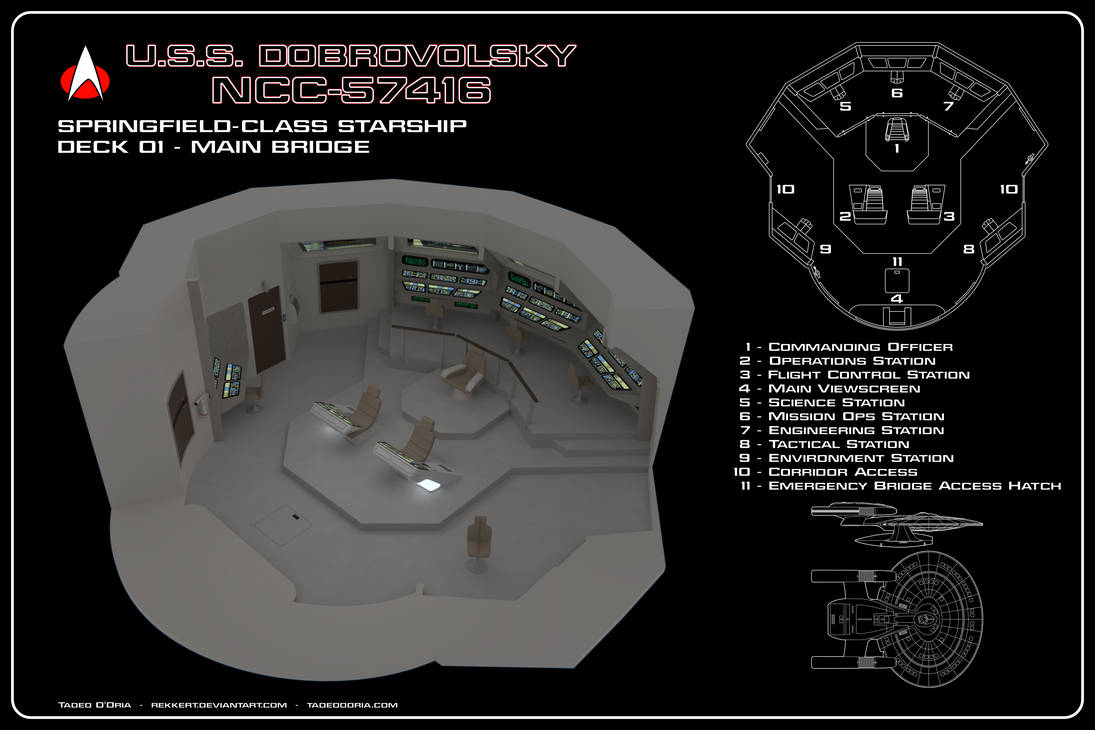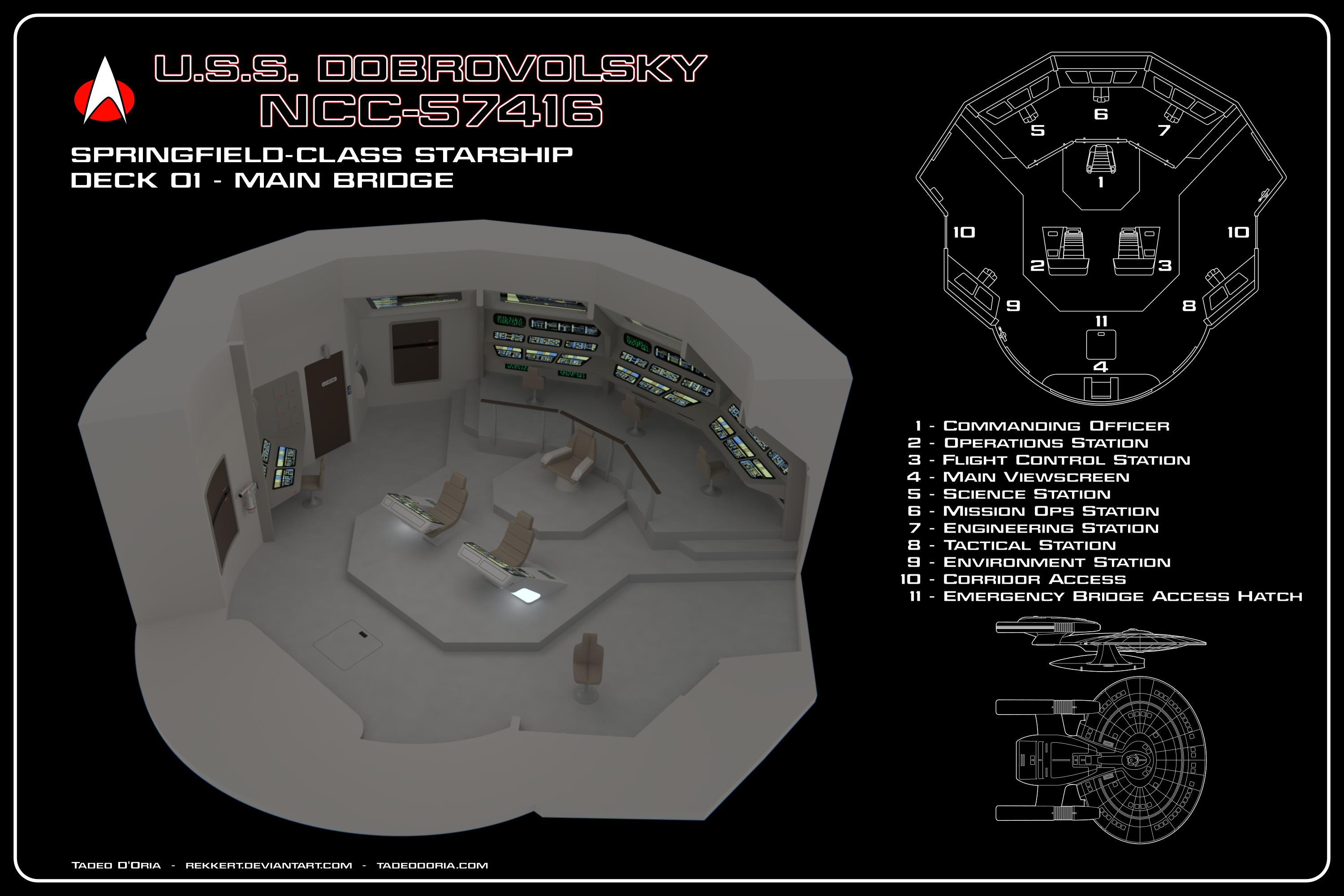 Watch
This is the bridge of the USS Dobrovolsky NCC-57416, a Springfield-Class starship in service in the 2360's.
This interior was done as a commission for Rusty0918, who wanted a modified version of my Chekov bridge for his original vessel. The Dobrovolsky will appear in a future installment of his
Trek fiction: "Star Trek: The Next Generation - The Galaxy Chronicles". The first installment, "The Sound of the Shiant", can be found here.
3D model done in Blender, texture work and computer displays done in Inkscape
If you're interested in commissions, please visit this page