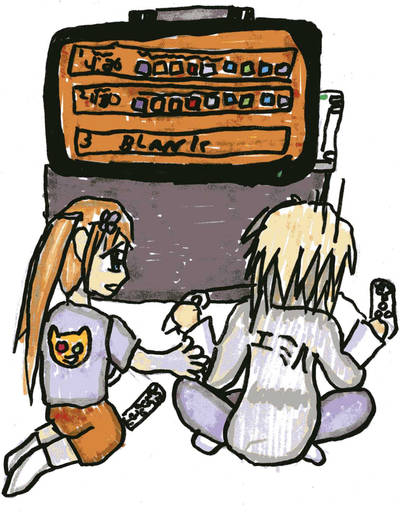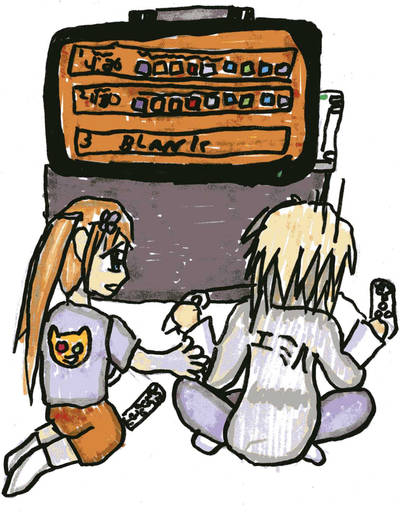 Watch
Right now I hate myself more than ever, I was(pay atention to was) almost at the end of Knight of Ratatosk(Eng name: Sawn of The New World), I told myself, make a back up file, make a back up file, then I opened my first backup file in the Thunder temple and plays around, getting hit by lightening at least 15 times, and then I'm so stupid that I save it on the file which I have almost finished! AAAAAAAAAAARGH I HATE MYSELF!

Well... over to the picture:
If they where born in this world I'm sure they'd love video games, the picture is of Marta and Emil playing the game, and Emil making the same mistake as I. And he hates himself more than ever... Marta trying to say: "it's okay, everyone makes mistakes" but in times like that he gets only sadder by hearing that... and I have no idea why Marta's bottom suddenly became red...

I and Emil is really alike! Both shy, kind(?), full of self hatred and low self confidence....