I've been flooding my DA with new webcomic pages without making a distinction between the comics that have been newly coloured and the ones that have only been cleaned up. Below are the pages that used to run on
the Rogues of Clwyd-Rhan site
in black and white and have now been given colour.
From
The Corby Clan
: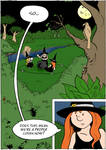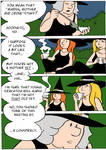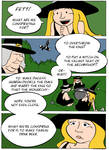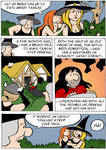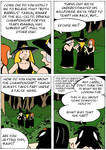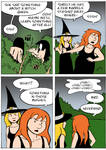 From
Dolphins and Dragons
: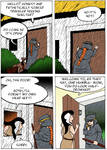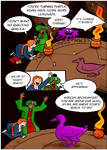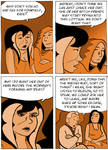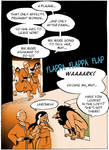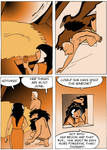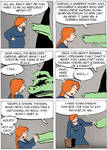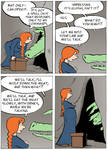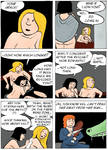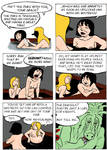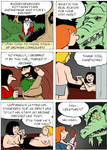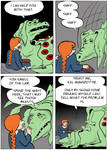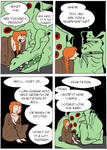 From
Sauna Opera
: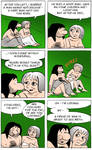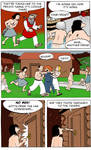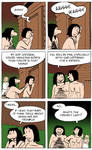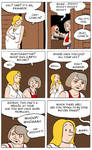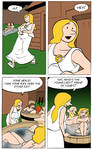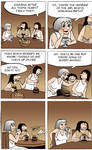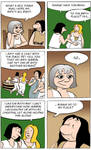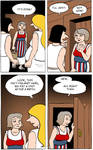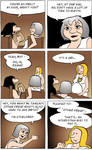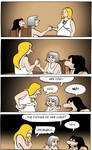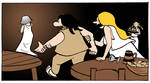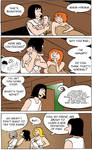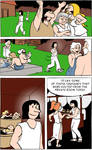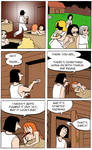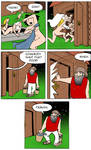 Browsing through the gallery, I notice that one page has been double-posted so the numbering of the pages after that is wrong. Don't think I'll bother to fix the mis-numbering but the double image has to go.
One new image that may have got lost in the flood is this one: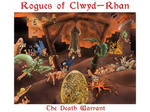 ... the cover art for the forthcoming web publication of the old ROCR story
The Death Warrant
.