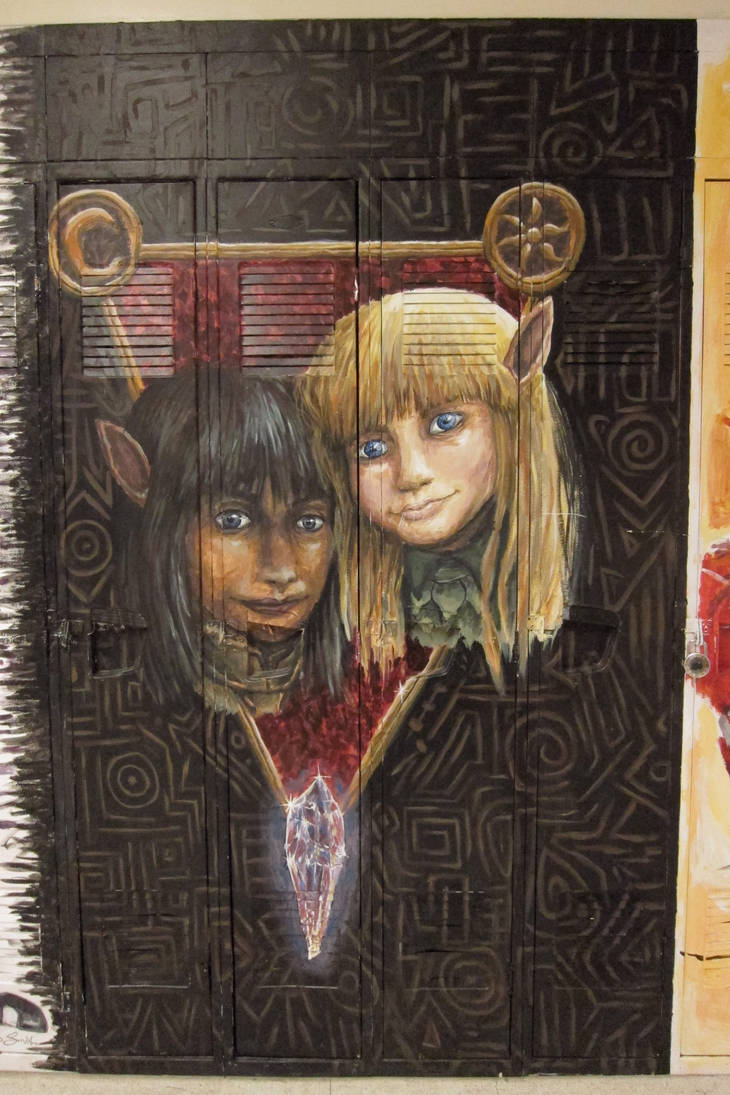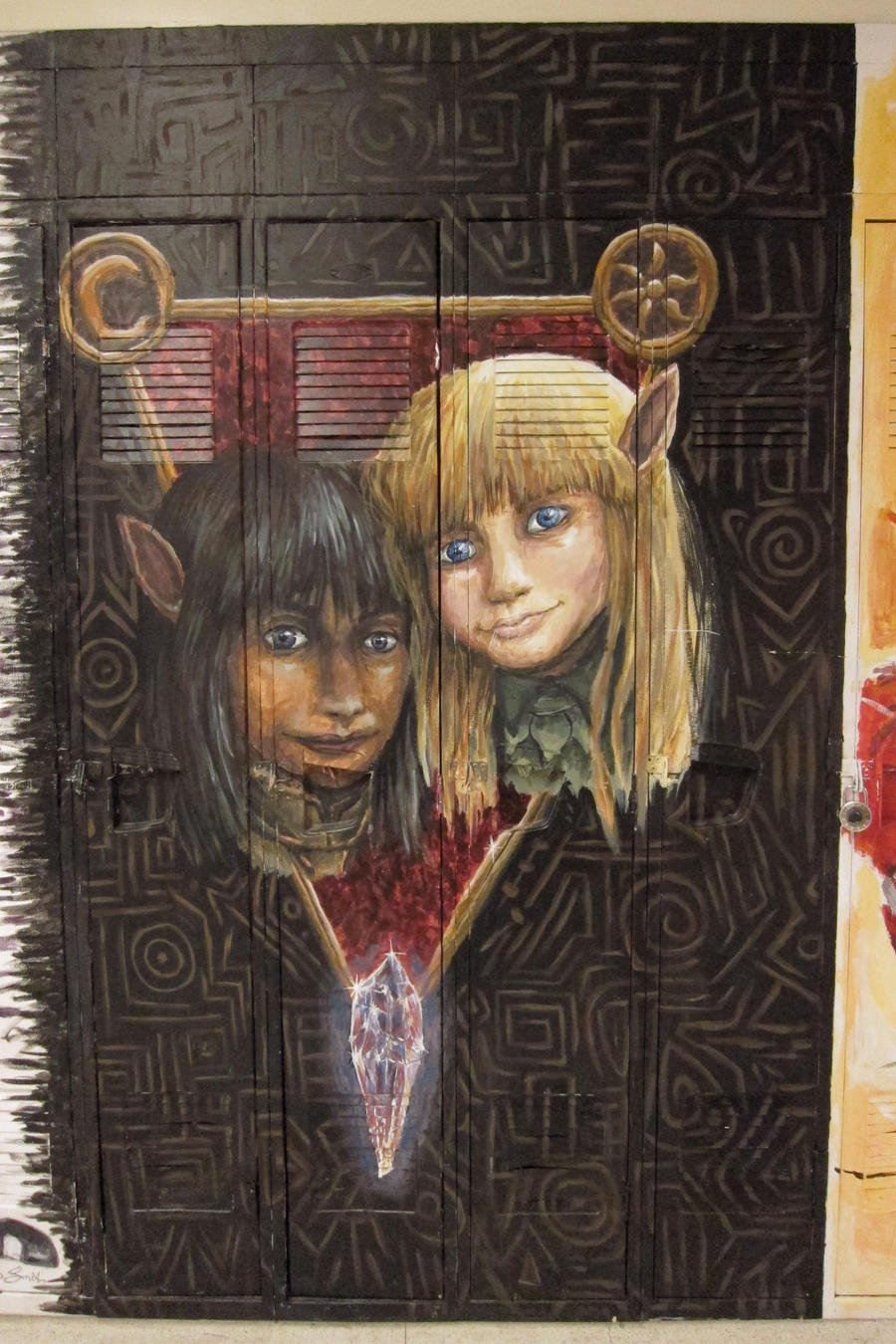 Watch
I painted a picture of characters from Jim Henson's movie 'The Dark Crystal' on a locker at my schooooool. if you see this you will know that we are in the same building. congratulations, we are kin.
ok so yeah I had to do a project where we did locker art and I had NO idea what to do for mine for the LONGEST time and so I just did what most other people were doing, which was I just painted something I like on my locker.

and I really like the Dark Crystal! and Jen and Kira, they are cute.
I hope you likeee : )
(p.s,

's locker painting is on the left ehehehehe)

That beautiful! The Dark Crystal is one of my all time favorite movies.
Reply

thanks so much!! I was surprised quite a few people in my school actually knew about it haha
Reply

No worries, Makes me happy to hear that a lot of people are still familiar with it. It's a classic!
Reply

I lovvveeee it, man! This inspired me to watch the Dark Crystal in the first place! Awesome-nesssss.
Reply

aaaahhh thank yoouu ;u; the memory of us and sara slaving day and night over these things will remain strong, have become like war-buddies now....
Reply

The main thing is, we made it through, soldier. The wickedly evil and impudent teacher did not have her way with us after giving us a seemingly almost impossible deadline. We managed and they all turned out FABUUUULOUSSSSSS. Yeah, man.
Reply
Reply