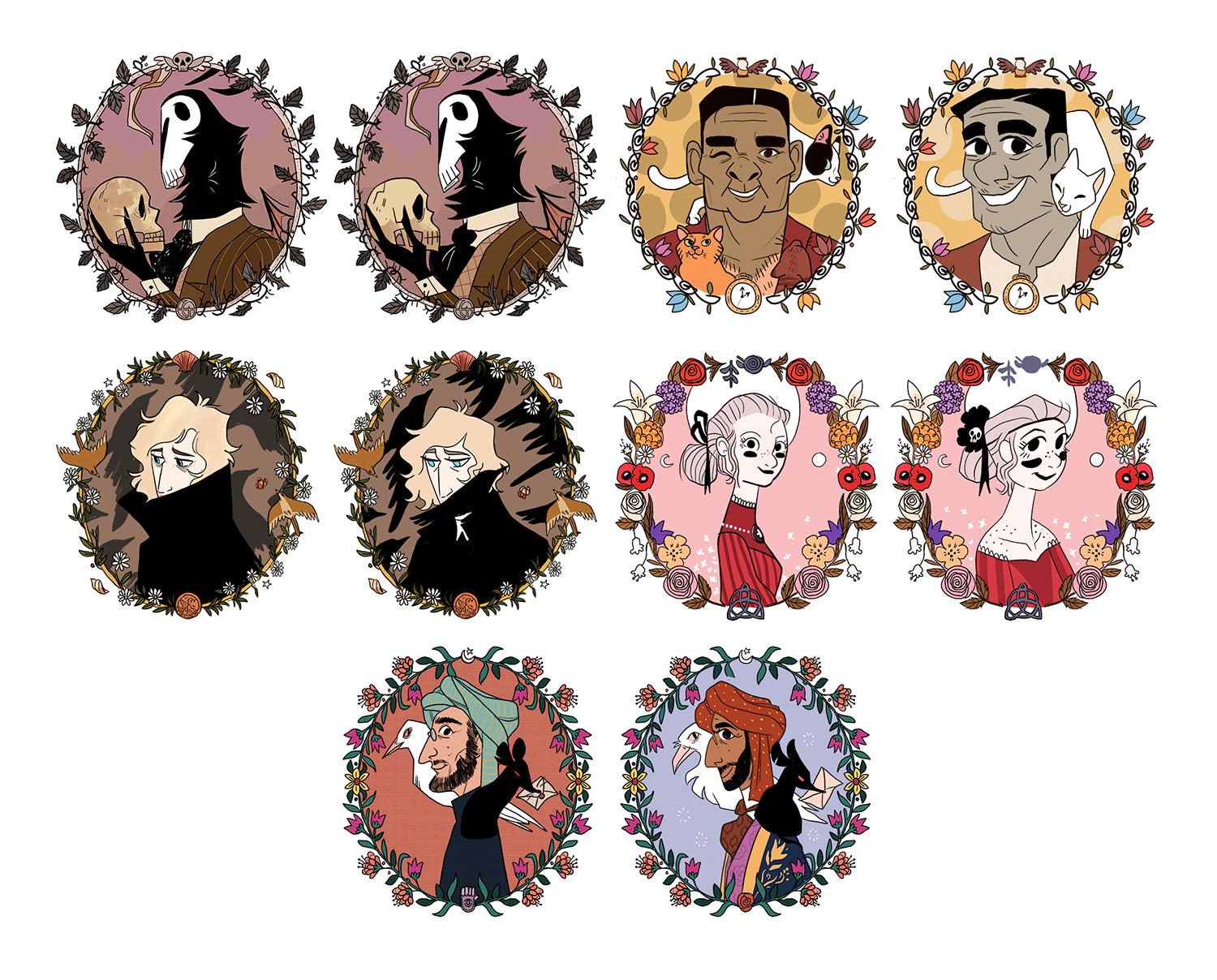 Watch
After 4 years, I've updated the character portraits for TWiDI!!! It's interesting to see what has changed and what remained the same. HAHA!! ZEYNEL!! I didn't finalise his character design back then.

Style's gotten a lot more simpler lol

I love seeing them side by side!
Reply

Would have kept the old ones forever except that wouldn't be good given the art progress!
Reply

Well, I definitely would've been able to work out who was who from the older drawings (I mean, Grimsley remained pretty Grimsley)...but this is neat in its own way!
Reply

Wow, this is amazing!

It took me ages to spot that the drawings were different, not just the colouring style, because I was looking at Grimsley first, but now I can see that even he is slightly different.
Haha, aww I don't think 'simpler' is the right word for it, I'd say that you've grown into your style and have refined it. The faces are more stylistic than before, but the details in the clothing are greater now.
It's so rewarding to do an exercise such as this to see how far you've come, great work!

Reply