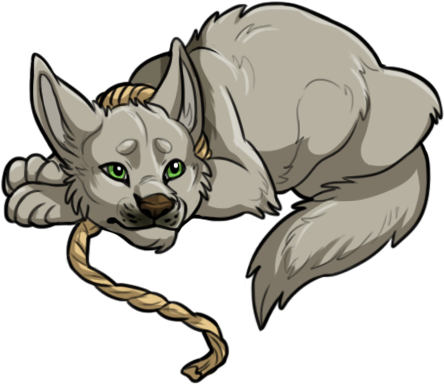 Adoption Center is OPEN
Any
player may receive 1 free roll from the adoption center! This roll will contain multiple genotypes that are 100% random. To keep things fair,
the player can only pick 1 genotype
they wish to keep. The geno picked may be gifted, traded, or surrendered back to the adoption center.
click the link above to adopt a pup!
All genos available are located here:
available genos
SURRENDER A GENO
- feature currently unavailable -
I've adopted before/I'm not new, can I get the free roll?
Yes you can! Players, regardless of whether they're new or old to the group, may receive a free genotype from the adoption center!
This can only be done once to avoid overflow, and using an alternative account to bypass this limit will result in being banned from adopting genos in the future.


How does the adoption center work?
At the beginning of every month, or alternatively whenever the adoption center is empty, admins will roll a random number of genos for players to adopt. These are 100% randomized. Genos that are surrendered to the adoption center will also be available for adoption. Admin-generated genos will stop when surrendered genos become a primary source. If a geno is no longer available, it will have an
❌ in the last column provided, and eventually be removed.


Players may also surrender unwanted genos to the adoption center! Rewards will be given based on the overall rarity of the geno. This feature of the adoption center is currently unavailable, while we work on the reward system.
What is the ID# for?
The ID number (#) is primarily used for identification of the geno itself. It helps admins identify which geno you wish to adopt, so that the admin(s) in charge of the adoption center are able to give you ownership of the right one!



ADOPTION RULES
Your account must be at least one (1) month old and show signs of activity in order to adopt.
The adoption center is
currently
for
NEW
players, or users who haven't obtained a geno yet.
You may only adopt one (1) geno from the adoption center in total.
Do not use other accounts, regardless of who it belongs to, to bypass this limit.
Users who loophole the adoption system will be banned from adopting new genos in the future.
Please use the appropriate form when responding to the "adopt a kyota puppy" comment
.
ADOPTION FORM
Geno 1 ID#:
Full genotype:

Geno 2 ID#: (in-case your first one is taken)
Full genotype:
SURRENDER RULES
to be decided