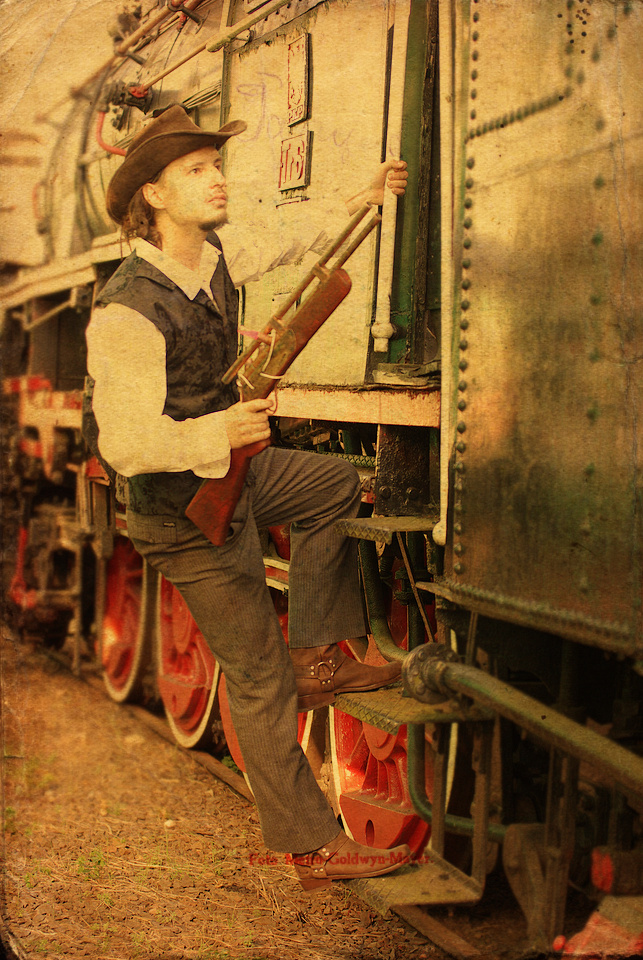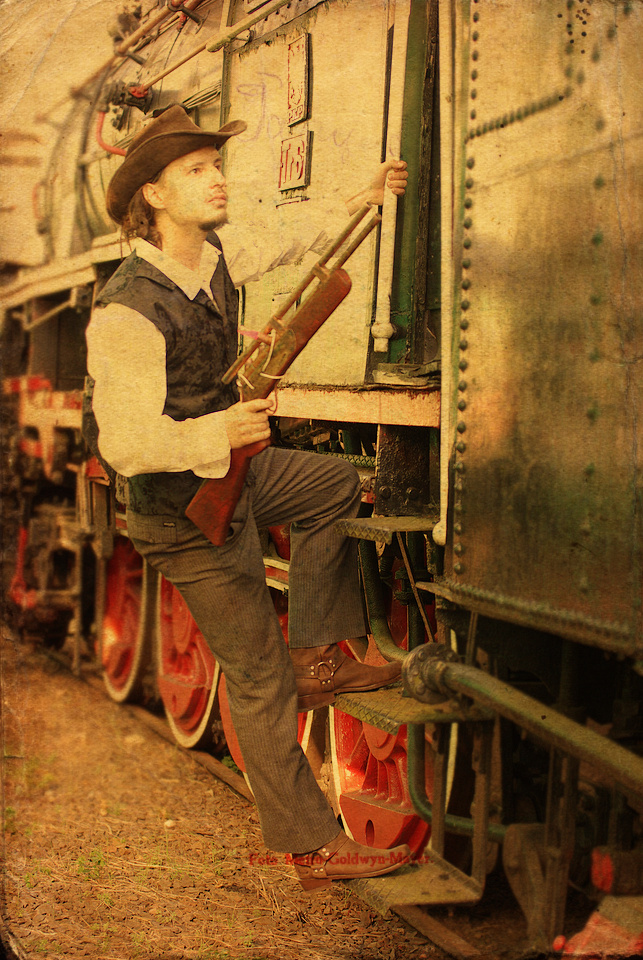 Watch
One day, we came back to the time we truly belong. To the other dimension, where time flows slowly, and you can meet true ladies, and charmant gentlemen. This are the memories of steam powered age, provided here for your enjoyement.
Taken on Saturday, September 17
th
, 2011 at Muzeum Kolejnictwa, Warsaw, during the «
Steam Memories
» photo event.



Copyright © rehael/Marcin W. Dąbrowski.
All works presented here, as well as their parts, may not be reproduced, copied, edited, published, transmitted or uploaded anywhere in any way without my written permission. Please read the Etiquette Policy and respect the details contained therein! Any modifications, including but not limiting to cropping, animating, vectoring/vexelling, using it for letters, stationeries or other printed materials, layouts, backgrounds, stock, or similar uses, copyrighting, or in plain words stealing my work is not only against the law but unethical. Should you wish to use it - please drop me a note - I don't bite... Usually...

I enjoy your technique here. it looks nice but not like an old photo because they didn't have color in those days. all Black and white. I think this would be cool in Black and white. But it is fine like this too.
Reply

Thanks for the comment, and the

.
I tried BW version, but it wasn't so appealing to me. And the note about color… Well, here's the story…
I think that color photography was available these days.

First, take into account that this is steampunk inspired creation, and in that dimension technology moved a little faster and a little further than Industrial Revolution in our timeline. So, as an artistic creation I let myself using this style, of faded yellowish paper plate with a photo–print on it.

Second thing is… even in our history there were color photographs produced as early as 1850, known as the Hilotype process by Levi Hill, with other following after that. Especially, check du Hauron's photos, as that was the kind of look I was aiming for. And in 1907 color photography became comercially available, when Autochrome by Lumiere brothers reached the market.

So, yes, color photography of Steampunk Wild West — not a problem. I really like looking sometimes at these old photos — it's something completely different from what we have now, like looking at some kind of still from a real–life fable. Give it a try, it's like magic…

References: citynoise.org/article/10598, wiki:Color_photgraphy, photo.net/history/timeline.
Reply

I know about steam punk but wasn't thinking of it but makes sense. So the photo makes a lot of sense in color since it is steam punk inspired. Really I have never seen any. I know my mother worked in a photo shop in the the mid 1940s they colored their photos by hand. I have to look up the early color photos I have never seen one in true photo color any earlier than the mid 20th century. So thanks you gave me some interesting research to do.

First I have to learn how to get that effect.

I wonder how lone America took to get the process. My family old photos from the early 1900s are all in B/W. Hmmm...Now I have to find out why so many people use B/W photos. And why my mother had to color the photos. She show us samples of her work. So that confuses me since it was possible to take color photos. Wow, this is blowing my mind. I can't understand why so many B/W photos were taken. It is bewildering since they had the technology to do color. Life is so weird.
Reply

The answer is very easy — color processing was expensive. Extremely expensive compared to the BW negatives — in the price alone, but also in time and skills needed for developing the negatives. And I think BW was the choice of the journalists, because it gave dramatic results, and was suitable for printing in newspapers (I still sometimes shoot BW negatives on my trusted Praktica LB2 with my 50/1.8 — love that look!). Looking at the history (it's all in the Wiki article I linked in my reply), color negative film
Kodacolor
was available as late as 1942, but the film wasn't as light sensitive as BW, required more light and steady hand. As the sensitivity of the negative increased, and prices were going down, the color negative started to be widely accessible.
Try playing with BW negatives on some old manual cameras with prime lenses — lot's of fun!

Reply

After I thought about why color wasn't used even though it was avilable,I came to the same conclusion as you told me about. Thanks for the info. I enjoy learning about such history. I don't always think about such things until someone brings it up. That would definitely explain why my mother did sort of a techicolor technique on the photos back then. It was less expensive. But I think she got jipped because you had to be artistic to be able to do that so she definitely got jipped in pay. we have a nice manual camera but we don't have any space for a dark room. So wouldn't that defeat the purpose, if we had someone else develop it we would have no control over how it came out. So I guess we can't do that. But maybe I can emulate the effect with my digital camera and a graphic program. I am going to try.
Reply

Well, I don't have darkroom either. But I have a very good lab, where you can say to the specialist — "Hey, man, I know what I'm trying to do here, so just develop the negative in the usual, by–hand process." — and they just do it. I can then ask for prints (also handmade), or just scan it.
The beauty of it, is that you're so limited in what you can do, only 36 frames, no exposure correction, no instand feedback on the photo — but these limits are soooo liberating. Go ahead, give it a try — the
worst
what can happen is loosing some bucks on the film and developing that. But, who knows, maybe you'll like it.
As for the effect on the above photo — Layers, compress the contrast, add paper texture in Soft Light mode, and another layer for color correction also in Soft Light mode, then some masked gaussian blur on the sides, and you're done. Good luck!

Reply

All machines here. I don't know of any good by hand labs but if I find one I will give it a shot. At least that is all I ever see. Maybe I will ask about that. But I doubt if they do it any other way. I once worked in a place with a photo lab and it was just a machine no place for them to develop by hand. But maybe someone knows of a place so I will check around.
Thanks for the technique info. I can use that.

Reply