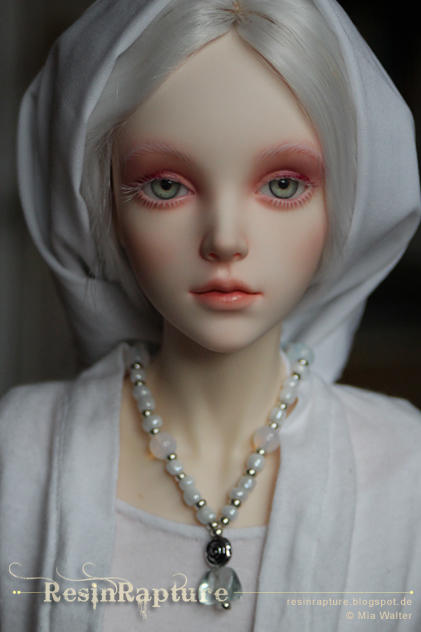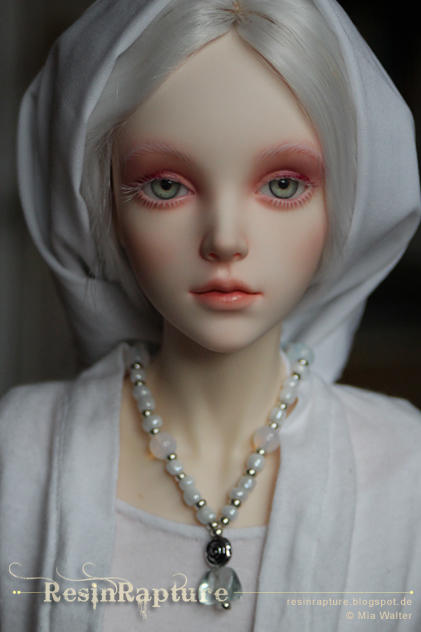 Watch
Had some time today to take photos of my new girls.
Unnea is a moonchild healer and Alasdair's sister.
Iplehouse renewed Yur (on SID body)
Face up by Mia Walter
Resinrapture.blogspot.com

She has the face of an angel! :} So beautiful!
Reply

It's a beautiful sculpt for sure. She has a surprisingly strong chin ( I didn't really see it in the promo pictures), which keeps her face from looking too docile. But she has something innocent about her.
Reply

Indeed she has strong features and this kind of beauty I don't see in her promo pictures. Not just a pretty face, I mean.
You always manage to make me fall in love with sculpts I never noticed (or loved) before, like your Rex and nYID Audrey and now this one.

Reply


Maybe we have a similar idea about what looks good, even though our tastes might differ in other things. That would explain why I love your dolls so much. I am happy you just get me and my dolls.

Reply

To be honest atm I'm not happy with most of my dolls. Some of them are not well developed as characters, consequently their looks dont seem 'right' to me. Also, The way I photograph them, the lack of effort and dedication in setting up sceneries with props for pictures, etc. Lazy times.... Hahaha
yes, we have similar tastes about what looks good... asthetically your dolls are perfect to me. They look "human" and have a soul.
btw, I'd love seeing more pucs of Ruben, ok?

Reply

But whoever looks at your pictures can't see that. What you describe as lack of effort comes across as an easy elegance (And you are a great photographer) and I think you do have an idea what their characters are like, even without a story. It's in the styling. (At this point I have to confess that it was your Doria that gave me the idea about Ruben's ex girlfriend- the beautiful psycho case

, so your pictures are open to interpretation).
But maybe it is part of the hobby to see faults in your own dolls and to wish you could create/style/photograph like someone else. I love mine, (and I am very happy you like them) but I am also quite critical. Eyes too large, a little dust sealed in, uneven eyeliner- stuff like that. I sometimes look at them and think I should redo them all.
There will be more pics of Ruben

. But it's already dark at five pm, and I don't like taking pictures with artificial light.
Reply

I never thought that this sculpt could be so beautiful!!!
Reply

I love her faceup and styling! She looks like she's not quite from this world

Reply