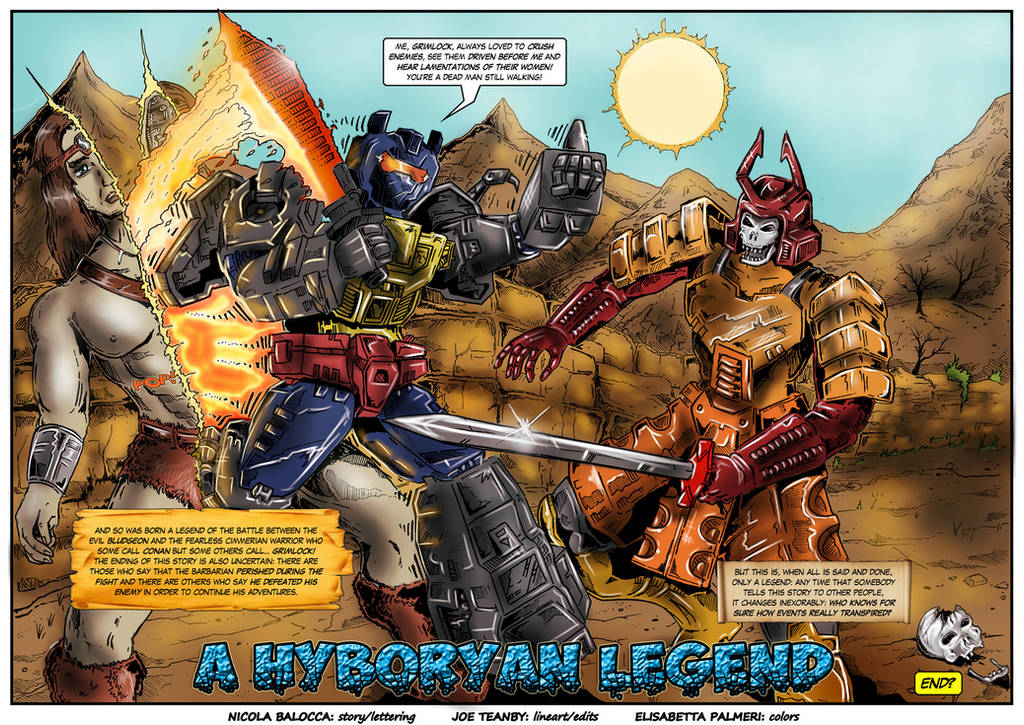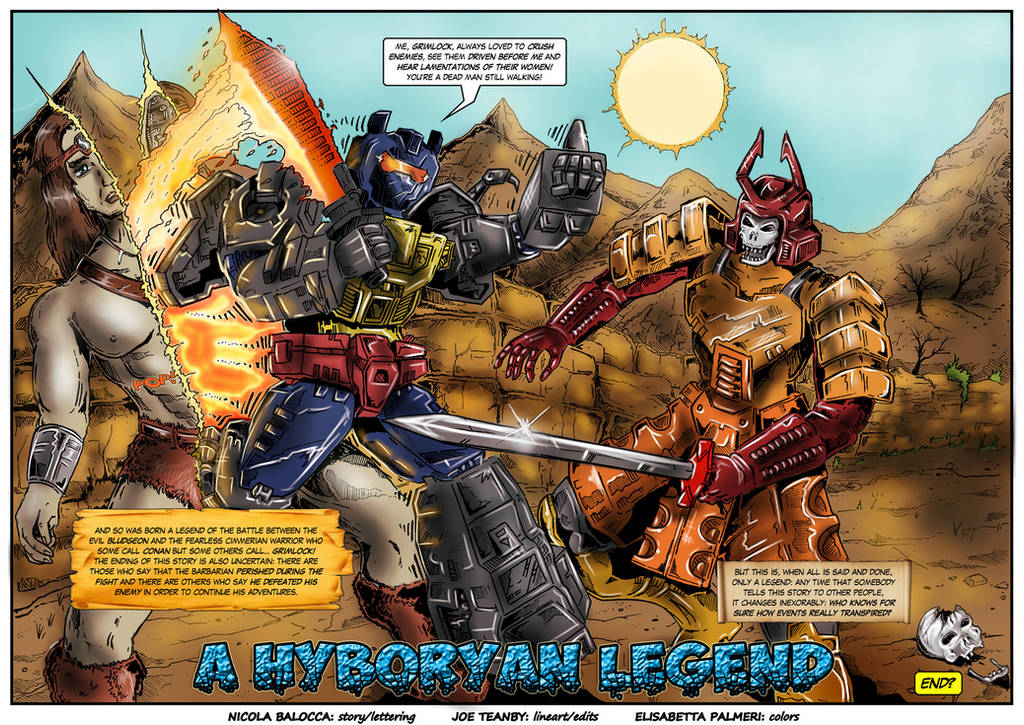 Watch
Transformers Tales: Conan - Page 3
<<
Transformers Tales Conan page 2
>>
Transformers Tales Conan page 4 bio
- Pretenders are Transformers fitted with special external shells that can disguise their very nature as robots and make them appearing like other forms of life.

- The first comics appareance of the Pretenders can be found in US #40. They also appeared in the japanese cartoon Super-God Masterforce.

- Grimlock was rebuilt as a Pretender, but with another exterior shell, in US # 58

- Another story featuring Grimlock done by the Regeneration Plus project: Hail to the King!



Nicola Balocca
- Script & lettering

Joe Teanby
- Lineart & edits

Elisabetta Palmeri
- Colors

esta increible sobre todo que salga bludgeon
Reply

Oh man, I so did not expect that!
Reply

Yowza!! I didn't know that!! 0_0
Reply

LOL, A PRETENDER!!!! YOU ALMOST GOT ME!!!!
Reply

I wasn't expecting that. Great looking double page splash.
Reply

IT was my intention to make a big surprise for the reader.

Reply

Reply

Such a great script Nicola. Loads of fun and the use of words makes this feel like a real fantasy epic. The scroll-looking text boxes give it an ancient flavour too.
Elisabetta's colours really stand out. They look fantastic!
Reply

Thanks Joe, I've done my best to create a fantasy-feeling on this story.

Your art is great too, this page is simply amazing.
Reply

It's definitely one of the pages I had the most fun drawing. I loved drawing Bludgeon.

Reply

Thank you very much!
Yeah, this adventure was funny to do and to read.
Reply