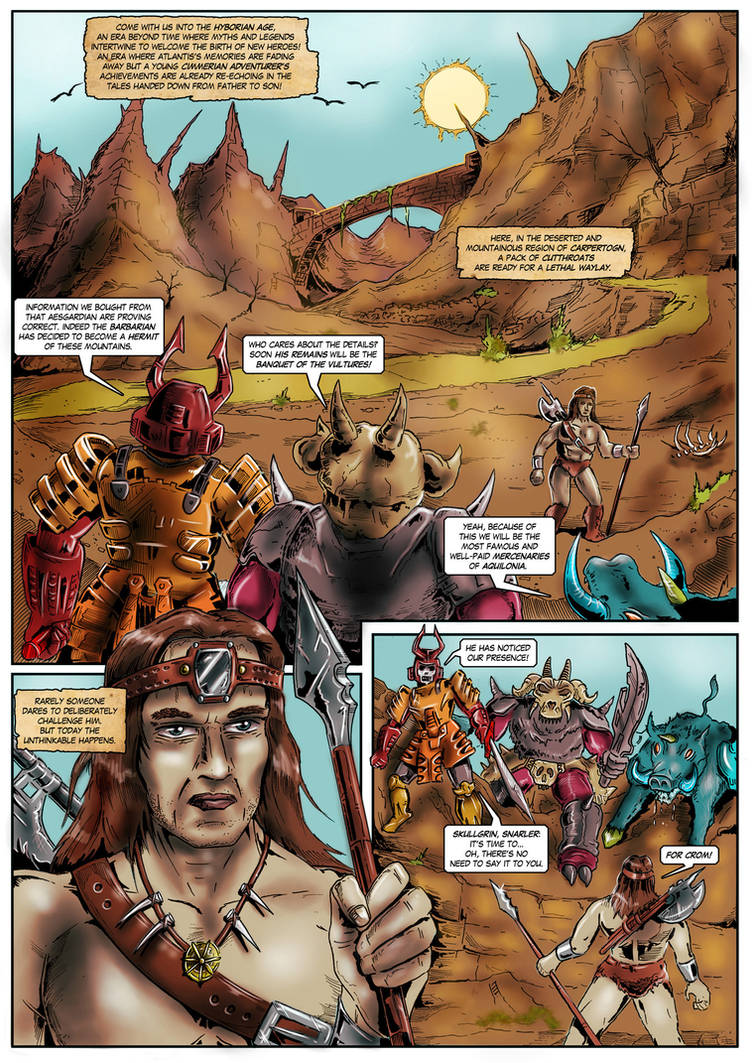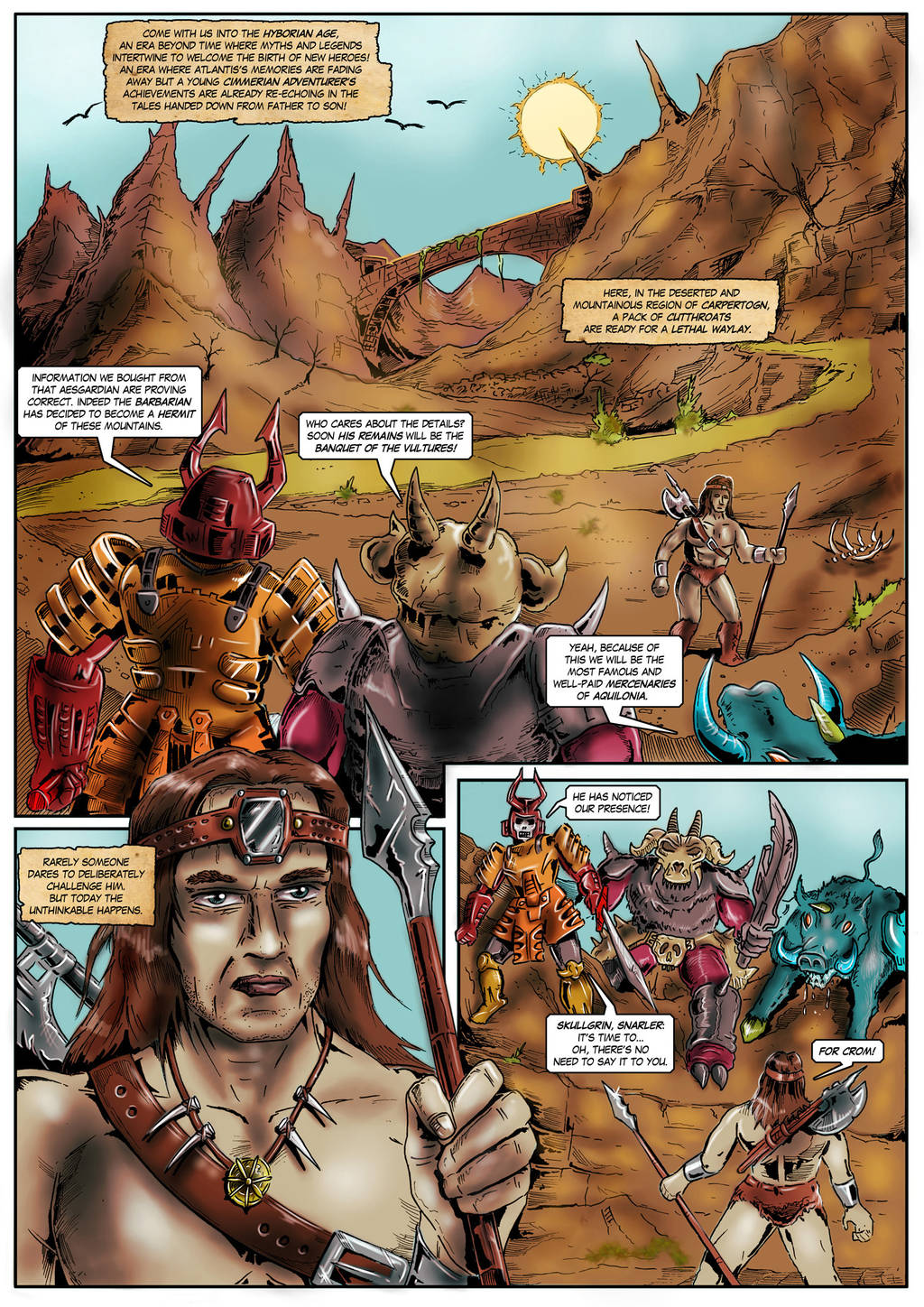 Watch
Transformers Tales: Conan - Page 1
<<
Transformers Tales Conan cover variant
>>
Transformers Tales Conan page 2
This story is a big homage to one of my favourites actors of the 1980s,
Arnold Schwarzenegger
.
In particular, I've always loved his Conan's movies and watched them several times.
I've also got some inspiration from
Conan's Marvel comics
written by
Roy Thomas
and drawn by
Barry Windsor-Smith
.
- The Cutthroats are
Bludgeon
,
Skullgrin
and
Snarler
.
-
Aquilonia
is a fictional country created by
Robert E. Howard
for his Conan's adventure. Curiously in
Italy
there's a city with the
same name
.

Nicola Balocca
- Script & lettering

Joe Teanby
- Lineart & edits

Elisabetta Palmeri
- Colors
It all started after a post from

, who gave me inspiration.

Reply

WHy yes, Pretenders and Conan mix very naturally. Seems the obvious thing to do. It's interesting what story opportunities the Pretenders open.
Reply

I agree. I think in the original comics their true potential was not completely used.
Reply

Their true potential is in interacting with Organics, and the comics (especially the later half or so) didn't put much emphasis on that.
This story reminded me of that one manga
where Metalhawk fights some Decepticon Pretenders in ancient Japan
and the whole Masterforce cartoon, really. Was that a partial inspiration for this one?
Reply

It's the first time ever that I hear about the manga and, concerning Masterforce, I can say that I've seen 3 or 4 episodes when I was a kid.
It was so disappointing to me that I've never watched something Masterforce related since that days.
So I can say that my inspiration isn't coming from them

Reply

I have to admit, the only Japanese series I watched was the 2000's Car robots/Robots in Disguise (and that recent Triple Combination: Transformers Go! "series"), but when I was searching for that comic and read the summary for Masterforce, it sounded quite interesting.
Reply

I tried to watch some Japanese series but I don't really like them.
I think there are too many clichè.
Reply

Bludgeon? Now this is better.
Reply

Bellissima la combinazione con la grafica! Sembra quasi un prodotto professionale.
Reply

Grazie, e dire che è la prima volta in cui ho provato a fare un lettering da zero.

Reply