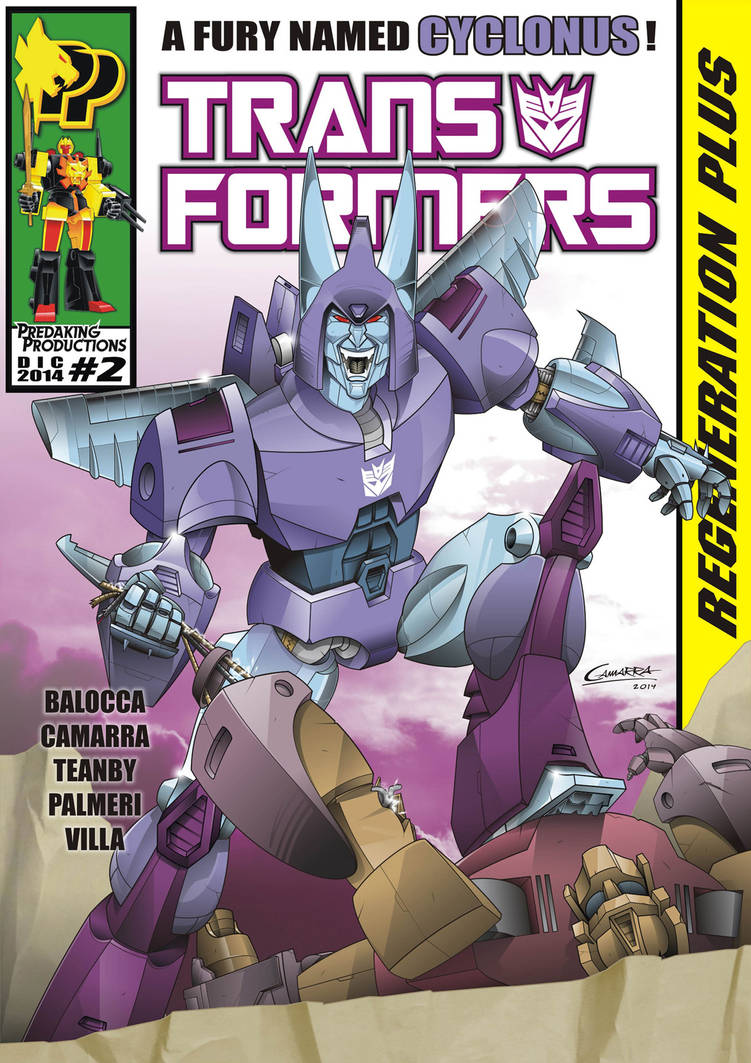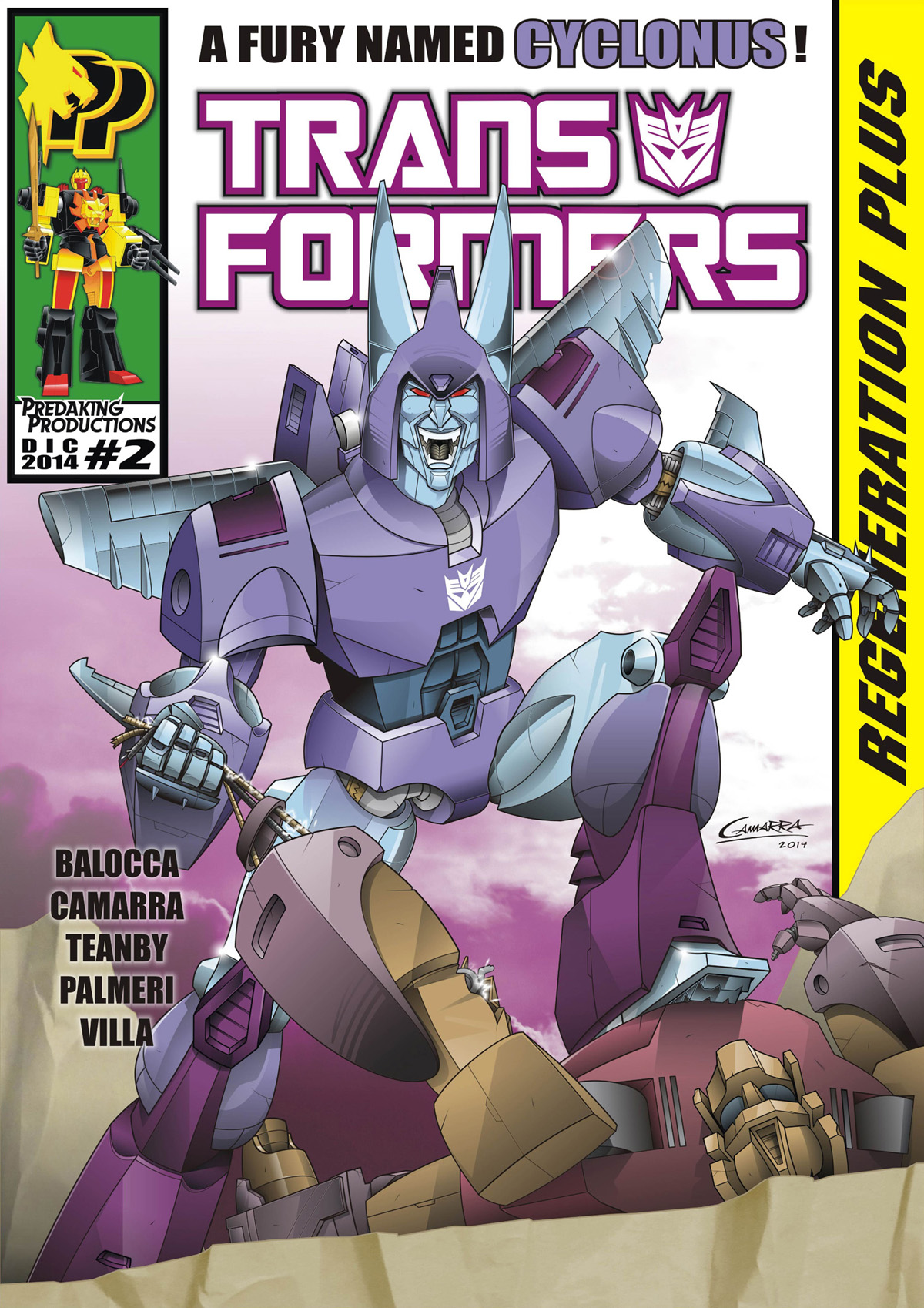 Downloadable version of
Regeneration Plus #2
, produced by:

-

-

-

-

-

-

-

-

For additional notes, please take a look at the
single-pages version
.

This is very well done. I used to watch Transformers as a kid in the 80s. Not into it anymore but I appreciate the lovely art you and your partners do. But I really love that you take the time to reply to all your commenters. That's great and I can respect that.

I also have seen you leave thanks on several of my friends that have faved your art so that's very cool too. I see too many "famous artists" that say nothing to their fans and that's just not right. And nice comments are so difficult to get here on DA.
Anyway he looks great. Nice menacing and powerful. All traits I love in a character. He's just killed another robot that probably deserved what was coming to him so even better. I like the gradient shades and all the cracks. Shading metal is something I always have a hard time with. Excellent job.
Reply

Yes, I always reply and thank because I think it's the right thing to do when someone spent some time on "my" project.
I have to say that I'm Nicola, the mind behind the R+ project.
But without all the people involved it would be impossible to have art on a such high level.
In this case it's my pal Alberto who realized the cover.
Hope you also like the stories we tell.

Reply

Absolutely. I agree and I reply to my commenters as well. It's what DA is about.

Oh that's great you're the mastermind behind all this then. It must be wonderful having a great team. I work on my comics alone and producing them at a high quality by yourself is very difficult and takes a looong time.

I'll have to check out the pages sometime.
Reply

It's fun to coordinate the work of other guys.

And, concerning me, I'm not a great artist. I've done 3 covers so far but, definitively, I prefer to see my scripts drawn by better artists.
Reply

Reply

Reply

Reply

Excellent! Great work by all the artists involved. For my part, I really enjoyed working on the two pages I got to draw

Reply

Thanks. It was great to work with you, hope in the future you will draw other pages.

Now I'm starting to write the scripts for issue 4.

Reply

Una versione integrale downloadabile in pdf! Questa è bella davvero, comoda e... sfogliandola, devo dire, molto professionale. Ottimo lavoro a tutti, ragazzi!
Reply