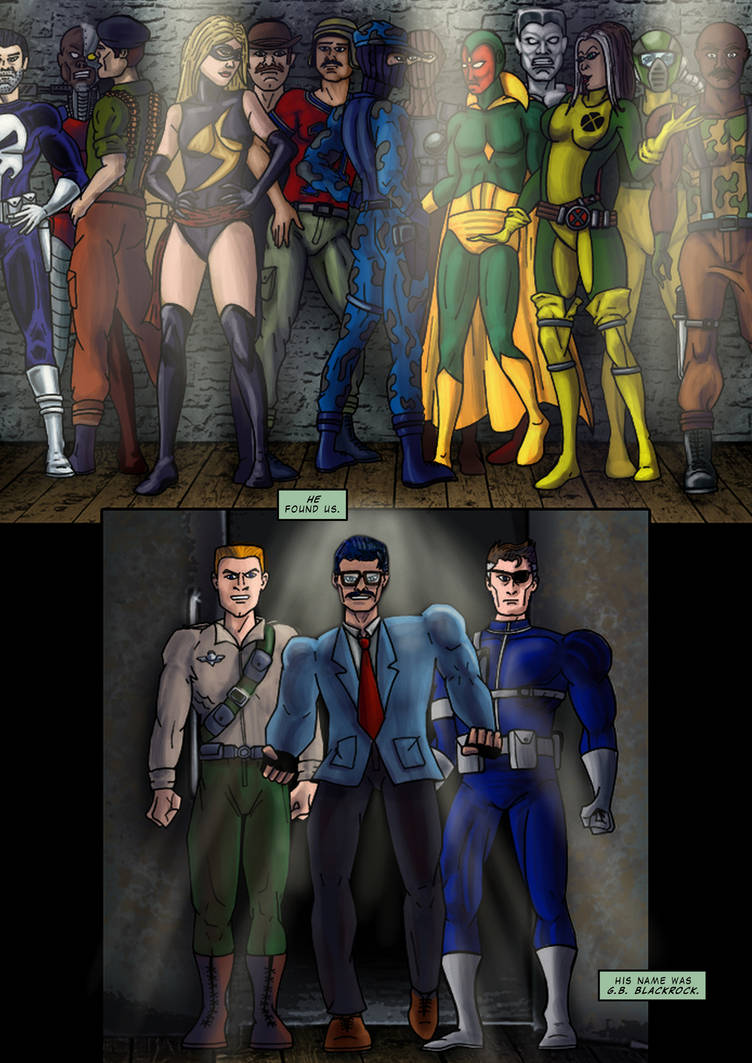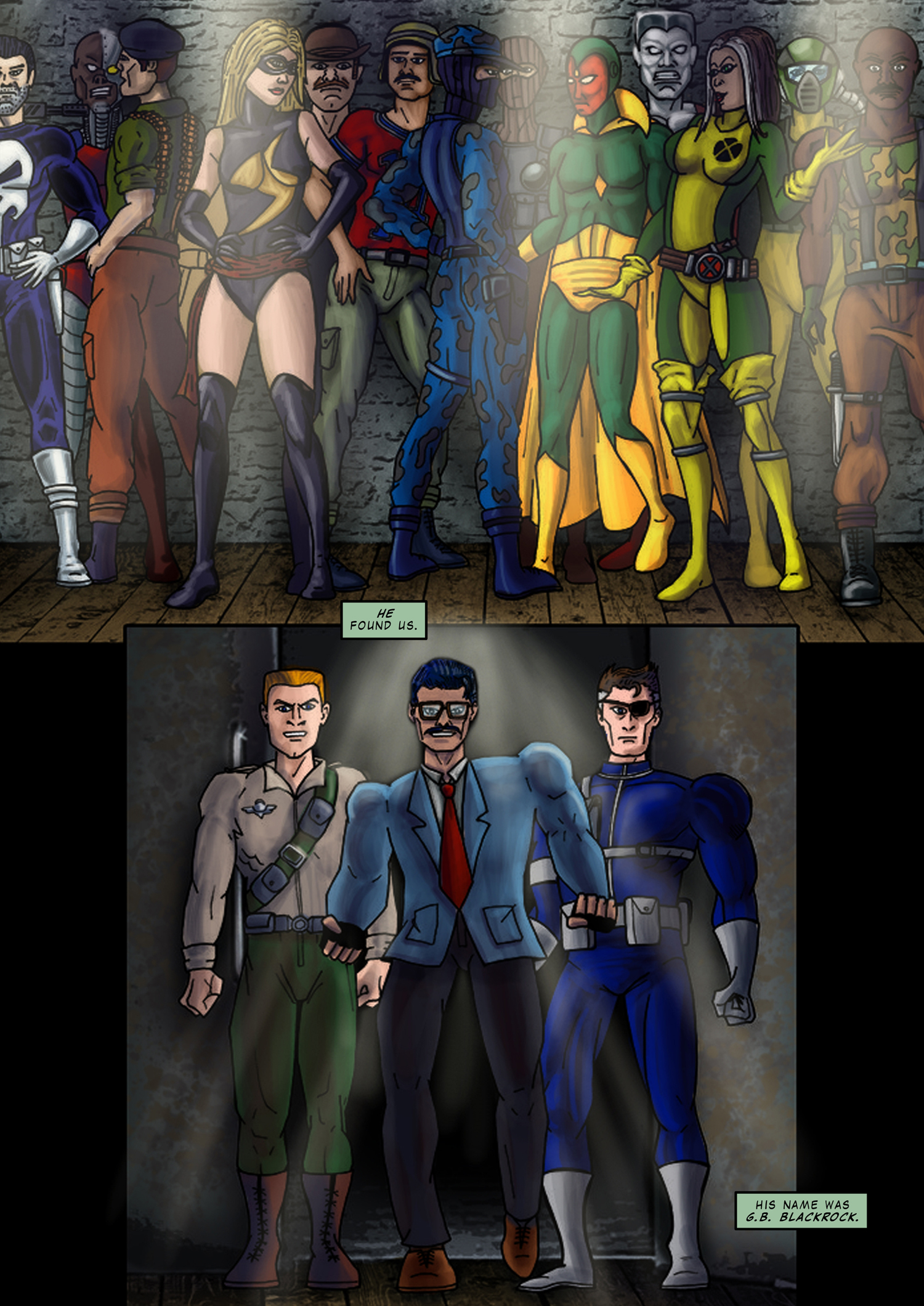 Watch
Page 17


<<Page 16: R+04 p16 DWF p02 eng
Page 18>> Coming soon!



Nicola Balocca - Story


Navtej Heer - Lineart


DoubleDandE - Colors


Franco Villa - Lettering and edits
- Panel 1: inside the subterrean refuge there's (from left to right): Punisher, Deathlock, Flint, Ms. Marvel, Dum Dum Dugan, Bazooka, Shockwave, Beachhead, Vision, Colossus, Rogue, Airtight and Roadblock. (Barbecue is supervising the access)


- Panel 2: G.B. Blackrock, escorted by Duke and Nick Fury, seems the only one able to start a proper resistance movement because of his knowledge of the enemy ad his technological resources.

If that Blackrock were are the Neo-Knights?
Reply

Blackrock will be the main character of one of the stories appearing in issue 5.
On that story will also reappear someone you well know.

Reply

Great story. I love what you did here in introducing all these characters.
The artwork looks great too.
Reply

Thank you.
This is an introductive chapter. In my intentions it will be followed by 3 parts story arc (5/6 pages per story.)

Reply

Nice, this entire thing came out great.
Reply

Sheild and G.I Joe?
I like too see where this is going

Reply

Very good. I've used Shield and G.I.Joe because of their appearance on the original Marvel comics.

Reply