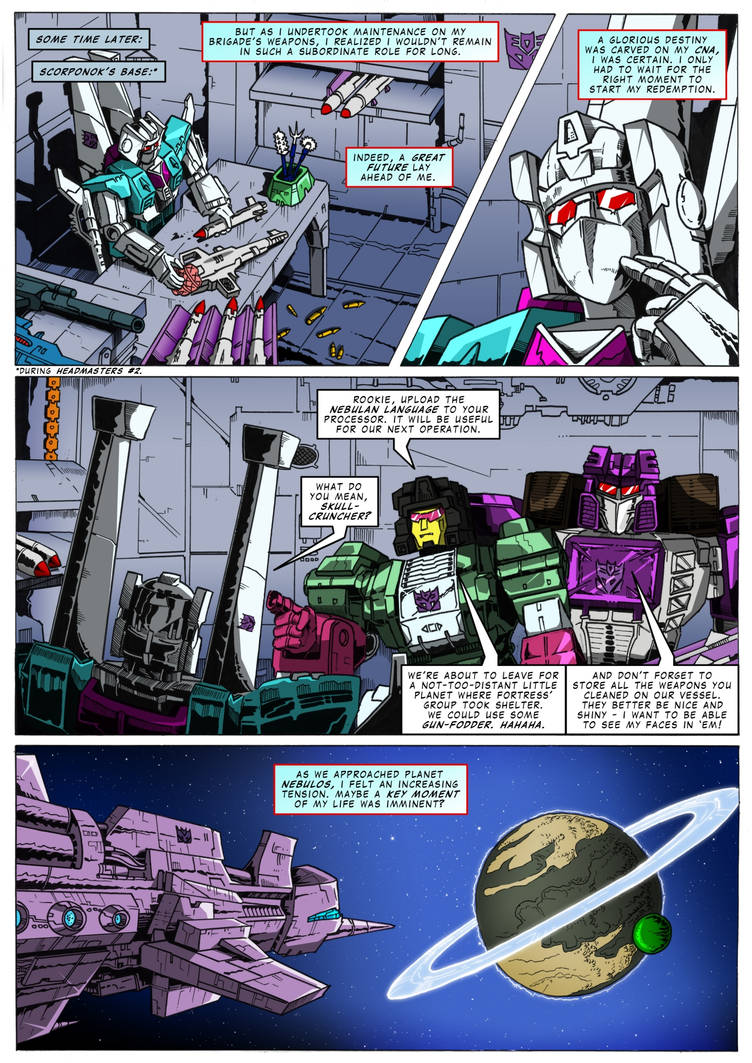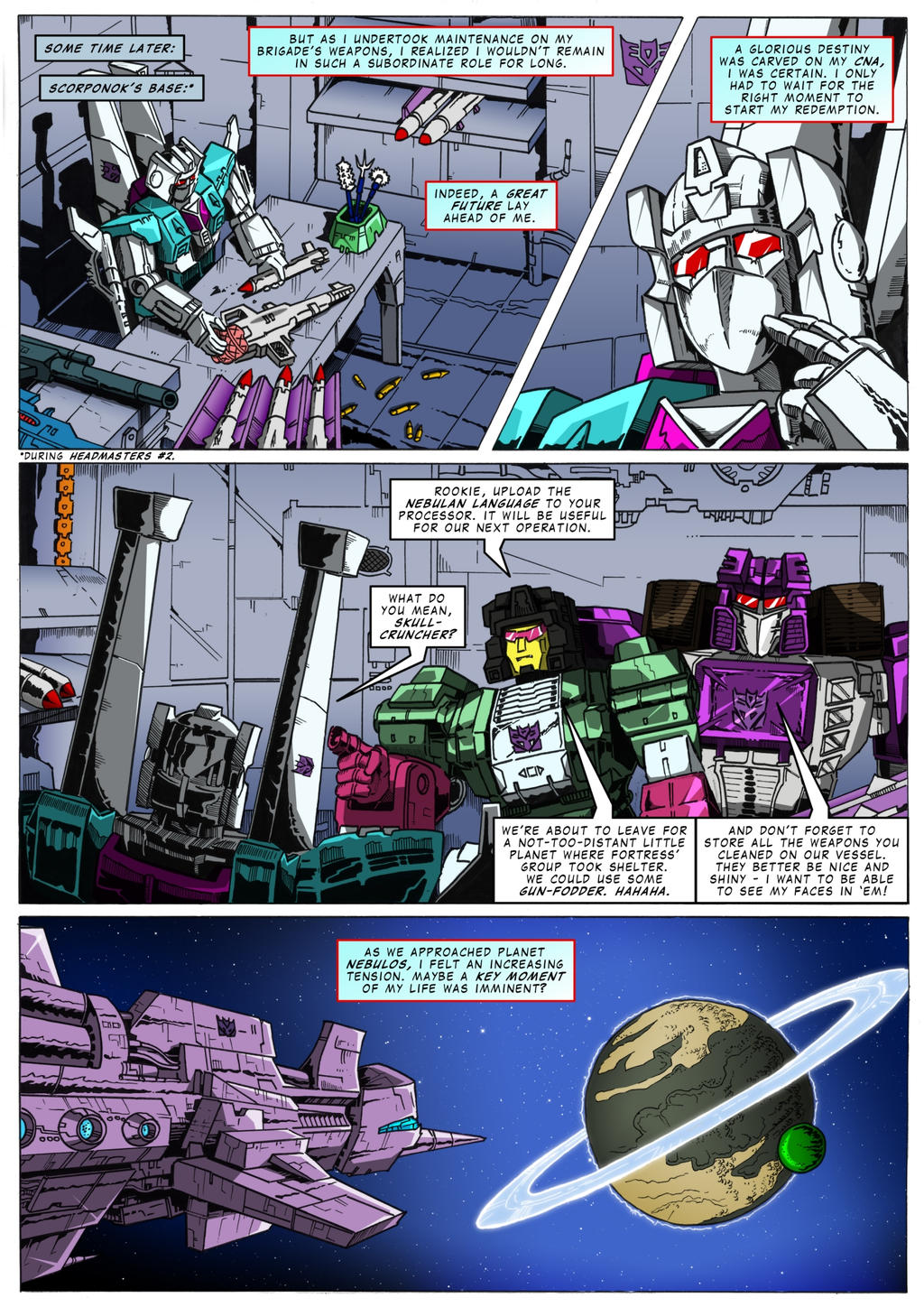 Watch
<<Page 1
R+04 p03 TUp1 RS p01 eng
Page 3>> R+04 p05 TUp1 RS p03 eng




Nicola Balocca - Story


Joe Teanby - Line art


Jason Nangle - Colors


Franco Villa - Edits & lettering


- Panel 1: change of location. Now we're inside Scorponok's base, as shown in Headmasters #2 page 10, following the retreat.

- Panel 3: Skullcruncher and Apeface are referring to the events of Headmasters #2 again, where the Decepticons received a message from Zarak.

- Panel 4: the Decepticons' interstellar vessel is approaching planet Nebulos.



Sheesh,Sixshot was treated like shit back then. Thought he was the ninja consultant.
Reply

This is a nice tie in with the Headmasters story.
Reply

Amazign design on that Decepticon ship.
Reply