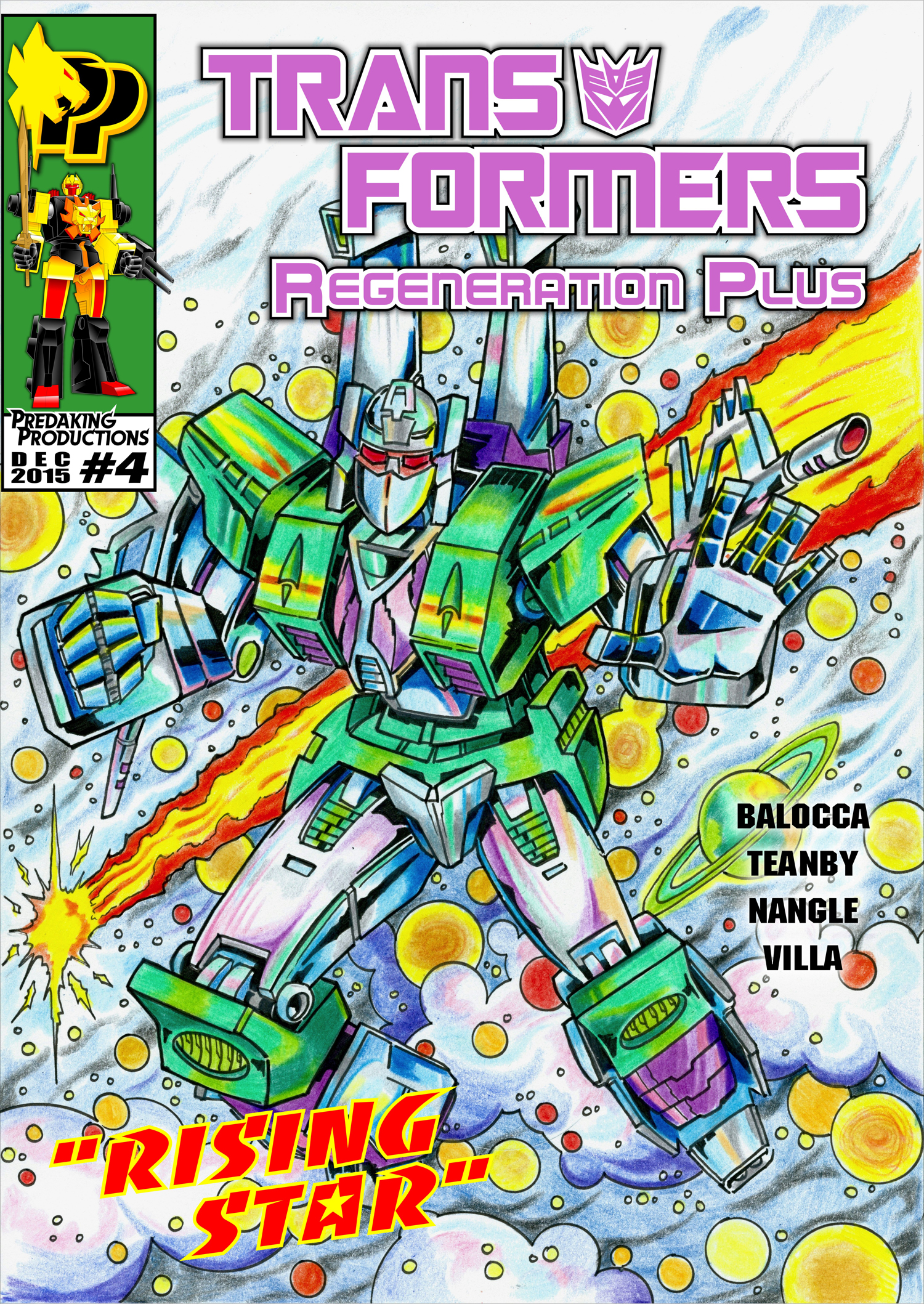 Watch
Cover

Intro>> R+04 p02 Intro 01 eng


- Sixshot before becoming... Sixshot!


Joe Teanby - Art


Alberto Camarra - Graphics

- Original design by Joe can be found here:

Reply

That is possibly the most minty Sixshot.
Reply

I like the brightness of this work!

Reply

Reply

Excellent! Great looking cover.
Reply

I think Joe has done an excellent work designing a pre-reformatting "young" sixshot.

Reply

What is a borning star (supposed to be)?
Reply