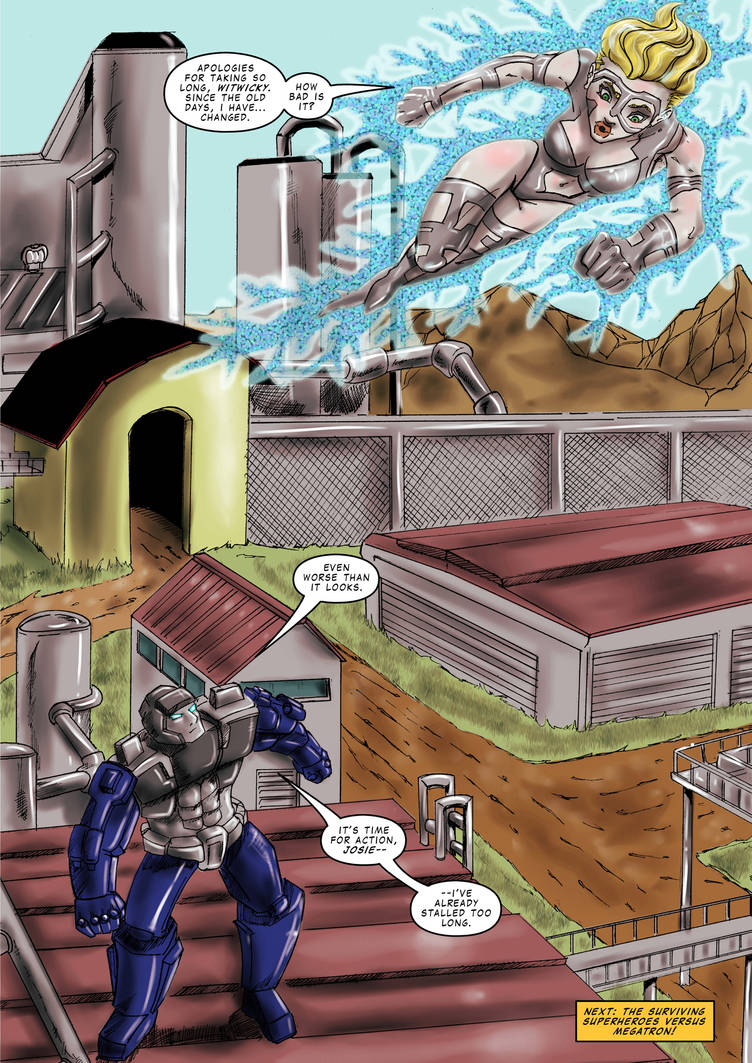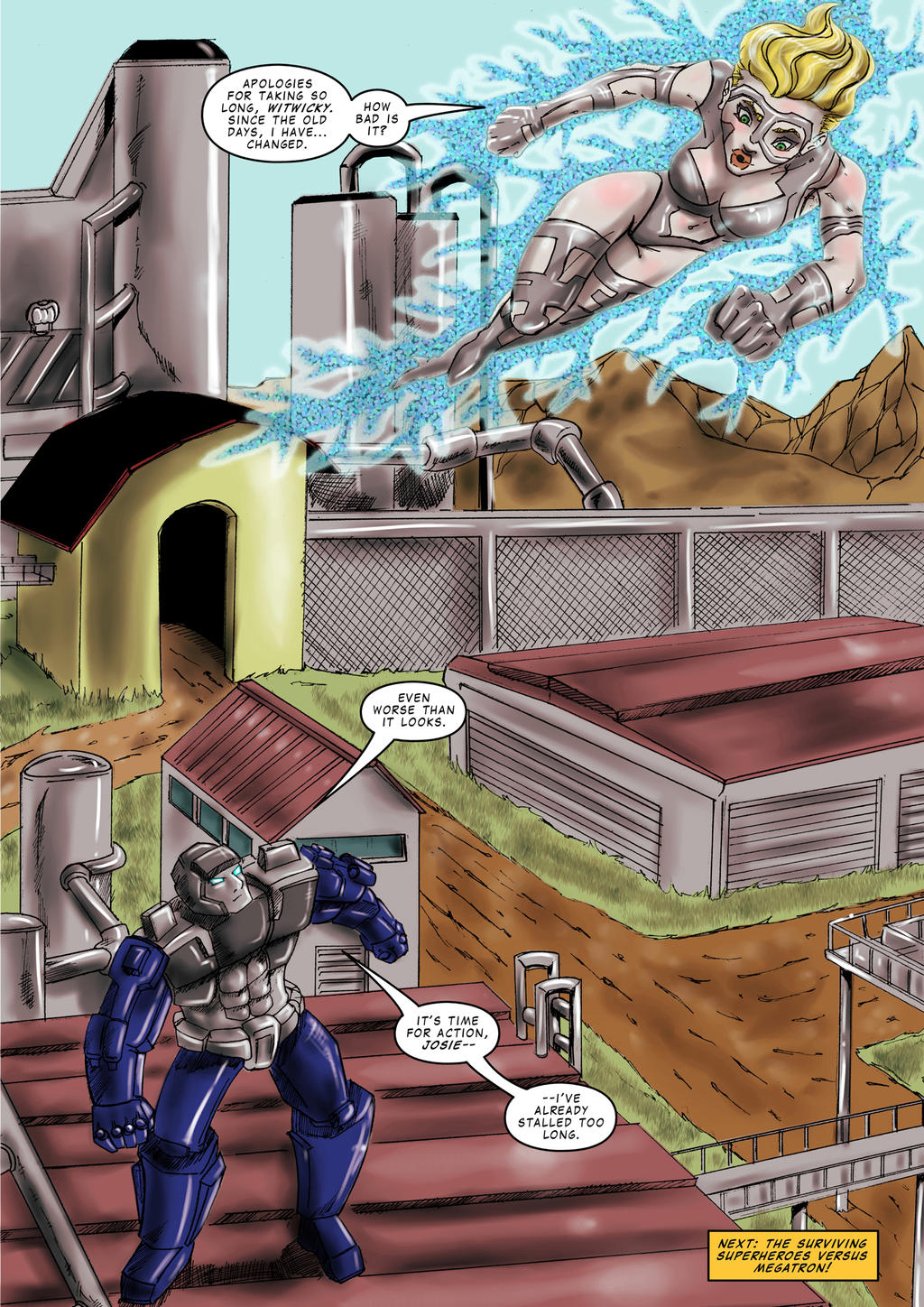 Watch
Page 21


<<Page 20: R+03 p22 Guilt p05 eng




Nicola Balocca - Story


Rafa Lee - Lineart


Elisabetta Palmeri - Colors


Franco Villa - Story, edits and lettering


- Circuit Breaker is Josie Beller, a former employee of G. B. Blackrock who was seriously injured by Shockwave. After this she started hating Transformers and, thanks to an electronic costume which allowed her to move again, she started his battle against the cybertronians robots.

- Spike finally wears his Headmaster suit who permits him to interact with Fortress Maximus.

- Next chapter of this storyline (coming soon)

Great story, and a well wrote character piece for Spike. Cool artwork too! Well done!
Reply

As always is a team effort.
A large portion of Spike's characterization (and other things) is Franco's merit: the first draft of my script was very different from this final version.

Reply

At first I thoguth it was Optimus Prime from TF4, then I thought it was Sentinel Prime and Elita 1 from TFA.
Reply

I must assume that you're not so experienced about G1 comics.
That's why I write the footnotes.

But if you have some doubt don't hesitate asking.

Reply

Interesting. Looks like we get to see what happens to a Fort Max.
Reply

We don't know too much about what happened to Fort and the superheroes.
Furman told us only this:
tfwiki.net/mediawiki/images2/d…
So it's my duty to reveal the whole affair!

Reply