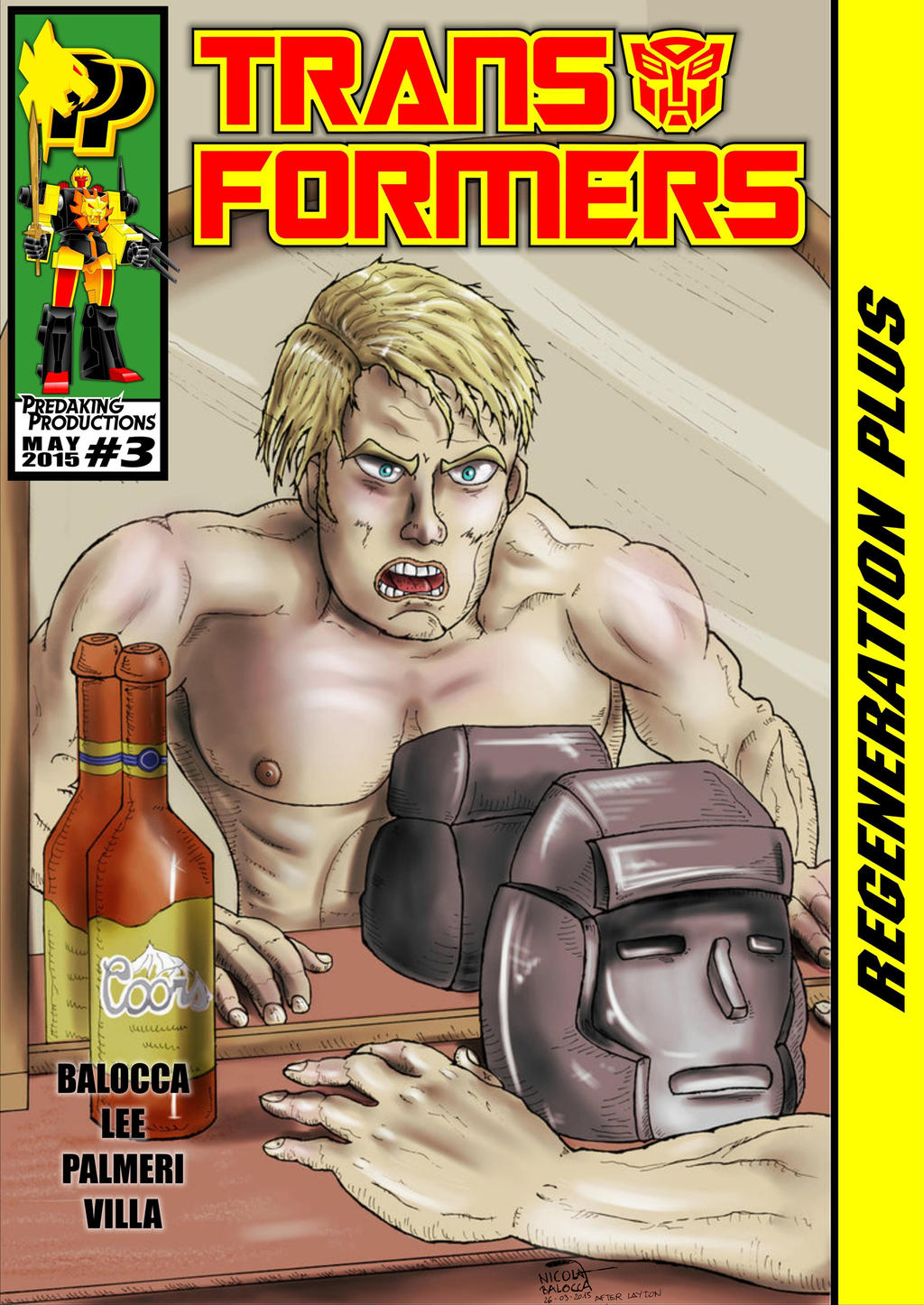 Watch
Page 14


<<Page 13: R+03 p13 HIATN p06 eng

Page 15>>
Page 16>>
R+03 p18 Guilt p01 eng

Nicola Balocca
- Lineart

Elisabetta Palmeri
- Colors

Alberto Camarra
- Graphics
- This is my personal homage to the cover that Bob Layton realized for Iron Man #128 years ago.
-
Spike Witwicky
is looking through the mirror and he is feeling…
guilty!

- Here you can find my original lineart:

This cover is based on a Iron Man cover, if I recall it correct.

Reply

Terrific. A great cover. Spike looks in real anguish.
Reply

Thanks mate.

Surely this is not the best moment in Spike's life.
I'm wondering him, alone inside his dark apartment, trying to think straight... but being unable 'cause of the mesmerazing.
Reply

Reply