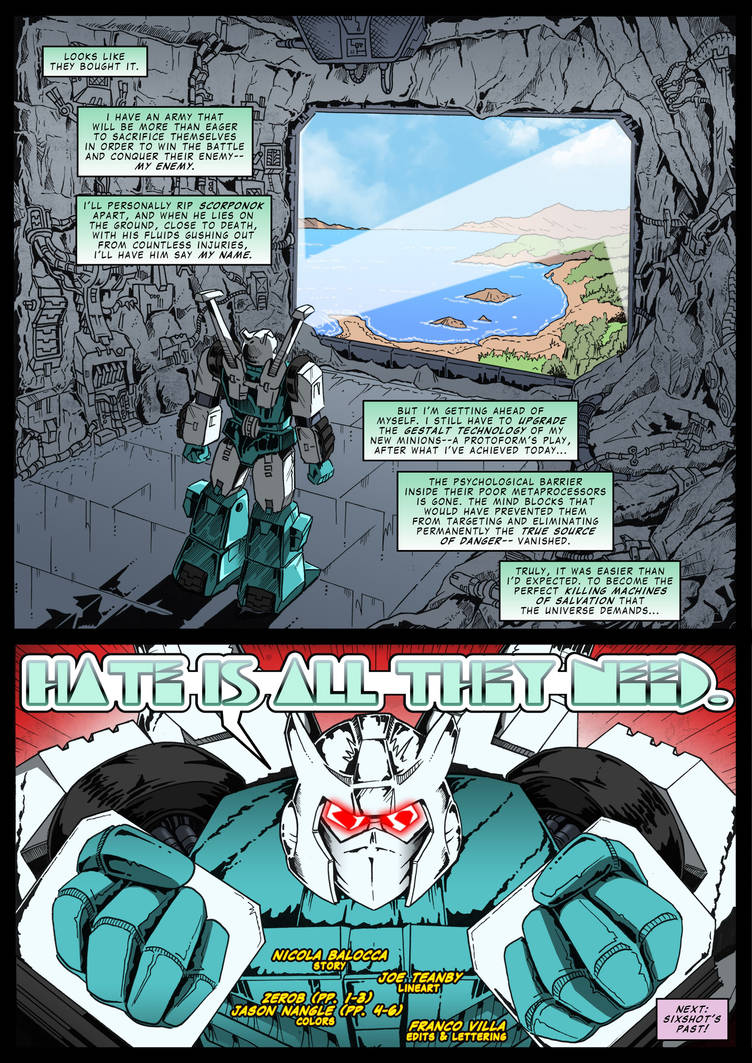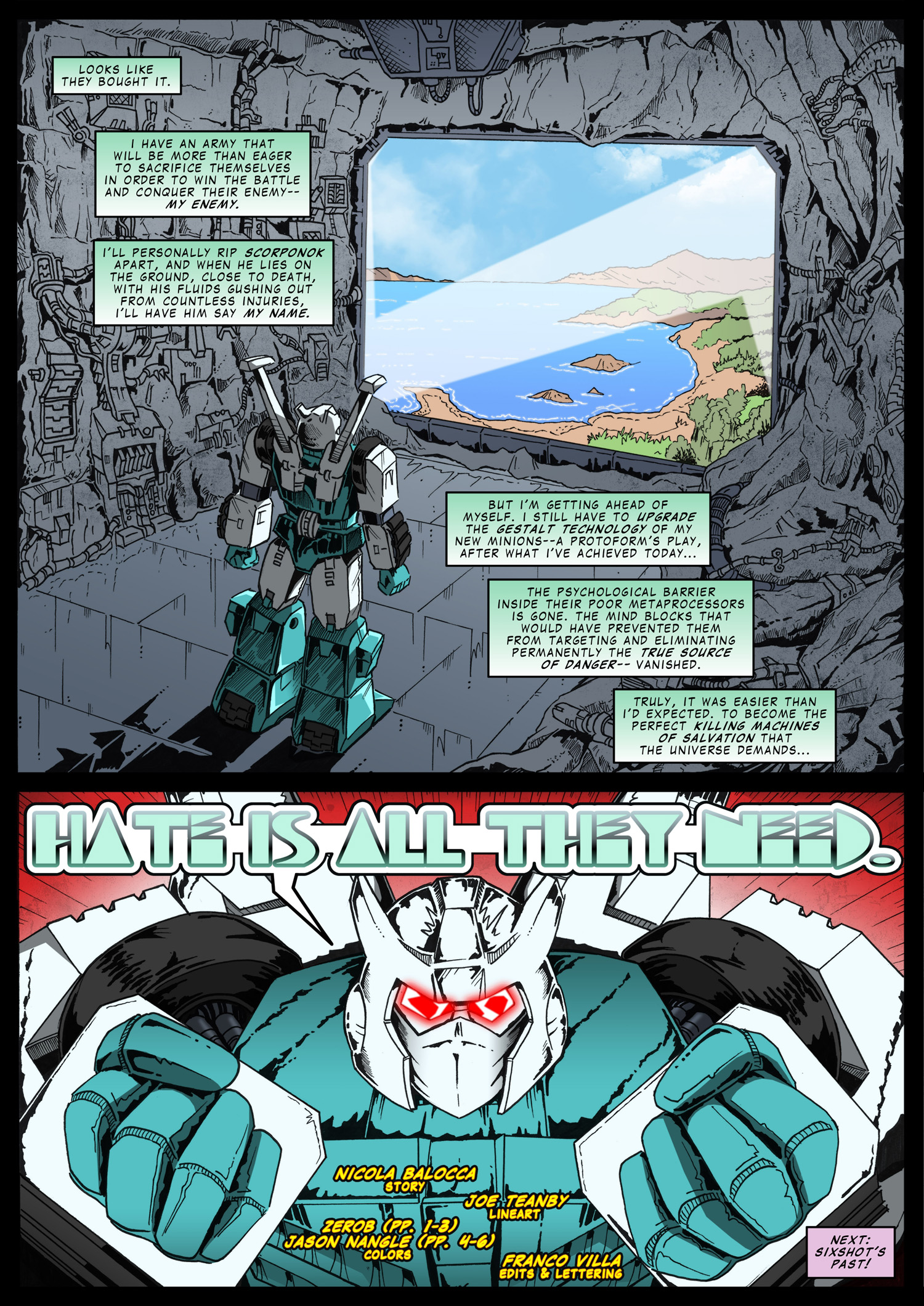 Watch
Page 13


<<Page 12: R+03 p11 HIATN p04 eng

Page 14>> R+03 p14 Guilt cover eng




Nicola Balocca - Story


Joe Teanby - Lineart


Jason Nangle - Colors


Franco Villa - Lettering & Edits


- I've got some inspiration for this story by hearing The Delgados' song All You Need is Hate.

Man, this was awesome.

Sixshot reminds me of the violent version of Adrian Viedt from Watchmen.

Excellent job to everyone on this short story.

It makes me happy seeing people showing some depth to one of my favorite Sixchanger.

Reply

Thank you!

Sixshot is a very bad guy, for him it's normal job to kill, liyng, chating etc. to their own soldiers.
Reply

Anytime!
I do love me my Sixshot, and it's interesting to see this side of him being played out so well.

Reply

Yup,this Sixshot is the same as in the Headmasters anime.
Reply

It's curious because I've never seen the Headmasters cartoon with Sixshot. I've only had a read on the IDW comics where he appears as a sixphaser.
Reply

Very entertaining as usual.
Reply

I look forward to see that upgraded combiner.
Reply

Very good!

But it will take some time: as said in the other comment, next issue will focus on Sixshot's past, explaining why he hates Scorponok so much.
Reply