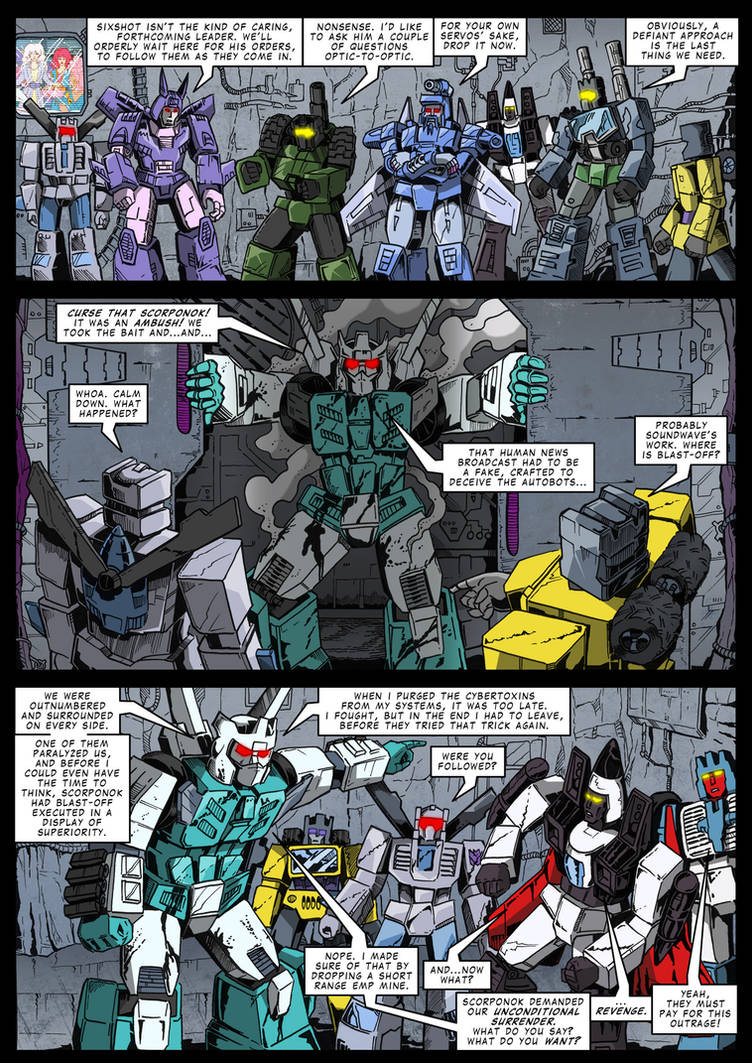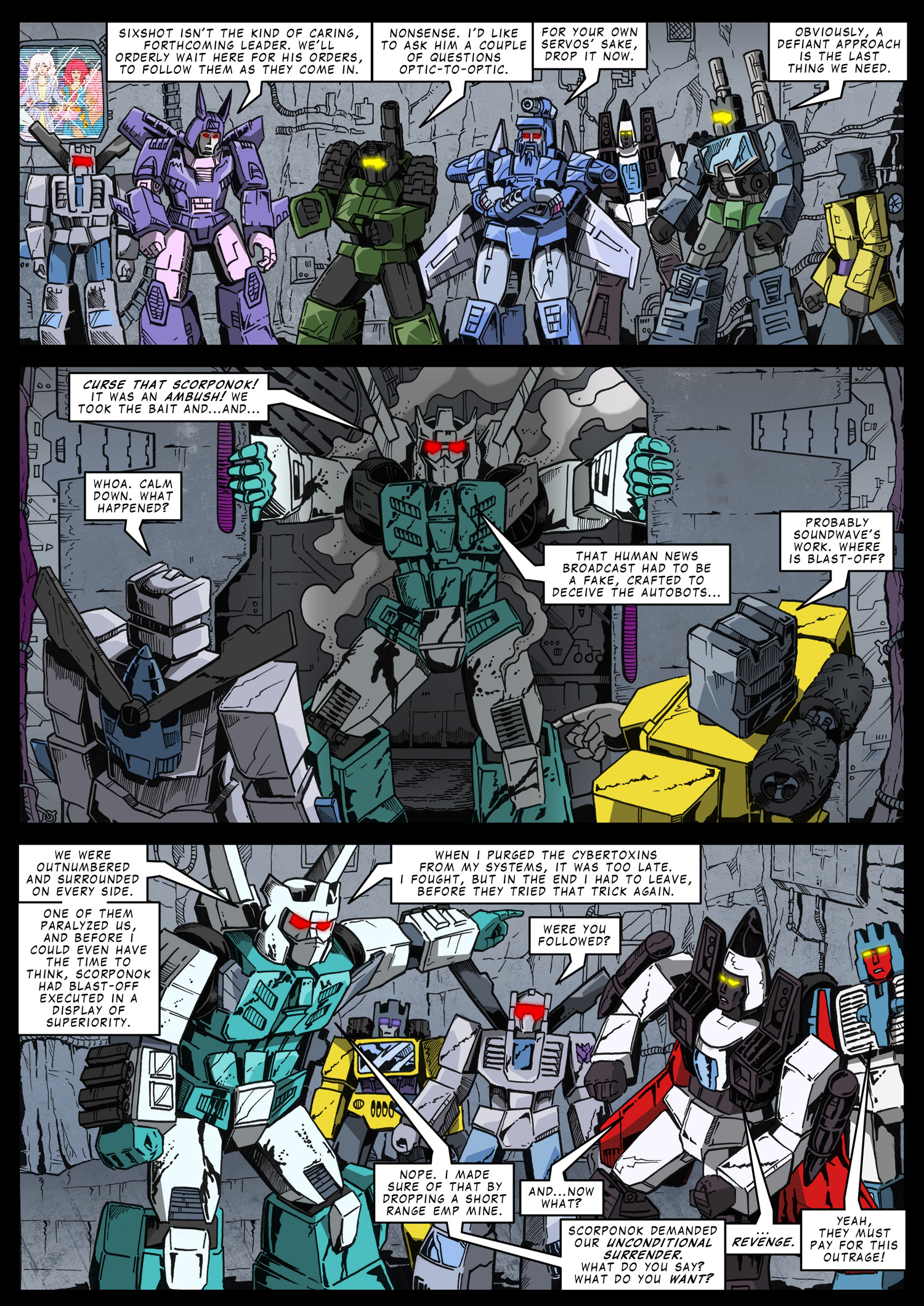 Watch
Page 12


<<Page 11: R+03 p11 HIATN p04 eng

Page 13>> R+03 p13 HIATN p06 eng




Nicola Balocca - Story


Joe Teanby - Lineart


Jason Nangle - Colors


Franco Villa - Lettering & Edits


- Transformers are looking at Jem & The Holograms!

- Sixshot is a very ruthless Transformer: for him isn't a problem the homicide of one of his soldiers and to mislead the others with a bunch of lies. Nothing is too much for him in order to achieve his goals.

Reply

It's not an easter egg if you point it out in the comments...

Sixshot doesn't strike me as the casual type who'd say "nope".
Reply

Ouch. You must became my editor!

Sixshot is saying a bunch of lies to the others, maybe "nope" is part of his show.
Reply