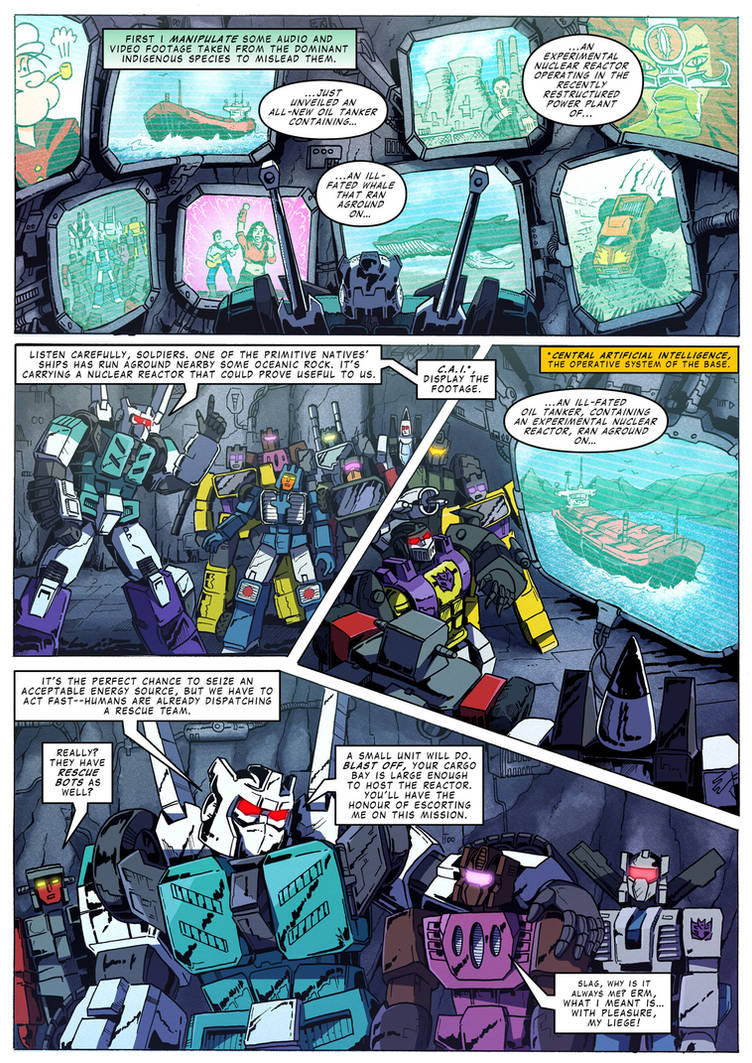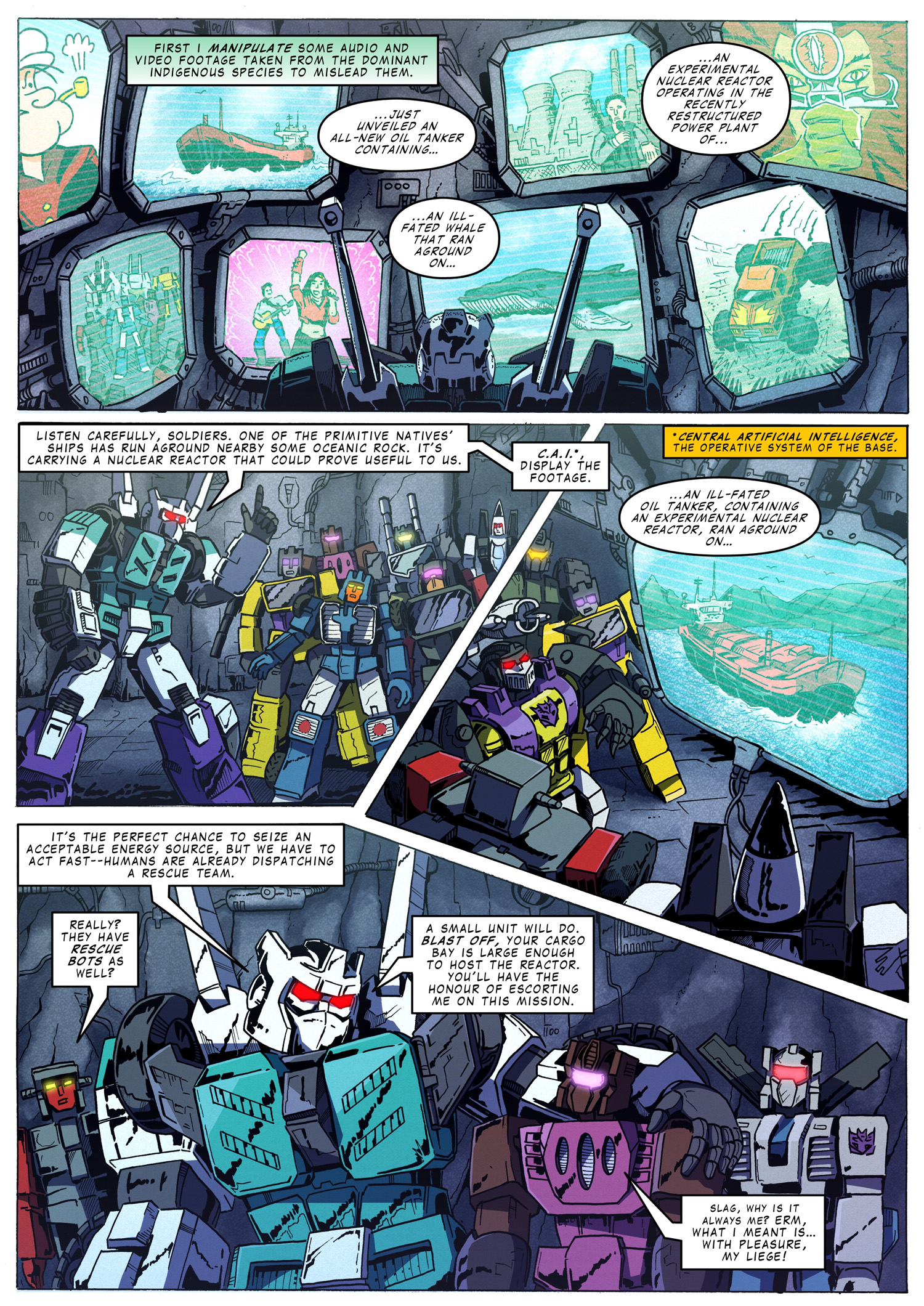 Watch

Hahaha, I never would've pegged Sixshot as a fan of Popeye!

Although, if he's into Thundercats, he probably would like He-Man, MASK, and GI Joe!

Poor Blast Off being the cargo fodder. XD
Reply

Sixshot desires to have complete information on the human beings, so he is watching cartoons! xD
Reply

Wonder if he watches 'Where in the world is Carmen Sandiego?'
Reply

And nobody notices that the audio of the footage is spliced together from three different voiced, maybe even of different gender?
Reply

Because Sixshot is an higly evolved mechanoid, I think he is able also to alter the human voices to resemble the same.
Don't forget that, last issue, he reformatted Cyclonus and Scourge!
How is it capable to do that? R+#4 will contain a flashback story, starting to explaining the source of his great power.

Reply