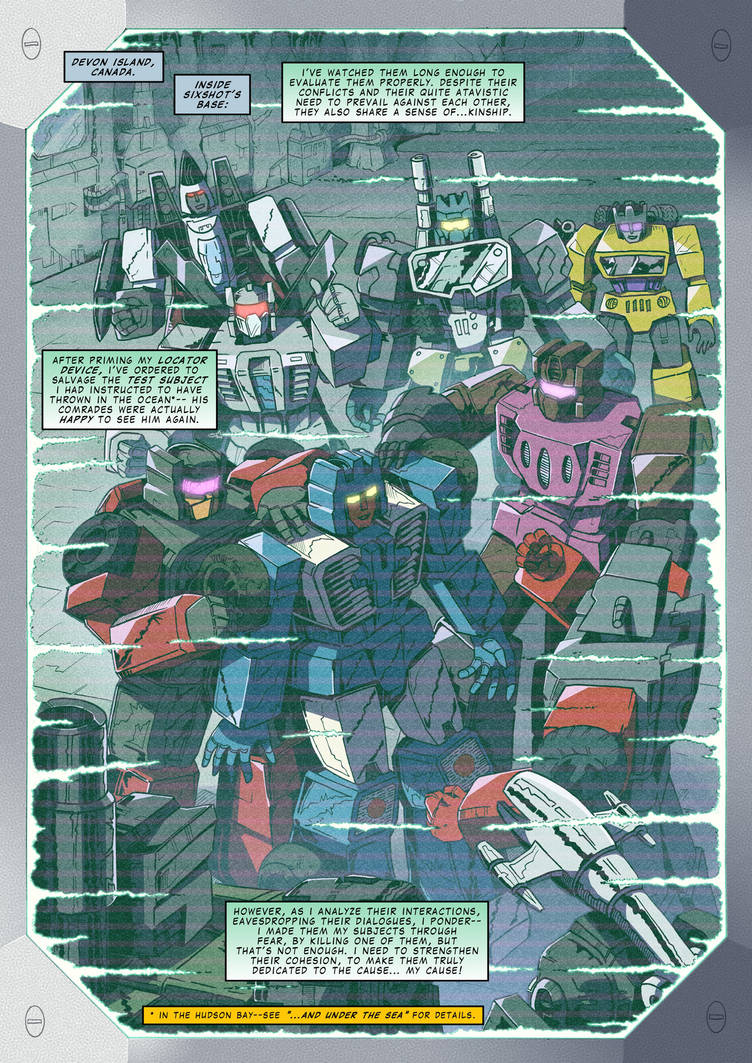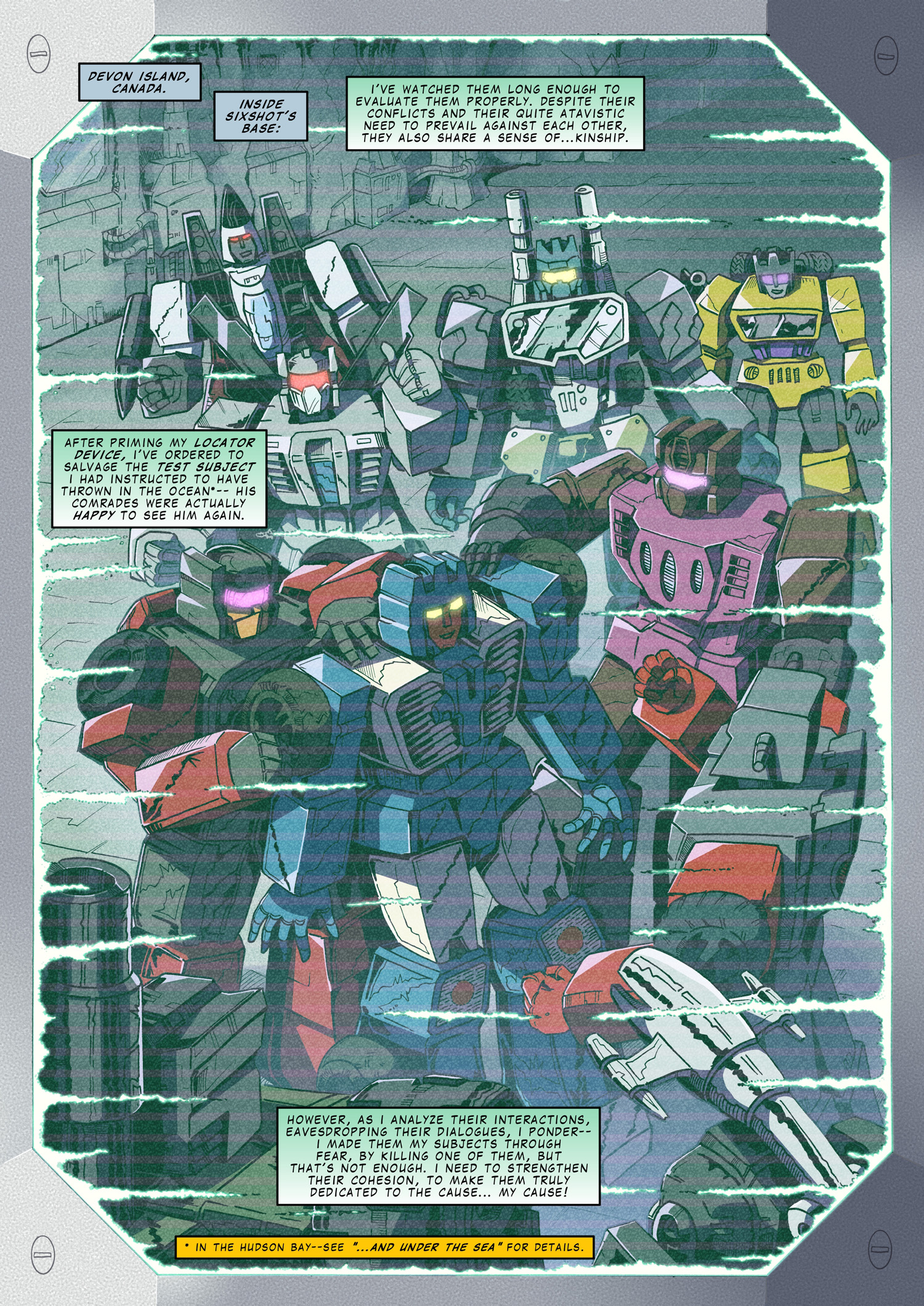 Watch
Page 8


<<Page 7

Page 9>>




Nicola Balocca - Story


Joe Teanby - Lineart


Zerob - Colors


Franco Villa - Lettering & Edits


- Scourge thrown Breakdown into the Hudson Bay only because Sixshot needed to prime his locator device of mechanoids. For details see here: R+03 p05 aUtS p01 eng

- Behind the scenes: the locator works properly so Sixshot ordered to rescue Breakdown, the test subjet.

- And so the former Decepticons (also known as rejects or renegades) are now under the orders of Sixshot, in the Devon Island's operative base (not to be confused with the mysterious one on Lofoten Islands). Sixshot's army is actually composed by: Breakdown, Dead End, Wildrider, Blast Off, Vortex, Brawl, Onslaught, Swindle, Ramjet, Bombshell, Cyclonus and Scourge.

Reply

Sixshot may be a lot more better of a leader than Megatron and Starscream put together.
Reply

Indeed, I think it's a very interesting character.
Reply

I agree. He might be close to Galvatron in terms of a leader.
Reply

Yes. In my opinion a leader must transmit charsim or fear or... leadership or so to their soldiers.
If he don't do this (and it's ridicolous) it's not a true leader.
Reply

Reply